Money Expert Ramit Sethi: 3 Common Pitfalls People Fall Into When They Make $150K+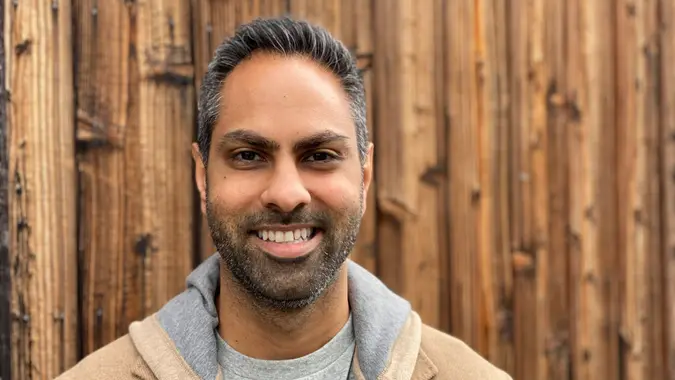 ©Ramit Sethi
We're nearing the end of the year, which is often a time when people get raises or promotions. If your next raise bumps you up over the $150,000 mark, you may be in a whole new place financially — and you may consciously or subconsciously change some of your money behaviors as a result. For example, if you were someone who carefully tracked where every dollar went, you might give up this habit.
"In my experience, when people cross $150,000 of income, they stop carefully tracking expenses," Ramit Sethi, host of the Netflix series "How to Get Rich" and the "I Will Teach You To Be Rich" podcast, shared on X (formerly Twitter).
According to Sethi, this isn't inherently a bad thing: "This is fine! At $150K, you can loosen up," he said. "You don't need to track the price of a pack of gum."
However, Sethi said there are three common missteps you should watch out for if you earn $150,000 or more.
Not Adjusting the Amount You Save and Invest
Sethi said that many people who are making $150,000 or more are still stressed about money.
"This is because most people don't save & invest based on percentages," he wrote on X. "If they saved $700/month before, they don't adjust their savings rate to be higher. It should! If you track your expenses by %, you'll be able to save more, invest more, & even SPEND more."
In other words, you can save, invest and spend the same percentages of your income, but that means that as your income goes up, the amount that falls into each of those buckets should also increase.
Overspending on Dining Out and Travel
"Because they stop tracking, their costs increase substantially on eating out and travel," Sethi wrote on X. "I'll ask them about travel. Their response: 'It's not like we travel all the time!' But if they dig into actual spending, they took 6 vacations, including mini-trips, and because they make more, they didn't track spending on any of them. These add up."
While it's OK to not track every dollar, you should be aware of how much you are spending on larger purchases, including vacations and fancy meals. When you take the time to see how much you are actually spending, you are less likely to overspend.
Not Making a Plan for How You Will Spend Your Money
Once you're able to spend more, you should take the time to figure out what you want your priorities should be.
"[People who make $150,000 or more] almost never stop to celebrate and decide what their new Rich Life is," Sethi wrote on X. "$150K is a lot of money! Do you still want to eat at the same places? Do you want to spend more on a new car, or tip 25% everywhere, or save for a special anniversary trip? Most of us simply 'slide' into the next phase of our financial lives without taking a second to stop, appreciate, and plan what the next chapter of our Rich Life is."
More From GOBankingRates