Suze Orman: Here's Why You Need a 'Must-Pay' Account in Addition to an Emergency Fund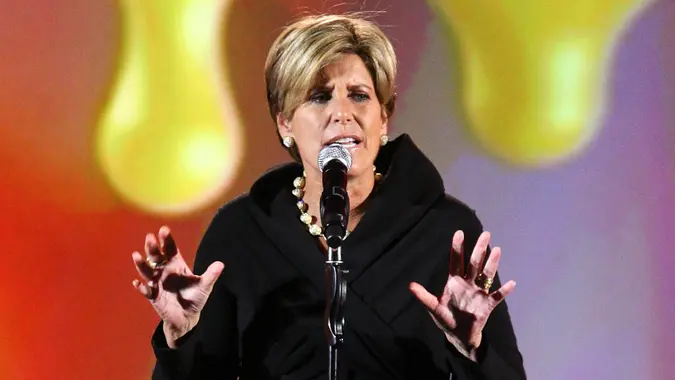 Stephen Lovekin / Getty Images
It's always a smart idea to be financially prepared for the unexpected, but the cost of life's various "what ifs" can vary drastically. That's why Suze Orman, money expert and co-founder of emergency savings startup SecureSave, believes that it's important to have both an emergency fund and a "must-pay" account.
Emergency Fund vs. 'Must-Pay' Account
An emergency fund is ideal for those one-off emergency expenses, such as a home or car repair. But for major emergencies, you'll need to have more saved. This is where a "must-pay" account comes into play.
"There's a difference between the emergency savings accounts and what I've started to call the 'must-pay' accounts, which might be an eight-month to 12-month account," Orman said.
A "must-pay" account is your financial liferaft in the case of a catastrophic life event.
"You're planning for you to get sick, you're planning for an accident, you're planning for a layoff," Orman said. "What are the bills that you must pay [over the eight to 12 months you're unable to work]? The must-pay bills should be [in] a 'must-pay' account."
But having a must-pay account isn't enough — you shouldn't have to touch this account for smaller emergencies.
"What nobody usually plans for is when the little things go wrong — your car breaks down, your refrigerator breaks, your air conditioner isn't working, whatever it may be," Orman said. "With an emergency savings account, you have $1,000 in there, you have $2,000 in there, great."
More From GOBankingRates