From Taxes to Interest Rates: How Government Policies Affect Your Personal Finances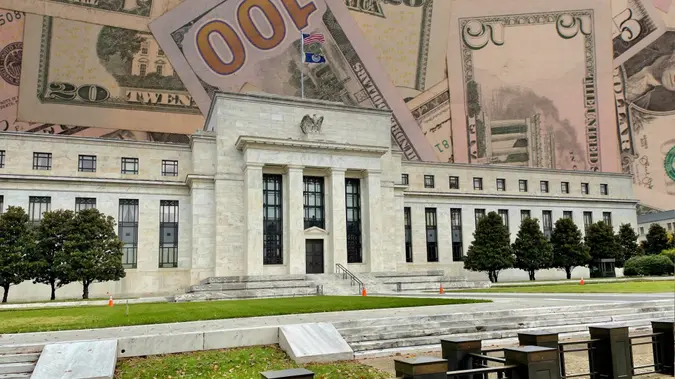 Douglas Rissing / Getty Images/iStockphoto
When it comes to influencing the economy and your finances, policymakers have two main tools: monetary policy and fiscal policy.
Discover: 10 Genius Things Dave Ramsey Says To Do With Your Money
Explore: With a Recession Looming, Make These 3 Retirement Moves To Stay On Track
Fiscal policy is simply how the government uses spending and taxation, according to the International Monetary Fund. For example, the government may cut taxes to stimulate consumer spending — or do the opposite to combat inflation. 
If tax rates aren't favorable, consumers have reduced buying power. But cutting taxes can make matters worse by overstimulating demand, and tax cuts at the state level — such as those implemented by Arizona, New York and nine other states for 2023 — sometimes work against what's best for the national economy.
Jason Furman, an economist at Harvard University and former economic advisor to President Obama, told The New York Times, "I think all these tax cuts in states are adding to inflation. The problem is, from any governor's perspective, a lot of the inflation it is adding is nationwide and a lot of the benefits of the tax cuts are to the states." 
However, fiscal policy is a long-term process. Governments rely on monetary policy, which controls the money supply, for faster results. One way it does this is by adjusting interest rates.
When the Fed raises interest rates, as it has done over the last year to tame inflation, the credit cost rises as lenders raise loan interest rates. When credit becomes more expensive, potential borrowers are less likely to take out loans. The result is a decrease in the money supply, less demand for goods and services and lower prices.
The strategy seems to be working. Fed Chair Jerome Powell acknowledged that inflation has eased in recent months. During a Dec. 14, 2022, press conference, he said interest rates will need to stay elevated to bring inflation back to normal.
"Without price stability, the economy doesn't work for anyone," Powell said. "The inflation data received so far for October and November show a welcome reduction in the monthly pace of price increases. But it will take substantially more evidence to give confidence that inflation is on a sustained downward path."
There's no question that government policies have an impact on personal finances. You can expect it to go both ways: positive and negative. As GOBankingRates recently reported, you can mitigate the effects of the economy on your finances by adjusting how you spend, save and invest.
More From GOBankingRates