9 Biggest Ways People Waste Money, According to Reddit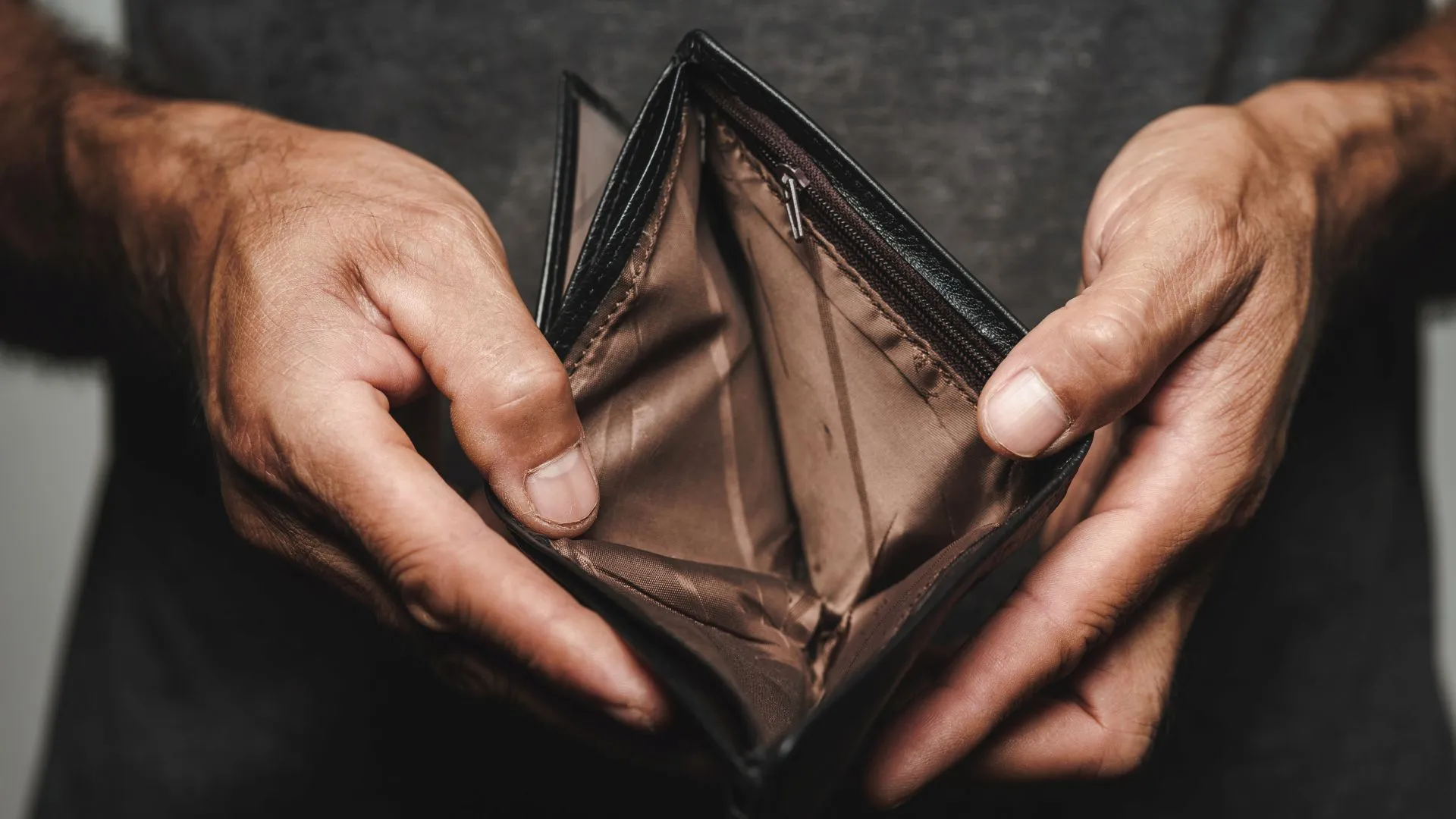 You work hard for your money. Despite that, you know you're guilty of wasting some of it.
In fact, you actually might be wasting more than you realize. The average American spends $18,000 per year on non-essential items, which can add up to more than a million dollars during adulthood, according to Ladder Life Insurance.
Reddit users definitely have thoughts on what constitutes unnecessary spending.
A thread in Reddit's frugal community compiled the "40 Biggest Ways People Waste Money," ranked by an upvote. Some offenses were listed twice, and others had more of a satirical tone, but many offered valid points.
If you feel like you don't have as much money as you should at the end of each month, you might need a reality check from Reddit. Here's a look at nine of the biggest ways you might be wasting money.
In-App Purchases
If you're like pretty much everyone else, you pass idle time by using apps on your favorite devices at least once per day — and sometimes spend money. In 2021, consumers spent approximately $133 billon on in-app purchases, according to Sensor Tower.
A major offender, Candy Crush generated nearly $607 million in revenue in 2022. Simply removing your saved credit card from these apps can make purchases less convenient, thus making you less likely to spend.
Extravagant Weddings
After years of searching, finding your special someone is beyond exciting. If you're like many future brides and grooms, you want to celebrate your nuptials in a big way, in front of everyone you know.
In 2022, the average wedding cost $30,000, according to The Knot. Knowing this now, you might want to consider planning less extravagant, smaller nuptials.
Instead of hosting an elaborate wedding that could clean out your savings or put you in debt, you could put the money you saved toward a major financial goal together — i.e., a down payment on a home.
Upgrading Vehicles Too Often
Having a new car is fun. Driving a vehicle with the latest features and showing it off to family and friends can feel great, but it comes at a price.
In the first quarter of 2023, the average monthly payment for new vehicles was $730 — a record high — according to Edmunds.
It might not sound as fun, but you can save a lot of money by paying your car off and keeping it. Even if you only wait a few years before getting a new one — after paying it off — you'll likely save thousands of dollars.
Not Taking Advantage of Employer-Sponsored 401(k) Match
Retirement might be decades away, but it's important to start saving for it as early as possible. If you're offered an employer-sponsored 401(k) match, you need to take full advantage of it.
In 2022, the most common employer-match offers were 50% up to 6%; 100% up to the first 3% and 50% up to the next 2%; and 100% up to 4%, according to T. Rowe Price.
Failing to capitalize on this is essentially turning down free money. It's definitely tempting to procrastinate this expense in favor of a higher bank account balance now, but don't make this mistake.
Wasting Food
Food is expensive — even when dining at home. Despite that, you're not alone if you still waste a lot of it.
The average cost of weekly groceries for a household is $248, according to a survey conducted by OnePoll on behalf of HelloFresh. People typically throw away around $63 of that weekly grocery spend.
Whether they forget about leftovers or get sick of eating the same thing before the dish is finished, respondents end up tossing unused food. If this sounds familiar, come up with a strategy to avoid this — i.e., buying less food or putting leftovers in easy-to-spot clear containers — so you can lower your food budget.
Third-Party ATM Fees
If your bank is like most, you're allowed to take money out of ATMs in a certain network at no cost. However, you're charged a fee for using out-of-network ATMs.
The average bank charges a non-network ATM fee of $2.83.
When you're in a pinch, occasionally using a non-network ATM won't break your budget. However, if you're doing it frequently, it's time to plan your ATM stops better, so you can stop incurring fees that can add up fast.
Lottery Tickets
Scoring a huge windfall of cash sounds amazing, but lottery tickets can add up fast. For example, people ages 65 to 74 spent an average of $132.43 on lottery tickets from the third quarter of 2017 to the second quarter of 2018, according to the Bureau of Labor Statistics' most recent published data.
Buying the occasional lottery ticket won't break your budget. However, your chances of winning a major jackpot are essentially zero, so making this a regular investment choice isn't a sound financial move.
Cigarettes
Smoking is a costly habit — in more ways than one.
The average cost per pack of cigarettes varies by state, but is approximately $9.30 in Connecticut, according to the state's official website. This means if you smoke half a pack per day, you'll pay around $139.50 per month — $1,697.25 per year.
Beyond that, in most states, an insurer can charge people who use tobacco products up to 50% more for coverage, according to the Kaiser Family Foundation.
Dining Out Too Often
Eating out is easier than having to cook — and often more delicious — but restaurant prices add up fast. Specifically, in 2020-21, the average U.S. household spent $2,705 on food away from home per year, according to the BLS.
There's nothing wrong with eating out, but try to do so within reason. For example, if you're eating lunch out most days, commit to packing your midday meal instead, and opt to go out to dinner just once or twice per week.
Whatever you decide, set a budget you can afford and stick to it.
More From GOBankingRates

BEFORE YOU GO
See Today's Best
Banking Offers