60% of Women Seek Out Money Advice From Family and Friends: Why That's a Good Thing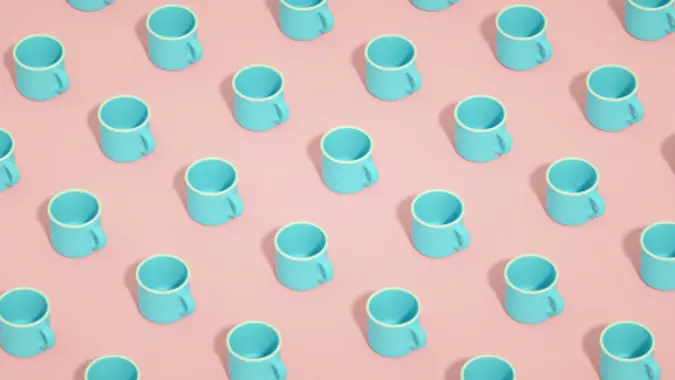 akinbostanci / iStock.com
Women are more likely to talk about money with their friends and family than men, a new survey found. A recent GOBankingRates survey of over 1,000 American adults found that 60% of women sought out money advice from their family and friends over the past year versus just 49% of men. And while it's a good idea for women to also consult with professionals about financial matters (women are more likely to do this as well, with 21% of women versus 16% of men seeking advice from an accountant or financial advisor over the past year), there are a number of advantages of discussing these traditionally taboo topics with the people you are closest to.
 In this "Financially Savvy Female" column, we're chatting with Charlotte Cowan Geletka, CFP, managing partner at Silver Penny Financial Planning, about why you should be talking about money with your family and friends, and particularly, your female family and friends.
Women Benefit From Salary Transparency
Women currently earn 82% of what men earn, according to a Pew Research Center analysis of median hourly earnings of both full- and part-time workers. One way to close the gender pay gap is to know if you're being underpaid and to ask for what you deserve if you find out that you are. But you can't know if you're underpaid if you don't know what other people in your field are making, which is why it's important to start talking openly about your salary.
"Give a range if you don't feel comfortable saying the exact number," Geletka said. "That gives the person a basis to know [if they're being underpaid]. It's good information as a resource to help other people be knowledgeable."
Women Can Learn Valuable Financial Lessons From Each Other
"We as women are great communicators," Geletka said. "Throughout history, we've been able to carry information back and forth about how to raise kids, etc., so I would say it's critically important for women to talk about [money]."
Although it can be intimidating to bring up the conversation during a night out with friends, Geletka recommends starting with general questions like, "What kind of retirement plan do you contribute to?"
"Keep it open-ended to open up the discussion," she said. "It should be an open dialogue because you're going to gain a lot of information from your friends. If you walk into a golf clubhouse, [money] is all they talk about. [But if] you walk into a women's locker room, that is not what you will hear."
In addition to discussing retirement savings, Geletka recommends having an honest conversation about housing costs and how much of your income you spend on it.
"I've seen people overspending on housing pretty early on," she said. "I think it's critical in your early years right out of college, when you're not in your higher-earning years, to make sure that you get off on the right foot financially."
Talking About Finances Can Help Other Women Succeed
"Women like to help people," Geletka said. "If you're talking about it, you're helping other people increase their knowledge."
You should never shy away from sharing helpful financial advice because you feel like it's "bragging."
"It's not bragging," Geletka said. "Women don't like to talk about [money] because they feel like it is showing too much pride, but I think you [should] flip your mindset. Having an open conversation about salary, about retirement, about cost of living, housing and spending, you're actually helping those around you."
More From GOBankingRates
Methodology: GOBankingRates surveyed 1,045 Americans ages 18 and older from across the country between May 1 and May 4, 2023, asking 13 different questions: (1) Have you ever followed money advice from a well-known expert?; (2) What is your primary source for money (personal finance) advice?; (3) What would be your LEAST likely source for money (personal finance) advice?; (4) In the past year where have you sought out money (personal finance) advice? (Select all that apply.); (5) Would you ever follow money advice you found on social media?; (6) Would you ever follow money advice from a popular mogul/influencer (i.e. Mark Cuban, Dave Ramsey, Suze Orman, etc.)?; (7) What would you like to learn the most about in order to improve your personal finances?; (8) What do you look for in your sources for personal finance information? (Select all that apply.); (9) Have you bought a book on personal finance/money advice in the last year?; (10) Have you subscribed to a podcast on personal finance/money advice in the last year?; (11) In an economic downturn, where do you invest your money? (Select all that apply.); (12) Where do you feel most comfortable investing your money?; and (13) Where do you get retirement advice from? (Select all that apply.) GOBankingRates used PureSpectrum's survey platform to conduct the poll.