10 Job Options To Consider After Being in the Military

6 min Read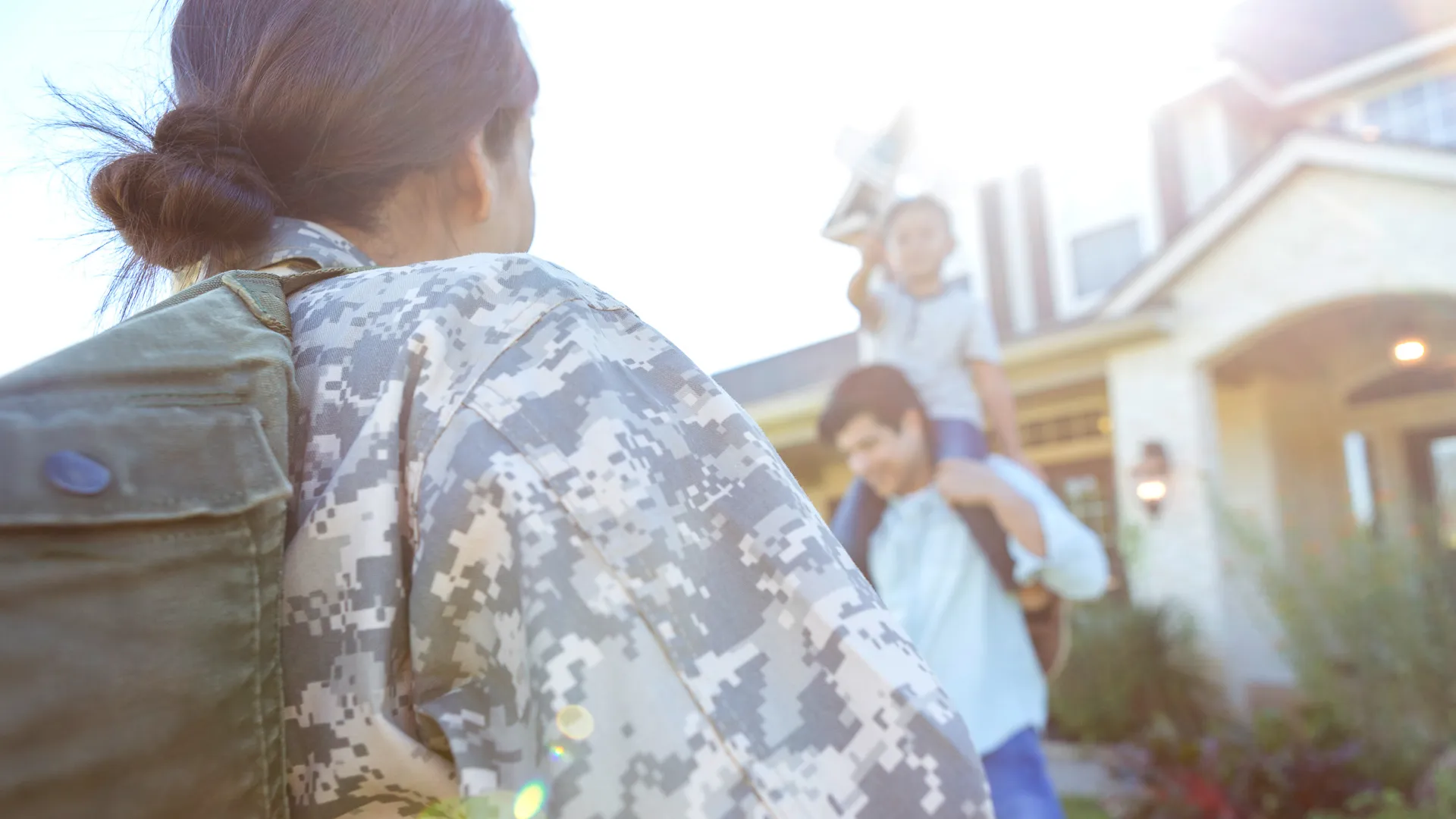 If you're transitioning out of the service and into the civilian workforce, you have plenty of reasons to be optimistic. 
Small Business Spotlight: Don't Miss Out on Nominating Your Favorite Small Business To Be Featured on GOBankingRates — Ends May 31
The Hill & Ponton Law Firm, which has handled the cases of 30,000 veterans, conducted a major study using IPUMS Current Population Survey microdata. The results were striking — and there was lots of good news for those who served. With the exception of their early careers when they're in their 20s, veterans earn more than their comparable civilian counterparts at every stage of their careers. Across all age groups, civilians earn an average of $54,137 compared to $65,696 for the average vet. 
For some jobs, however, the pay gap is much, much starker. Using data from the Hill & Ponton study, GOBankingRates identified the top 10 jobs where veterans earn more than those who never served for the exact same work. In all but one case, vets make at least 25% more than their civilian colleagues. If pay is your biggest concern, these are the hottest jobs for vets.
Last updated: May 17, 2021
Make Your Money Work Better for You
Real Estate Brokers and Agents
Veterans who transition to work as real estate brokers and agents earn more than their civilian counterparts by a greater percentage than any other occupation — a full 56.4%, to be exact. Civilians in this field earn an average of $57,753 per year. Vets who do the same work earn an average of $90,335. According to the Bureau of Labor Statistics (BLS), the median annual salary is $51,220 — much closer to the civilian average. Unlike so many occupations where military experience might lend a clear advantage, the discrepancy here — the biggest of them all — doesn't have a direct connection to a background in the Armed Forces.
Read: These 4 People Joined the Military To Escape Poverty: Here Are Their Stories
Computer Support Specialists
Unlike real estate, computer support is a field where it makes sense for companies to pay whatever they can afford to get vets on the payroll. Military personnel who land tech jobs in the service work with cutting-edge equipment, often under difficult circumstances where their ability to perform can have life and death implications. Needless to say, that kind of experience commands a premium from regular corporations that need good tech help in air-conditioned offices stateside.
Vets earn an average of 40.3% more in this field than their civilian colleagues — $92,024 compared to $65,583.
Military Money: The Complete Guide on Benefits, Investing and More
First-Line Supervisors of Office and Administrative Support Workers
These office managers earn an average of 41% more than civilians who do the same work, with vets earning $74,473 vs. $52,817 for civilians. This occupation pays the highest average salaries in Washington, D.C., New York, Rhode Island, Washington and Massachusetts, according to the Bureau of Labor Statistics (BLS). Vets make so much more than civilians on average, in fact, that Washington, D.C. — the highest-paying city in the country — is the only place where the citywide average is higher than what vets average nationwide. The average supervisor in New York earns about the same and those in all other cities earn less.
Find Out: The 10 Top Cities for Military Families, According to Experts
Make Your Money Work Better for You
Property, Real Estate and Community Association Managers
This is the second occupation on the list related to real estate — and both are in the top five. An article in The Close argues that military training in things like leadership, organizational skills, discipline and emotion control make veterans a perfect fit for success in real estate. Vets earn an average of 39.1% more than civilians in this line of work — $87,301 compared to $62,777. They make significantly more money than other management occupations, but significantly less than all occupations as a whole.
Engineering Technicians, Except Drafters
Engineering techs with military backgrounds earn about one-third more than civilians — 33.5%, to be exact. That comes out to nearly $80,000 instead of nearly $60,000 — $79,866 vs. $59,828, precisely. According to Military.com, "Military veterans are often an advantage for companies who seek experienced and talented engineers who can solve tough problems." Right now, Military.com is listing hundreds of engineering technician jobs that come with "veterans wanted" tags from the last seven days alone.

Postal Service Mail Carriers
The U.S. Postal Service employs around 73,000 veterans, making it one of the biggest employers of veterans in the entire country. Vets have long been drawn to mail routes. No matter the reason why, veterans earn an average of 31.3% more while walking their routes than civilians do for the same job. That comes out to $65,171 as opposed to $49,654.
More: 10 VA Benefits Every Military Family Should Know About
Aircraft Pilots and Flight Engineers
This one defies conventional wisdom — it would be reasonable to think that pilots or flight engineers with military experience would be at the very top of the pyramid. They do earn much more than civilians who do the same work, but they're the first group on this list whose pay is less than 30% more than their civilian counterparts earn. Their $147,948 average salary is 29.7% more than $113,114 civilian pilots and flight engineers earn on average. It's also the only six-figure career on this list and the best-paying of them all by far.
Find Out: How To Go Back To Work And Still Keep Unemployment Benefits
Make Your Money Work Better for You
Food Service and Lodging Managers
Food service and lodging managers earn an average salary of $56,218 — unless they're veterans. Then a sub-$60,000 career turns into one that pays $71,031. That's a difference of 26.4%. There is any number of organizations that need qualified food service and lodging managers in both the public and private sectors, from schools and prisons to corporations and stadiums. But if you really want to keep it in the military family, the Veterans Canteen Service is always looking for qualified professionals — you can apply through the VA.
Management Analysts
Management analysts don't average six figures, but close to it — provided they have a military background. Vets in this profession average $98,738 compared to $78,270 for civilians. That's a difference in pay of 26.2%. It's a fast-growing field with good prospects for the future, too. According to BLS, job growth for management analytics professionals is projected at 11%. That's nearly 94,000 new positions by the end of the decade.
First-Line Supervisors of Construction Trades and Extraction Workers
The only occupation on this entire list that doesn't pay at least 25% more on average than it pays civilians is that of first-line supervisors of construction trades and extraction workers. But they still earn a healthy 18% more than civilians for a salary of $74,076 compared to $62,782. Job growth is projected at 5% in the coming decade and the highest earners in the field take home six figures — vet or no vet — according to CareerOneStop.
More From GOBankingRates
About the Author