Hello, My Name Is ALICE (Asset Limited, Income Constrained, yet Employed)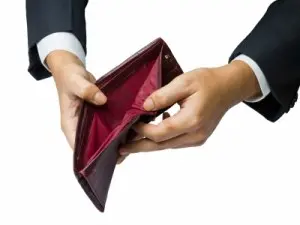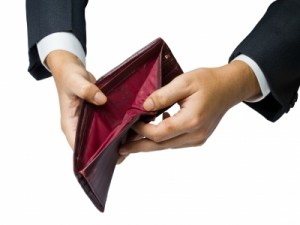 For the jobless Americans in the low- to middle-income brackets who have been struggling to make ends meet post-recession, help has arrived in the form of unemployment benefits or other government assistance. However, the United Way of Northern New Jersey found that there is another group of struggling workers who aren't lucky enough to receive the level of assistance unemployed workers do. They're known as ALICE.
The ALICE population also suffered at the hands of the financial crisis, yet go unmentioned because they're often not considered troubled.
The New Class of Working Poor
There have always been income-challenged workers, also known as the working poor, in the United States. In fact, according to a report released by the Working Poor Families Project in Oct. 2008, nearly 30 percent of U.S. families between 2004 and 2006 contained one or both parents who were employed, yet lived in poverty. At the time, that statistic represented 9.6 million households.
But since the financial crisis impacted even more workers, the number of individuals living in poverty has grown substantially.
According to Census Bureau data, nearly one in six Americans — or 46.2 million — were living in poverty in 2010, which is the highest number ever recorded in the 52 years poverty estimates had been calculated.
But what's interesting is that outside of this high number of workers living in poverty is a separate class of working poor — a group of individuals and families that live in between poverty and financial stability.
Because they're considered as troubled as others who qualify for assistance, they are often overlooked. According to new data from the United Way, however, their issues deserve the spotlight as well.
Make Your Money Work Better for You
What Is ALICE and What Constitutes Asset Limited?
ALICE is an acronym coined by the United Way of Northern New Jersey and stands for: Asset Limited, Income Constrained, yet Employed. It describes hard working residents who live each day just one step away from potential and debilitating crisis.
In 2009, the organization brought together a team of staff and volunteers to conduct a study to examine low- and middle-income families and individuals living in Morris County. In their research, the team discovered that there was a gray area of workers who lived somewhere between abject poverty and some semblance of financial and social stability.
Defining the group as ALICE, the team determined that these individuals have the potential to become financially stable, but also have the very real potential of falling into a downward spiral that leads to poverty, or even homelessness.
What they determined to be asset limited was a resident living above the poverty line but earning less than the level of self-sufficiency. In the case of a family of four, this would mean earning less than $60,000 annually. In New Jersey, one-quarter of all residents fall into the ALICE population.
Here are specific examples of individuals who fall into the ALICE population:
Recent grads who are working and paying off tuition debt.
Young families struggling to pay for child care so they can work.
Underemployed individuals working less than full-time without benefits.
Active duty military personnel.
Family caregivers.
Seniors living on fixed incomes who are also struggling with health issues.
People in the ALICE population are working, facing challenges such as lack of transportation or less education and have trouble getting making ends meet. They may be able to pay all of their bills but have nothing saved and can't afford even a minor financial setback.
Make Your Money Work Better for You
The goal of the New Jersey United Way is to identify individuals in the ALICE population and develop solutions to help them overcome financial difficulties.
Helping the Poor Employed Requires a Community Effort
One conclusion that the United Way drew from its study was the significant impact the ALICE population has on its community. Because individuals in this demographic are unable to set aside money in large quantities, they cannot build assets, including buying homes or contributing to local banks and credit unions that help the area grow.
The United Way found that the Northern New Jersey area in particular can be very expensive for individuals who lack transportation. Even paying for a financial emergency can be too difficult because costs are high in the area, making it nearly impossible to save money.
The study even found that some find it easier to lessen employment, hence lowering their income so they can qualify for government assistance like Medicaid, food stamps and possibly, unemployment benefits.
The contribution of social services to individuals of the ALICE population, as well as the poverty-stricken, shows just how great an impact the struggles of this demographic have on the community. In Morris County alone, the researchers revealed that social services spends a staggering $315 million annually to help those earning less than $60,000.
It's for this reason that the United Way report wants the community to get involved in helping this demographic become fully self-sufficient. The researchers listed some ways the poor employed can move toward greater financial stability:
Full employment: Employment that offers benefits and flexible hours if needed.
Affordable housing: Standard quality housing that matches income levels.
Affordable transportation: Easy-to-afford transportation options such as cars or accessible public transportation.
Child care: High-quality, affordable, local child care options.
Affordable health care: Care options that include dental coverage, prevention options and better hours of operation.
Training and education: Opportunities for workers to access training and education that enables career advancement.
Make Your Money Work Better for You
The group also suggested rebuilding unions that can increase earning power, along with helping individuals grow wealth by educating on ways to buy stock portfolios, open savings accounts, build retirement accounts and own vehicles and homes.
Reducing debt was also a critical aspect of helping the ALICE population become self-sufficient. Many in this demographic have low credit scores, which means they pay higher interest rates on their loans, making it more difficult to meet their goal of self-sufficiency.
The study found that ALICE cannot get ahead unless it is socially interdependent, which means local communities and the federal government must get involved to help this population excel.
If this occurs, not only could this struggling population get help it needs, but families that have already fallen into poverty may also move back into the ranks of financial stability.