4 Skills You Can Learn in Less Than a Year To Make a Higher Salary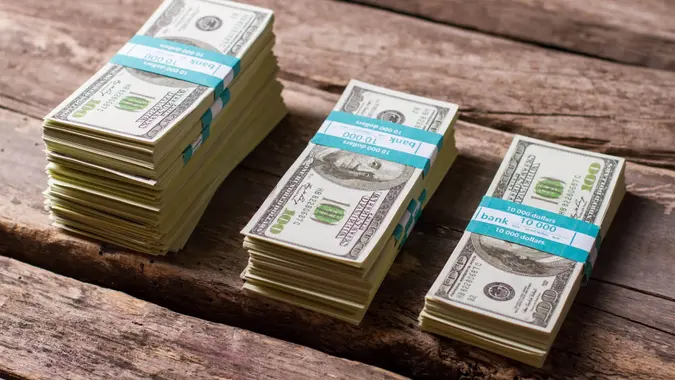 DenisProduction.com / Shutterstock.com
If you're focused on growing your income, zeroing in on high-demand skills could be a game changer. A recent study regarding sources of wage growth by Jerome Adda, a professor of economics at Bocconi University in Milan, Italy, found that learning new cognitive skills can be a good investment and often results in receiving competing job offers and increasing your earning power over time.
Here are some high-demand skills that have the best chance of padding your paycheck — plus, find out what it will take in terms of both time and money — to learn each one. 
Search Engine Optimization
Cost to learn: Courses range from $100 to $1,500.
Time to learn: You can gain a reasonable understanding of SEO within two to three months with consistent study. For a level of mastery, expect to invest a minimum of one year. Practical application of the skills you learn is a must for mastery, such as building a successful blog using SEO strategies.
Make Your Money Work Better for You
Search engine optimization — aka SEO — is an indispensable skill when it comes to digital marketing because knowing how to leverage it can improve a brand's or business' visibility and drive traffic to its website. SEO involves knowing how to identify and implement the right keywords for search visibility, optimize web pages and create backlinks and monitor performance through tools such as Google Analytics.
SEO experts on Upwork are charging $50 to $250 per hour.
Project Management
Cost to learn: The cost of learning project management can range from $1,500 to $2,000 for entry-level CAPM certification, said Casey Jones, founder and head of marketing and finance at CJ&CO, an award-winning global digital marketing company.
Time to learn: Project management is a highly sought skill that can be learned in less than a year, Jones said.
A project manager is responsible for planning, executing and delivering projects on time, within scope and within budget. This role serves as the liaison between project stakeholders and the team, ensuring that project goals are clearly defined and met. The project manager's duties often include developing timelines and ensuring milestones are achieved on time, identifying potential challenges and devising strategies to avoid them, facilitating communication among team members and allocating resources.
Make Your Money Work Better for You
"With the growing demand for project managers across various industries, acquiring this skill can significantly boost your earning potential," Jones said. "PMP-certified professionals in the US earn a median salary of $25,000 more than those without the certification."
AI and Machine Learning
Cost to learn: $3,800 to $10,000
Time to learn: Six months
More and more companies are implementing AI, machine learning and data analytics and need employees who have these particular skills. The best part is that you can earn a certificate without necessarily having a programming background, depending on the program you enroll in. With this certification, you can lead the implementation of AI at your company or transition to a tech career in AI and machine learning. 
On Upwork, AI and machine learning engineers command $80 to $250 per hour.
Communications
Cost to learn: $50 to $200
Time to learn: "The length of time required to develop communications skills depends on the starting point of every person, but the best results will come from a full year of practice," said Amy Marcum, manager of HR services with Insperity. The area of focus will also depend on someone's background and career. Some may rarely write in their day-to-day jobs and may benefit most from dedicating a full year to practicing writing skills.
Make Your Money Work Better for You
"One often overlooked, high-demand, soft skill, which can improve rapidly with hard work, is communications," Marcum said. "Both written and verbal communications are critical to success in every industry, and developing stronger communications skills can lead to greater opportunities at work and, ultimately, a higher salary.
"Use better communications skills to ask for additional responsibility, build networking connections and display leadership. While substance is important, the same ideas can be received differently if they are expressed in a clear, concise manner. People often look to communicators for their ability to articulate ideas, resolve conflict and create consensus. Presentation still matters in the corporate world, and those with stronger communication skills often stand out to management as the ideal candidates for raises and promotions.
"Annual reviews are an opportune moment to leverage communications skills for greater compensation. In fact, communications skills will also carry over to negotiations, allowing workers to navigate the process more easily."