Jaspreet Singh: Understand These 3 Things To Maximize Your Salary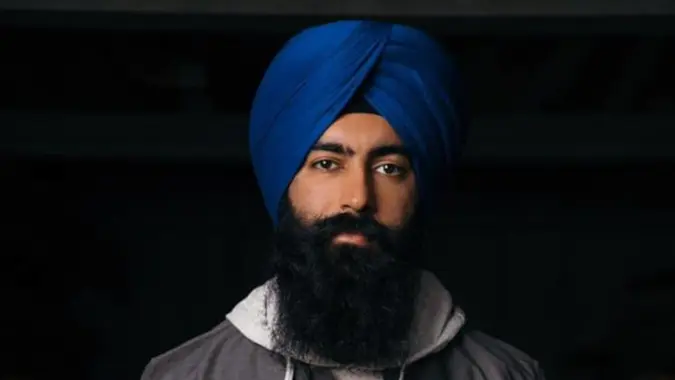 Jaspreet Singh / Jaspreet Singh
Finance expert and YouTube celebrity Jaspreet Singh often talks about investing your money to generate wealth. When you use your money to buy designer items or fancy cars, you are only making others rich, he previously told GOBankingRates. "Make yourself rich first by using your money to buy investments," he said.
But the more money you can earn, the more you'll have available to invest. During his latest video in his YouTube series "Minority Mindset," he talked about three things you need to understand to maximize your salary if you're working for someone else. You might be surprised to learn that working harder or longer hours isn't necessarily the answer.
Understand the Company Financials
"You have to understand how your salary plays a part in the company's finances. When you work at a company, you are an expense for the company," Singh told viewers.
He broke down three important financial statements companies use to make decisions:
Income statement (profit and loss)
Balance sheet (net worth, or assets minus liabilities)
Cash flow statement
When you understand these important financial statements, you can you see the role you play in the company as an employee collecting a salary. The business views employees as an expense.
"Companies want to reduce their expenses because they want to increase their profit," Singh said. "This makes the company more valuable." That's why stock prices often rise when a company lays off employees. "The company is in the business of making a profit," Singh emphasized.
Make Your Money Work Better for You
Once you understand that, you can see why it's important to turn yourself into an asset, rather than a liability.
Make Yourself Irreplaceable
While employee salaries aren't reflected on the balance sheet, which is reserved for physical assets, cash, and real estate, it helps to think of yourself in those terms. "If the company owns a good asset, they're not going to want to get rid of it," Singh said.
Your salary is shown on the profit-and-loss statement. You want to be sure that you add more income to the company by what you offer than what you take away in the form of your paycheck. "If you're an expense that's adding more income, that's a net positive on the bottom line," Singh explained.
A good work ethic, creativity, sales skills, and other talents can make you an asset to the company. You'll be able to climb the corporate ladder and command a higher salary. But even then, there's only so much you can make as an employee.
"In general, the profits do not go to the employees. If you can drive up your value and you can make yourself irreplaceable, you can drive up your salary," Singh explained. "But if you really want to maximize your income, that means you're going to have to own a piece of the profits. The profits go to the owners; the profits don't go to the employees."
Make Your Money Work Better for You
Know How To Get Your Piece of the 'Pie'
People often talk about CEOs commanding high salaries while lower and mid-level workers, who often work just as hard in different ways, struggle to make ends meet. But rather than complain that this isn't fair, you can move up the ladder yourself. That's the third piece of advice Singh shared in this video.
"If you really want to maximize the money you get, you have to figure out how to own a piece of the company," he revealed.
If you work for a publicly traded company, you can take some of your income and buy shares of the stock. But if the company isn't publicly traded, Singh recommended, you can still negotiate for equity or ownership in the company.
"If you look at some of the highest paid CEOs, they're not getting paid just in salary, they're getting paid with equity, ownership," he said.
The way to maximize your salary in any workplace is to own a share of the company, whether that's in publicly traded stocks or in equity shares. That way, you'll get paid based on the company profits, and not just the market rate for your job description.
More From GOBankingRates
Make Your Money Work Better for You