Do You Live In A 'Pandemic Destination City'? Your Rent Might Be Going Up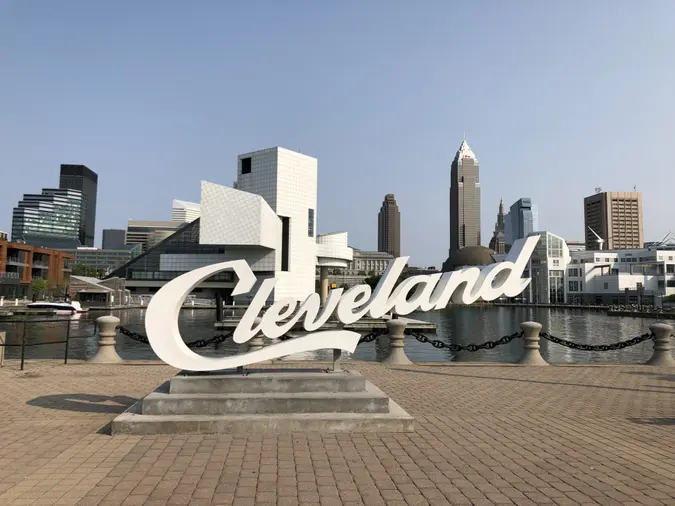 Isabella Hilligoss / Getty Images/iStockphoto
Rents in the seven most expensive U.S cities are still decreasing — but in five of those cities, decreases have slowed for the third consecutive month, according to a new report from Zumper. The monthly price of a 1-bedroom home in popular and highly pricey areas including Boston; San Jose, Oakland; Los Angeles; and Washington DC rose by an average of 0.8 percentage points, indicating stabilization in a pandemic-whipped market could be near. Prices in San Francisco and New York City, however, have continued to drop, suggesting that these ultra-expensive destinations might be losing value in a more long-term sense.
Trending: Hewlett Packard Is the Next Tech Giant to Abandon Silicon Valley for Texas
But rents aren't going down everywhere. Zumper's report found that in more historically modest priced cities, interest has been booming and monthly prices are going up. The following areas, which the report terms "Pandemic Destination Cities) have seen rents rise: St. Louis, MO; Cleveland, OH; Indianapolis, IN; Durham, NC; Newark, NJ; Providence, RI; and St. Petersburg, FL. This group of cities have all grown more than 18% in 1-bedroom median price since March 2020.
Make the Move: 35 Surprising Cities With Low Costs of Living
"These trends are important for renters currently located in these cities and renters who are considering a move," Neil Gerstein, growth analyst at Zumper told GOBankingRates. "In the markets that are declining, rental units are at a historic discount for renters considering a move there or current renters who may want to rethink the price they pay. In the markets that are on the rise, renters currently located there can likely expect their rents to go up upon lease renewal."
I'm at wits end. I moved to a tiny old trailer offgrid next to my Mom in WA since I couldn't afford rent in Cleveland with no work. I don't qualify for any unemployment here, my phone is off, and I'm spending my last $40 in propane for heat, and gas for the generator.

— The 1st of Her Name (@lizcopic)

December 2, 2020
Make Your Money Work Better for You
These rental market trends are also important to consider from an investor perspective.
"For real estate investors, this news is incredibly important in terms of price-to-rent ratios and return on investment. Expensive rental markets, which already had pretty atrocious price-to-rent ratios in recent years due to exorbitant housing prices, are even less attractive for investors since housing prices have increased and rents have dropped significantly," Gerstein said, "Markets that are growing in rental price, on the other hand, may become more attractive to real estate investors. However, housing prices are likely also increasing in these markets, so a potential investor may want to reference rental trends from Zumper's National Rent Report relative to housing price trends to see if they could get ahead of the curve."
Watch Out: 50 Housing Markets That Are Turning Ugly
Lending institutions might also want to take note as they "may expect to see increases in the demand for loans from real estate investors in markets where rental prices are trending upwards, and less so in markets where prices are sliding."
There are literally hardly any houses for rent in newark ???? big enough for our huge family. Only place we've found anything is zanesville ????????

— Jordan McMahan (@MamaaBear2)

February 13, 2019
While Zumper analysts expected expensive markets to continue decline while more modestly priced markets would continue to increase, they were surprised by the slowdown of the declining prices in pricey areas.
Thrive in a Pandemic: Paychecks Are Getting Bigger in These Boomtowns
Make Your Money Work Better for You
"Given the holiday season, lifestyle changes brought on by the pandemic, the high share of tech sector workers in these cities who have the option to work from home, one might expect net migration to be increasing out of these cities in recent months," said Gerstein. "But what we've found is that while there are many renters interested in leaving these expensive markets, there is an increasing amount of new renters interested in moving in to replace them. This inflow of new renters may explain why decreases have slowed in these markets."
Gerstein expects these trends to continue for the foreseeable future, as the renter population continues to redistribute across the U.S. "Renter migration patterns are unlikely to change until the COVID-19 pandemic halts and a vaccine is widely available," said Gerstein.
Is Yours on the List?: These Are the 50 Best Cities for Renters
"Keep in mind that while the economy has been inching its way back to recovery, we are still very much in a recession with an unhealthy labor market — the US unemployment rate sat at 6.9% as of October, 2020," Gerstein added. "There is reason to believe that renters were hit particularly hard by the financial impacts of the pandemic, largely due to underlying demographic characteristics of this population. Many renters were likely priced out of expensive markets and were forced to move cities due to the financial impacts of the pandemic, and this group may not consider moving back to more expensive cities until job opportunities return."
Make Your Money Work Better for You
More From GOBankingRates