McDonald's Exec Cautions That One Piece of Career Advice Could Harm Your Financial Potential — Here's Why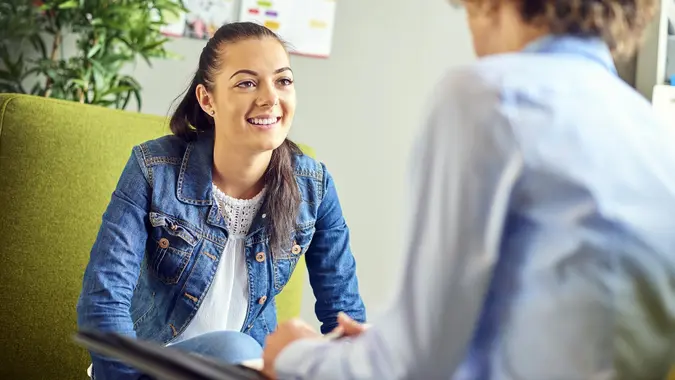 sturti / iStock.com
One of the most common pieces of career advice is that if you find something you love, you'll never have to work a day in your life. But Tiffanie Boyd, McDonald's senior vice president and chief people officer for the U.S., says there are better financial decisions than this. 
"People are quick to say, 'Do what you want to do' in your career, but sometimes, it's more advantageous to take the job you don't want to do," said Boyd in an interview with CNBC Make It.
She continues: "If you say 'yes' to an opportunity, even if it's not your dream job, you'd be surprised at how many doors it can open for your career, whether it's learning new skills, exploring a new city or meeting someone who becomes a valuable mentor. All kinds of good things can happen if you keep an open mind."
To help you decide on whether or not a job offer is worth taking, Boyd recommends making a list of pros and cons for the offer and answers these questions:
What will I learn in this role?
How will it challenge me?
Will it help me develop the skills I need to meet my long-term career goals?
Make Your Money Work Better for You
And you could be leaving money on the table by not taking advantage of a new offer. 
According to ADP's Pay Insights for September 2023, staying at your current employer in high-growth industries can earn an average of 5.9% annual raise. But leaving your current job and going with another could make you 9% or even more, depending on the opportunity, Forbes reported.
Staying at your current job could also mean missing out on new learnings. According to Forbes, job security is crucial, but staying at a job for a short time can prevent you from learning new skills and gaining new knowledge that may make you a better worker in your field.
However, if this new job could damage your finances, personal relationships or mental health, Boyd says it's never worth it. But if these issues aren't present, Boyd says to give it a shot. You could find something you love doing or are really good at.
More From GOBankingRates