Study Shows It Takes 16% of New Grads Six Months to Find a Job — 4 More Reasons a College Degree Won't Pay Off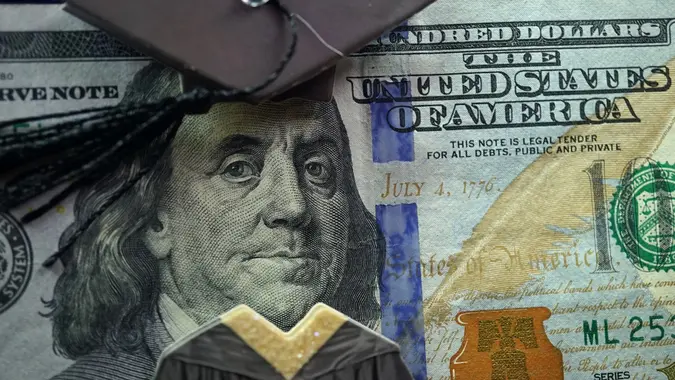 Kameleon007 / iStock.com
Look at almost any statistical data and you'll find that getting a college diploma can help you earn more money. The average college grad with a bachelor's degree earns $59,600 a year, according to research from the U.S. Career Institute. That compares to an average of $42,590 for those with only a high school diploma.
But like most stats, those having to do with salaries don't apply to everyone — and there are plenty of cases when you might be better off skipping college and going straight to work.
A recent survey from EduBirdie found that on average, it takes recent college graduates two to three months to land an entry-level role — even in one of the strongest job markets in recent memory. About 16% of recent grad spend more than half-a-year searching for an entry-level job.
Many have been left "disillusioned" with the process, with more than four-in-10 (43%) saying they regret the field of study they chose. A similar percentage (40%) believe they "lack the maturity" to cope in the adult world, while 26% feel their academic experiences offer them little help in overcoming hardships.
The survey of 2,000 American adults, released earlier this month, also found that 45% of respondents work in a job outside of their field of study.
"The reality is young people shouldn't expect to throw off their graduation gowns and step immediately into their dream role," the EduBirdie report stated. "With more than 2 million graduates joining the workforce every year, competition for starter roles has never been higher. The salary offered is comically low, and the real-life experience demanded is unrealistic, but you apply anyway. On average, you find yourself up against 250 applicants, and only four to six will be invited to an interview."
Make Your Money Work Better for You
Besides the time it takes to find the right job, here are four other reasons a college degree might not pay off, at least in the short term.
The cost might outweigh the benefit. As EduBirdie noted, higher education comes at an "astronomical cost," and for many students the reward "isn't career prosperity but a lifetime of regret" — unless they are willing to "double their debt" and head back to college.
College might not have a long-term career impact. Higher education "simply doesn't prepare students to climb the corporate ladder," according to EduBirdie. Nearly one-quarter of recent college grads (24%) fear that their education will offer little help when it comes to advancing their careers.
You don't learn enough life skills. Even after graduating from college and entering the adult world, 40% of recent grads worry that they don't have the skills to face "adult situations."
You also don't learn enough workplace skills. Learning how to do a specific job is one thing, but learning how to navigate the workplace is another — and many recent grads don't think college prepares them well in this regard. For example, less than half (45%) of those surveyed by EduBirdie feel like they have the skills to resolve workplace conflicts.
More From GOBankingRates