Passive Income: How To Make Money with Little to No Effort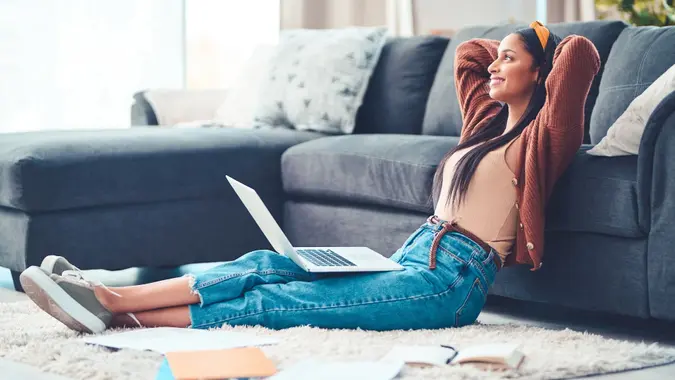 Moyo Studio / iStock.com
Passive income — money not derived from active involvement such as a salary — can come in a variety of flavors. While the concept may be intimidating for novices, there are some ways to generate passive streams with little or no effort.
"Passive income is the financial sweet spot where money works for you instead of the other way around," said James Allen, CPA, CFP, founder of Billpin.com. "The key to passive income is patience. It's like growing a garden. You plant the seeds, water them, and wait. It might take time, but the harvest can be bountiful."
As for tips on getting started with passive income, Allen said the first step is to identify your interests and skills, as these will guide your choice of income stream. He also recommends starting small and growing gradually, reinvesting your earnings to compound your income. 
"Remember, creating a passive income stream is like running a marathon, not a sprint," he said. "It requires patience, persistence and a willingness to learn from mistakes. But with time and effort, you can build a steady stream of income that works for you, even when you're not working."
Here are some of the ways you can use AI to generate passive income.
Rent Out a Room on Airbnb
If you have an extra room or a guest house, it's like having a golden goose, said Allen. 
Make Your Money Work Better for You
"You can list it on Airbnb and earn income from guests who stay there. It's like running a hotel, but without the need for a concierge or room service," he said.
Sebastian Jania, owner of Ontario Property Buyers, added that while this does require some effort, if you're comfortable with having someone else live on your property, this can generate "anywhere from a couple hundred to a couple thousand dollars extra a month."
Sell a Design
One of the best passive income ideas is setting up a print-on-demand business, said Justin Albertynas, CEO of RatePunk.
"All you have to do is make a design — you can easily use design applications like Canva and Photopea for free. Then you need to choose a print-on-demand service that will actually print your designs on clothes they have stored in their warehouses and send them to your customers who already paid for the product. 
Choose a service that best suits your needs," he added. "Upload your product to an online marketplace site like Etsy.com and that's it!"
Albertynas added that you can also do some advertising on TikTok or Instagram to generate some traffic. 
"When you make a design that's successful — yes, not all of your designs will get sales — you can sit back and relax and enjoy that passive income," he said.
"I have a design that's still making me money a year after I started selling it, and I'm not even doing print-on-demand anymore. It requires no investment because you pay for the print-on-demand service only when the customer pays you! And the whole process can easily be automated," he added.
Make Your Money Work Better for You
Create an Online Course
If you have expertise in a particular subject or skill, consider creating an online course, advised Blake Whitten, financial advisor at Whitten Retirement Solutions. "Platforms like Udemy or Teachable allow you to host and sell your courses to a global audience. Once the course is created, it can generate income as long as it remains relevant and valuable to learners," he said.
Whitten also recommended focusing on high-demand topics and engaging with your students to improve course reviews and attract more customers.
Affiliate Marketing
Another way to generate passive income streams is to partner with companies and promote their products or services through affiliate links on your blog, website or social media platforms. 
"When people make a purchase through your unique link, you earn a commission," said Whitten. He warned, however, to be transparent with your audience about affiliate links, and focus on promoting products that align with your niche and audience interests.
Rent Your Car
You can generate some cash by renting out your car on several platforms. For instance, HyreCar says on its website that owners can become "autopreneurs" by turning their car into a passive income stream.
"List your car within minutes. Set your own rates. Keep your cars safe with our protection plans," the website says.
Rent Your Parking Space
And if you have a parking space you don't need, you can rent it out, as well. Several sites enable parking spot owners to list their space, including Mobypark.
Make Your Money Work Better for You
The site enables owners to choose the price and the duration they want to rent out their parking spot or select the exact dates during which their parking is available, according to the website.
Rent Your House as a Movie Set
A very easy way to generate passive income with zero effort is by renting your home or apartment as a movie set. For example, LocationsHub enables you to list your space, and monthly packages start at $4.95 and go up to $69.95.
"The daily rate for renting your property for filming is approximately the property's monthly mortgage. Location, production schedule and size may also affect how much your property can earn," according to the company's website.
And an added benefit is that LocationsHub does not take a percentage of what you make — you get to keep 100% of the income.
More From GOBankingRates