Learn How to Turn Your Side Hustle into a Cash Cow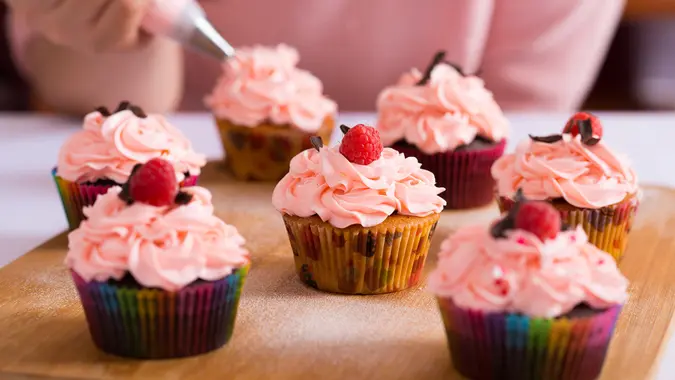 Dragon Images / Shutterstock.com
Doing what you love and making money for it is the ultimate dream for many. And with the advent of the "gig economy," more and more people are finding ways to turn their natural talent into cold hard cash.
Keep reading to see how one savvy businesswoman transformed her side hustle into a lucrative business.
Click to read about how you can maintain your sanity when you work two jobs — and why you should give it a try.
"You never forget your first. And, it's true — I'll never forget my first side hustle," said Nicole Lapin. "I used to be in the kitchen regularly baking sweet cupcakes for myself. Eventually, friends, neighbors and everyone I knew wanted a taste."
Lapin's baking prowess earned her a rather sweet reputation amongst her peers, and suddenly an idea started baking in her head.
"I started to sell them … $20 for a dozen," she said. "That's when it hit me. Is this a hobby or could this be a jobby?"
Lapin decided to test herself by asking five important questions:
Is this hobby a career for other people?
If yes, will I earn enough money to maintain my current lifestyle?
Do I have to go into debt to turn this hobby into a career?
Can I do the less exciting parts of the job like bookkeeping, sourcing and janitorial work every day?
Can I focus on the hobby without getting distracted by other hobbies?
Make Your Money Work Better for You
"I failed that test," she said, laughing. "I didn't want to do accounting or sweep the floors, I just wanted to lick the bowl [of cupcake batter] … and you can't make money from that."
But if you can answer "yes" to all five of those questions — you might have an actual business on your hands. Remember, both Airbnb and Craigslist started out as side hustles too.
Click to through to read about some successful athletes and the surprising side hustles they once had.