5 Side Gigs That Can Make You Rich in Less Than a Year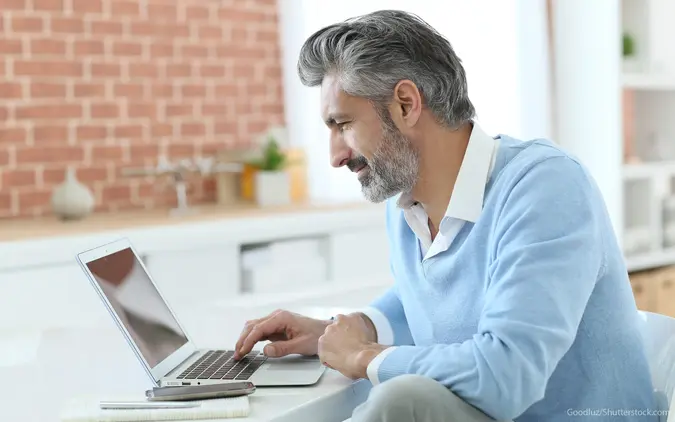 ©Shutterstock.com
Taking a side gig is great for many reasons: It can provide a financial cushion for rainy days or help you pursue a hobby, or it might lead to translating said hobby into a full-time job.
But can it make you rich? Of course, being rich is a subjective matter and it can mean different things to different people: being able to travel, being able to live comfortably or being able to grow savings, for instance.
But which side gigs enable you to achieve this in less than a year?
GOBankingRates spoke to a few experts to uncover which side hustles can provide this financial ease in a short timeframe.
AI Consultant
Every six months, Fiverr releases a list of the freelance services that businesses are most in need of, based on search trends on the Fiverr marketplace.
One of these is an AI consultant, according to a Fiverr spokesperson who added that developers charge $1,800 per project.
Make Your Money Work Better for You
An AI consultant on Fiverr might advertise the ability to develop practical AI technologies to address business issues, such as creating a Chatbot for an app. Or the consultant might offer to build a website that can do data analysis and decision-making, the spokesperson said.
AI Artist
Along the same lines, freelance AI artists also can make a lot of money, fast.
They can create images for video games, creative directors, website developers and book authors, the Fiverr spokesperson explained.
Depending on the skills and the project level, this ranges from $30 to $1,000 per order, the spokesperson added.
Pet Sitting
According to Rover.com, you can make up to $1,000 a month by pet sitting in your own home, said money and budgeting expert Andrea Woroch.
"What I love about pet sitting is that it's rather easy to do," she said. "Just create a profile on the site and set your own schedule, showing when you're available on nights and weekends to pet sit."
Make Your Money Work Better for You
If you work from home or are a stay-at-home mom, she added, this is something you can do during the week, too.
"Pets just need a little affection, some activity and food and water and you don't have to put in a demanding amount of effort to make money," Woroch said. "In fact, this is something you can do in addition to other side hustles to rake in more cash."
Creating Content on YouTube
One side gig that has the potential to make someone rich in a short time frame is creating content on YouTube, said Tom Blake, founder of This Online World.
Very few platforms have the potential for content to go viral, but YouTube is one of these platforms. As a new content creator, all it takes is one semi-viral video for your channel to transform from an unmonetized side hobby into an income-generating asset, Blake said.
"Personally, my eighth YouTube video for my personal finance channel went semi-viral and now has over 600,000 views," he said. "This was the video that helped my channel become monetized in about six months, turning it into an income source that now makes about $1,500 to $2,000 per month. This income now covers most of my monthly expenses and has helped me build wealth much faster as a result."
Make Your Money Work Better for You
Blake explained that by creating content about current events or popular trends, new YouTube channels have the potential to achieve quick growth; and, once you surpass 1,000 subscribers and 4,000 hours of watch time, your channel begins earning advertisement income.
"YouTube isn't an expensive side gig to start either," he said. "A simple USB microphone off of Amazon and your smartphone camera is a solid enough starting point to begin testing your ideas. The same premise applies to content creation on platforms like TikTok and Instagram. The viral potential of these social networks is immense, so stars can be born seemingly overnight with a bit of luck and consistent content creation."
Etsy Seller
Etsy is a massive marketplace that's a popular place to sell anything handmade, vintage or DIY. You also can sell digital products such as printables or digital artwork on Etsy, which is one of the best outlets for creative hustlers to sell their creations, according to Blake.
"One massive advantage of Etsy is that it's free to start your own shop," he said. "You pay 20 cents per item you list on your shop for sale, so it's a very low-risk side hustle. As a seller, you have access to Etsy's audience of millions of annual customers, and you can focus on creating products and selling without having to worry about tech support and managing your own website."
Make Your Money Work Better for You
Blake added that Etsy stores that get positive reviews from customers can steadily rank higher in search results over time, which means that a shop has the potential to grow from a humble side hustle into a full-time business, so the income potential is immense.
More From GOBankingRates