5 Things Only the Rich Can Afford to Rent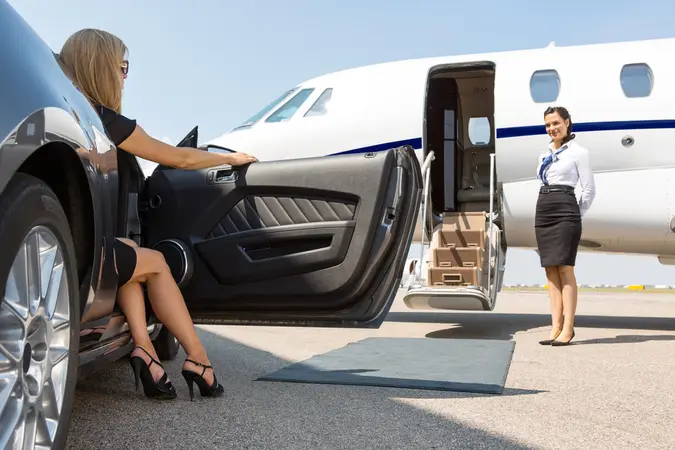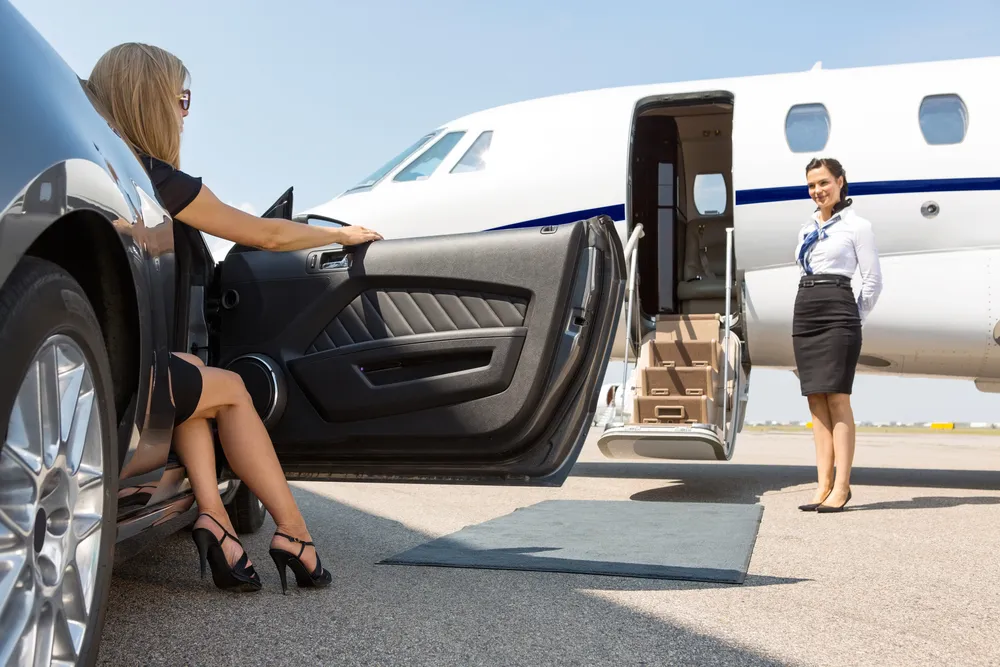 In America, it pays to be rich. The wealthiest people in the country can buy pretty much whatever they want, but some choose not to. Instead, they opt to rent items members of the middle class have a hard time affording. Unlike many of us mere mortals who earn modest incomes with our regular jobs, the rich can rent, charter and lease things that are beyond the average person's wildest dreams.
From private jets to celebrities, here are some ridiculously expensive things only rich people can afford to rent.
1. Private Jets
Some people use budget-friendly airlines such as Southwest or JetBlue to go on trips, but the rich can afford to enjoy more luxurious digs by flying private. These chartered jets give them more flexibility when traveling, offering complete control over their schedules, and — unsurprisingly — come with a staggering price tag.
Pentastar Aviation's private jet charter rates can range from $1,400 to $8,500 per hour, depending on the type of jet, the number of miles traveled and the number of passengers. That price can increase substantially, however; a round-trip flight from JFK Airport to Miami International Airport will cost you $34,000 in a mid-size aircraft, for example. Or say you want to travel from New York City to Paris on one of Pentastar's heavy jets for a three-day trip — that rate jumps to a whopping $115,000.
Read: 7 Reasons Rich People Are Psychopaths
2. Yachts
As demonstrated through various movies and music videos, a yacht is a status symbol for the extremely wealthy. And although renting a yacht for a day instead of owning one for a lifetime is cheaper, it still costs big bucks.
Make Your Money Work Better for You
The majority of yachts from Carefree Yacht Charters, for example, cost $10,000 to $50,000 per week; its luxury yachts start around $30,000. These hefty prices come with some luxurious perks, though. Chartering a high-end luxury yacht includes fuel, meals, a bar and more.
According to Yachting magazine, Beyoncé and Jay Z chartered a 180-foot yacht called the Benetti Altitude for a weekly base rate of at least $225,000. The boat included a helipad, hot tub, gymnasium and more.
3. Homes
Many of the world's elite might choose to rent their homes instead of buying them for a variety of reasons. Sometimes renting fits their globetrotting lifestyles better than owning a house. Or, perhaps the rich and famous are more like us than we thought — they don't want to deal with the costs and responsibilities that come with homeownership.
Here are six celebrities who opted to rent their homes and paid thousands (or millions) of dollars to do so:
Justin Bieber: Forbes reported in December the "Baby" singer is renting a six-bedroom, 6.5-bathroom estate in Beverly Hills for nearly $60,000 a month.
Rihanna: Forbes also reported that Rihanna is renting a penthouse in New York City for $39,000 a month. According to Curbed, the singer is also renting a seven-bedroom, nine-bathroom house above the Sunset Strip in California for an unknown price.
Brad Pitt and Angelina Jolie: According to Zillow, "Brangelina" rented a 22,000-square-foot Tudor-style house in Long Island for an outstanding $60 million.
Beyoncé and Jay Z: TMZ reported early this year that the "Drunk in Love" couple is renting a 16,000-square-foot home with seven bedrooms and nine bathrooms for $150,000 a month in Los Angeles.
Make Your Money Work Better for You
4. Jewelry
For movie stars, Oscars night is as much about fashion as it is about recognition of the year's best films. But some don't actually own the blinding bling that you see them wearing on the red carpet.
According to Forbes, the annual announcement of the Oscar nominations creates a frenzy of back-and-forth activity in which stars seek out exclusive jewelers to loan them pieces to wear during the awards ceremony. For example, legendary jeweler Harry Winston provided the 40-carat diamond Winston Princess Necklace Gwyneth Paltrow wore on the night she won best actress for "Shakespeare in Love."
But rich people don't have to win an Oscar to get in on the action. Rental services such as Haute Vault will loan high-end jewelry to those who can afford the tab. After qualifying for membership, Haute Vault members can potentially rent pieces up to $150,000 by paying an annual membership fee. So, a $19,800 18-karat white gold and white diamond Sophia necklace can be rented for $792 a week or $2,852 a month, reports the Los Angeles Times. As for a men's Audemars Piguet Royal Oak Off Shore watch that retails for $23,130? That costs members $2,160 a month or $600 a week.
Related: How to Look Wealthy Without Spending a Fortune
5. Celebrities
Celebrities can rent expensive things, but the mega-rich can actually rent celebrities. In a 2013 Slate article, Katy Waldman wrote about how the rich sometimes rent themselves out to the super rich — and this can sometimes hurt a celebrity's reputation. The most famous of these "rentals" landed Jennifer Lopez in hot water when she was reportedly paid at least $1 million to sing to the controversial Turkmenistan president, Gurbanguly Berdimuhamedow.
Here's a rundown of how much money some celebrities go for, according to Slate:
The Eagles: $6 million for a private concert.
Usher: $1 million for a private concert.
Charlie Sheen: $250,000 to appear at an event.
The Kardashians: $30,000 to mingle at an event.
Make Your Money Work Better for You
Read: Which Credit Cards Do Oprah, Warren Buffett and Kim Kardashian Use?
For many people, ownership is proof that you've made it, but so is renting nowadays. Jets, yachts, homes, jewelry, celebrities — renting is much sweeter for the rich.