How to Look Wealthy Without Spending a Fortune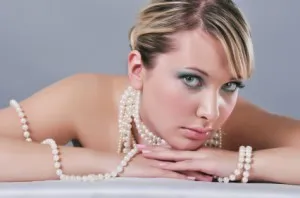 First impressions speak volumes, which is why everyone wants to project a nice image. However, that doesn't mean you need to spend a fortune to look like you have a fortune. When people dream about wealth, they often think of the nice things they can buy. Usually these are luxuries that project wealth, things like nice homes, cars, clothing and jewelry. Here's how you can look the part without breaking the bank.
You Don't Need a Mansion to Appear Wealthy
But you do need to take care of what you have. A nice house with a well landscaped yard and some nice interior decorating speaks volumes about the owner. Good taste often gives the impression of success and wealth.
Spend time taking care of your home, both inside and out, and you will project success. When decorating, seek going out of business sales, discontinued furniture lines, factory seconds or gently used second hand furniture.
Make Your Money Work for You
You can often save over 50 percent on your furniture if you use these methods when you shop. Look for decorating or landscaping ideas online or in magazines instead of hiring a professional.
Want a Flashy Ride for Under $10,000?
Think old, not new. You can't buy a new car that screams success for less than $20,000, or more likely $30,000. But you can find a classic car for under 10 grand. Don't believe me? Finish reading this article then go over to Craigslist and search for old Corvettes, Mustangs, Camaros and other classic cars.
My personal favorite in this list is the C3 Corvette, which was produced from '68 to '82. You can routinely find these vehicles in nice condition for around $6,000 and up (nice condition, not show quality).
Of course, you could also spend $30,000 on a numbers matching, all original show car, but we're going for the image (and fun!) here. These cars are fun to drive, project the image you are looking for, and surprisingly, often aren't that expensive to insure.
Make Your Money Work for You
It's All About the Clothes
They say the clothes make the man, and while I don't believe that to be completely true, there is a lot of credence to that saying. Clothes make an important first impression, but that doesn't mean you need to spend a fortune buying expensive designer clothes. You can build a professional wardrobe on a budget by purchasing high quality, classic designs that never go out of style.
Try to buy when the season changes and items go on clearance. You can also shop the outlet stores, clothing wholesalers and liquidators, shop online and from stores that sell factory seconds and end of run clothing. You don't need to spend a fortune to buy quality.
Add the Bling Without the Zing!
If you are someone who likes to wear jewelry then consider buying costume jewelry or replica jewels, especially if it is a piece you only want to wear a few times per year. Well made costume jewelry can be difficult to spot under normal conditions (just watch out for the fake gold that can turn your skin green!).
Make Your Money Work for You
Why spend hundreds (or even thousands) of dollars on a piece of jewelry that you will only wear once or twice per year, especially if no one can tell whether or not it is real or fake at just a glance? It just doesn't make sense.
Your image is important, but it isn't worth going into debt to project a lifestyle you can't maintain. Have fun and be creative with your resources and you can often project an image of success and wealth without incurring debt.