'Future Rich' Host Barbara Ginty: The Best Ways To Build Wealth Are 'Boring'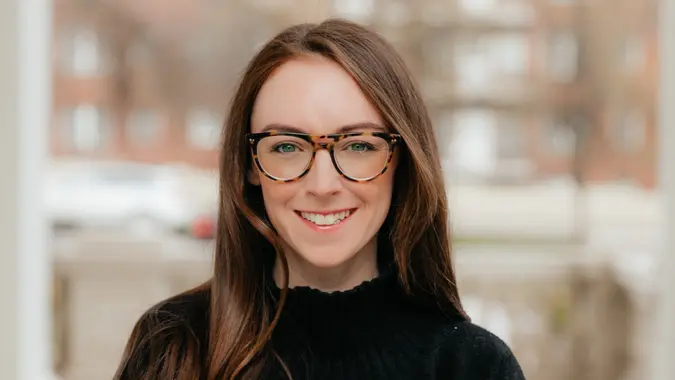 Sarah Jane Zenger / Sarah Jane Zenger
Barbara Ginty is the host of the "Future Rich" podcast and a certified financial planner. She began her career on Wall Street working for Bloomberg and Credit Suisse, and she brings this expertise to her clients and podcast listeners.
Recognized by GOBankingRates as a Top Money Expert and Readers' Choice Favorite, here she shares the best ways to build wealth, fight inflation and how to avoid financial mistakes.
What's the one piece of money advice you wish everyone would follow and why?
That everyone is capable of building wealth but it is best done by utilizing boring strategies and is not meant to be exciting!
What's the most important thing to do to build wealth?
Be intentional about your spending to make sure your money is actually helping you meet your financial goals. Automating your savings is an easy trick to help you stay on track!
Make Your Money Work Better for You
What's your best tip for fighting inflation?
Review your budget and see where you can make small adjustments to save money and make sure your emergency fund is in a high-yield savings account to help you make money. One benefit of inflation is it has caused interest rates to go up so now we have decent rates on high-yield savings accounts!
What's the biggest mistake people make when it comes to money and what should they do instead?
Overspend on housing whether that is rent or a mortgage. Before you sign for an apartment or buy a house make sure you can actually afford it and the expenses that come with it (houses are expensive). When it comes to buying a house don't forget insurance, taxes, and a monthly contribution to an emergency fund for those unexpected home repairs. Spending too much on housing can detract from your other financial goals!
Make Your Money Work Better for You
More From GOBankingRates
Jaime Catmull contributed to the reporting for this article.