Buy, Borrow, Die Strategy: What Is It and How You Can Use It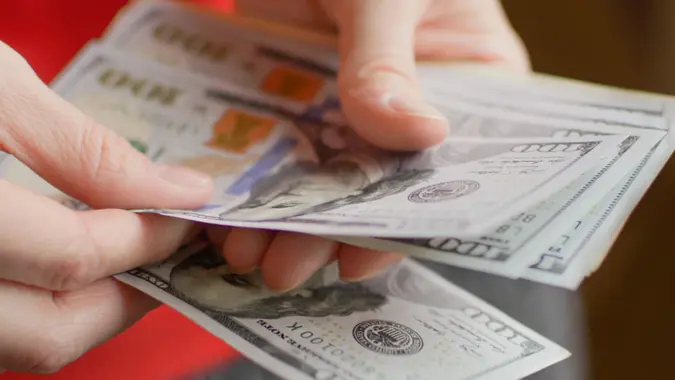 If it looks to you as if the rich just get richer, you're not wrong. Wealth begets more wealth due to preferential tax treatment for income like capital gains and dividends. Investments play a major role, but there are other strategies the rich use to protect their wealth. Buy, borrow, die is just one strategy the rich use to reduce or eliminate tax obligation. And it's completely legal.
Where Did Buy, Borrow, Die Come From?
"Buy, Borrow, Die" is a phrase that Professor Ed McCaffery came up with in the early 1990s to explain how the rich stay rich and gain even more wealth. The phrase and strategy started gaining popularity again recently as both a way to gain attention for tax inequality and as a legitimate strategy for reducing people's tax burden.
During the 2016 election, McCaffery started the People's Tax Page, which works to help make tax policy understandable for everyone. McCaffery believes that since tax policies which support the wealthy are not going anywhere, there should at least be equal access to tax policy education. 
What Is the Buy, Borrow, Die Strategy?
Here's what you need to know about each element of the buy, borrow, die strategy.
Make Your Money Work Better for You
Buy
Once someone has saved enough wealth, they can buy  appreciating assets, like stocks, real estate and collectibles. The goal is to buy enough appreciating assets to not have to work for income and never sell them. 
At 3% growth per year, which is expected in broadly invested assets, an individual would need to have $2 million invested to yield $60,000 per year, which is the median American household income.
Borrow
Once these assets are purchased, don't sell them. Even though the income from selling them would be taxed at the lower capital gains rate, the point is to not be taxed at all. This is done by borrowing money from a creditor or lender to use instead of work income for things like living expenses, luxuries or anything else. 
Creditors favor the wealthy as well. As long as the wealth continues to grow, it can continue to be borrowed against. A securities backed line of credit will allow someone to borrow 50-95% of the value of their collateral. This is how many of the wealthiest people in the United States pay such low income tax rates.
Die
This doesn't just benefit people who are wealthy now, but their heirs. When assets are passed on, they are received on a stepped up basis. This means that if the heir chooses to sell the asset, the capital gains tax is only on the difference in value between when they received it and when the sale occurred. 
Make Your Money Work Better for You
If they don't sell the asset, the heirs can continue using the buy, borrow, die strategy to avoid taxes and grow their wealth, creating generational wealth.
Why Does Buy, Borrow, Die Work?
Buy, borrow, die works because the people using it are borrowing more slowly or at the same rate that their wealth grows. This is how some of the wealthiest people in the world have effective tax rates less than the typical American household. Some even pay a lower  effective tax rate than those under the poverty line.
Debt is not taxed. When people borrow against vast amounts of valuable assets, they don't pay tax, because the tax code does not count debt as income. 
It doesn't work for everyone, though. The biggest obstacle to everyone using the buy, borrow, die strategy is that you need to have a large amount of wealth to start with. 
Make Your Money Work Better for You
The key to the buy, borrow, die strategy is to have significantly more wealth than is being spent and having that wealth compound.
Other Ways to Reduce Tax Burden
For people who aren't ultra-wealthy, there are many other ways to reduce tax debt. The most commonly known are retirement accounts like IRAs and 401(k)s and real estate investment. If you don't already have one, you can also start a health savings account. If you have a side hustle, you can deduct expenses from that as well. They don't eliminate taxes, but these practices can still help save money.
Takeaway 

Buy, borrow, die is a legal strategy to avoid paying taxes on appreciating assets, which can then be passed on to children or other heirs to build generational wealth.
Our in-house research team and on-site financial experts work together to create content that's accurate, impartial, and up to date. We fact-check every single statistic, quote and fact using trusted primary resources to make sure the information we provide is correct. You can learn more about GOBankingRates' processes and standards in our editorial policy.
Make Your Money Work Better for You