3 Ways to Create Generational Wealth With 'Old Money' Thinking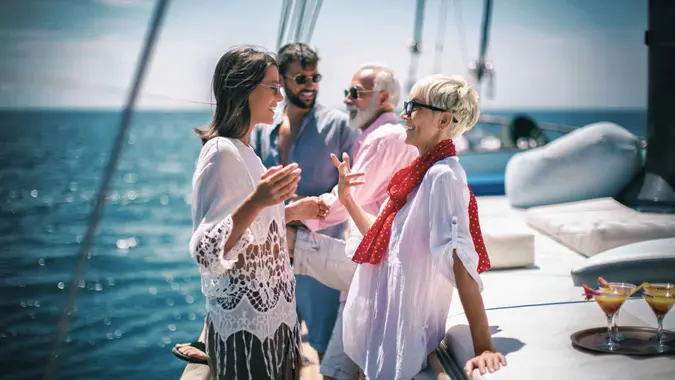 Aja Koska / Getty Images/iStockphoto
There is something to be said for a wealth that spans generations. Old money families behave differently — operating under a unique set of values and mindsets. Understanding these elite behaviors can provide insight into securing long-lasting money and fortune. 
Here are some ways to help you create your generational wealth using 'old money' thinking. 
1. Long-term thinking and stability
Old money doesn't chase after quick wins — they take the longer, safer approach. There's a misconception that these families place a high emphasis on luxury, but they prioritize money management over all else. Prudent stewardship helps them sustain multi-generational wealth as their decisions revolve around building an enduring legacy.
2. Emphasis on education
Furthering one's education is considered more than a status symbol for elite families — and this starts from a young age. For example, they emphasize developing critical thinking skills over purchasing lavish toys for their kids. This also ensures old money maintains the dominant social position, transferring the cultural capital to the next generation. 
Another way they value education is by sending their children to private schools early so they can have the best opportunity to attend Ivy League colleges and universities. Old money families believe investing in their kids' future will help broaden their experiences and create a wealth of new networks for them. They understand the long-term value of building strong relationships and connections.
Make Your Money Work Better for You
3. Social responsibility
Elite families also prioritize supporting causes — often donating discreetly through annual family foundations and donor-advised funds. Their philanthropy is partly fueled by tax deductions and creating a long-lasting legacy beyond material possessions. They often support education, healthcare, the arts, and environmental causes. In this way, they express their commitment towards leadership and social responsibilities — without the need to be in the limelight.
More From GOBankingRates