How to Give Back, Save Money and Grow Wealth the Dave Ramsey Way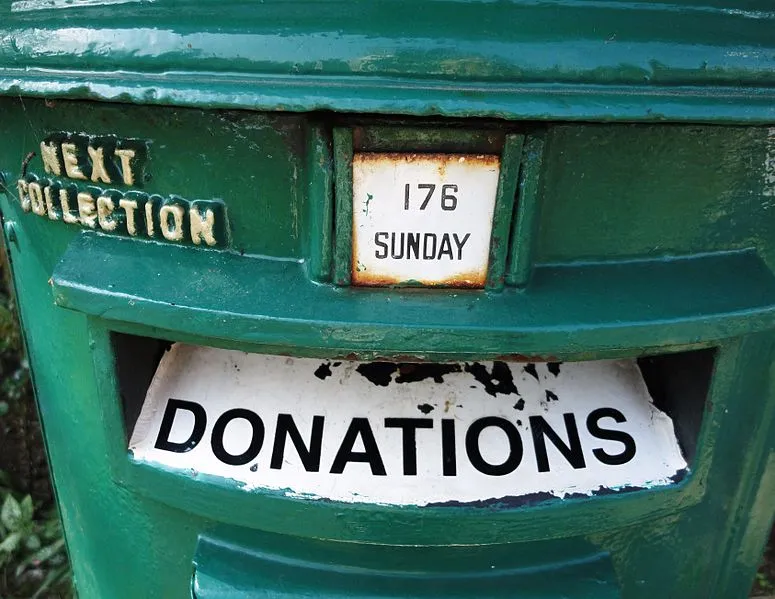 I'm all for giving those in need a bit of support, which is why Dave Ramsey's final baby step, building wealth and giving back, is a stage I excitedly await. For those who are unfamiliar with the baby step program devised by Ramsey, the ultimate goal of being able to give away your money may appear counter-intuitive to growing wealth — after all, the whole reason some get into such overwhelming levels of debt is often due to their willingness to open their wallets too often.
However, perspectives can change upon reaching the final baby step. When taking a step back to reassess your new financial circumstances, everything that was once holding you back — credit card balances, student loan repayments, the mortgage — have all dissolved and without the goal of giving back to the communities you support, you'll simply be hoarding your wealth. And while you can take your money to the grave, what good will it do you there?
Make Your Money Work Better for You
The Importance of Giving Back
Unlike the previous steps in the Dave Ramsey Baby Step program, which focus on crunching hard numbers, budgeting and watching your debt count drop inch-by-inch, the seventh baby step of growing wealth and giving back shifts its focus the latter. MyMoneyMakeover.com's "Seven is Heaven" forum determined that the typical time frame allotted reach this step is about seven years (of course, your efforts can occupy a shorter or longer timeline).
In addition to swearing off credit cards and maintaining the level of savings you've squirreled away thus far, the final phase of Ramsey's debt-free program is all about changing your attitude about money.
It's no longer a matter of giving your money away, but in many ways, establishing your life's legacy. This goes beyond your financial contributions to charity or how much you have locked away in a savings account in that it can alter your personal relationships.
Make Your Money Work Better for You
As you make this vital transition into a giver, it's still important to keep a pulse on other facets of your finances that you've worked so hard to accomplish. Seven is Heaven contributor, UnityGrapevine, shares, "We are cash-flowing the kids to private school, making major contributions to the 401(k) and Roth IRA, and making bigger donations."
But balancing the concept of giving back with other financial goals, such as securing your family's financial future, tracking retirement investments and padding your savings fund, can be challenging — especially for those who have earned a new sense of financial freedom.
How to Give Back without Emptying Your Savings Account
Learning how to juggle seemingly competing concepts such as giving back and building wealth requires a bit of guidance and determination to stay on track. Here are a few tips that Dave Ramsey recommends to ensure that you're accomplishing all corners of the final baby step:
Tithing: If you practice tithing, it's typically recommended that you devote 10 percent of your income to your place of worship. This establishes a set amount you can expect to come out of your bank account; it's relatively small and consistent each year, making it easier to track how much you're giving back.
Take the tax deduction: While some question whether it's morally wrong to claim a tax deduction for your donation, Dave Ramsey points out that "being good managers of our money" is part of the process. So go ahead and act like a good manager of your finances by deducting what you rightfully can.
Other ways to give back: Giving back can extend beyond tithing; it can be helping family and friends in financial need, too. For example, a My Money Makeover forum member shared that a friend was diagnosed with Leukemia and could face financial challenges with future medical bills. "They have had a lot of expenses since they had the twins," says the forum member. "I know they had money stress before all this and I can only imagine it will get worse. I know we are in a position to help them if they needed it."
Make Your Money Work Better for You
Understanding how to give back the right way is all it takes to keep your savings account and debt-free life in tact for the long term.
Sign up for my newsletter and check back for the next installment of the Breaking Up with Debt.
(Photo courtesy of BazzaDaRambler via Wiki Commons)