Dave Ramsey: Can You Build Wealth Making Only $35K a Year?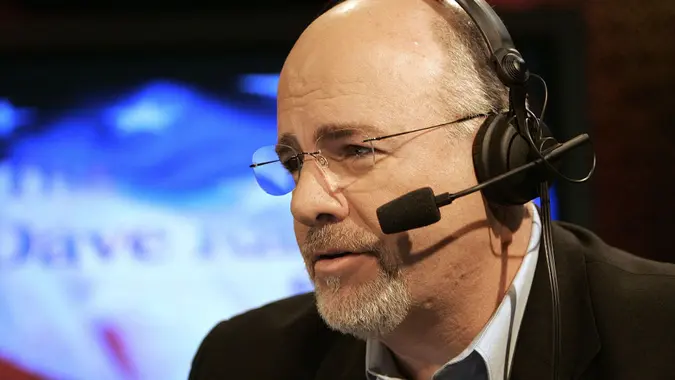 ©iStock.com
Can you still be successful if you earn only $35,000 a year? In a new clip from The Ramsey Show, Joseph calls in to ask money expert Dave Ramsey whether you can lead a successful life if you only bring in $35,000 annually. 
Ramsey Solutions' coach Ken Coleman said earning $35,000 annually does limit the speed and rate at which you can stack and save money. Theoretically, however, Coleman said you can be successful and build wealth. 
Does Dave agree? Can you build wealth making only $35,000 a year?
Three Possible Outcomes
According to Ramsey, the framing of this question means there are two possible outcomes. The first is you don't make a lot of money, but do something that fulfills you. You're successful but struggle financially. In the second outcome, you make a lot of money doing something you hate but you don't struggle financially. 
There is also a third outcome: You do something you love that benefits humanity and make a lot of money.
"Why do you have to make less to be satisfied?" Ramsey asked. "Why do you need to make less for it to have meaning?"
The answer to this question is you don't.
'You Should Have Progress'
Let's say you do make $35,000 a year. This is all you ever make and you never get a raise. The bottom line, Ramsey said, is you should get a raise and have some progressive realization.
Progressive realization means having progress within your career path. "You should get better at what you're doing and make more money, at least in your chosen field," Ramsey said. 
Make Your Money Work Better for You
Tips on Asking For a Raise
If you want a raise, how should you ask for it? Follow Coleman's tips outlined on Ramsey Solutions.
Ask for more responsibility. When framing this request, the post on Ramsey Solutions recommends asking for more responsibility so you are able to create more value for the business.
Ask for feedback. Where can you improve upon? Which areas of the business need your help? What should you be doing in your downtime to better grow in your role?
Create a growth plan. Write down specific action items you can begin working on and the logistics of how and when you can put these changes into practice. 
Follow through with the plan. Keep a running list of goals you want to hit and continue bringing your A-game when focusing on your daily responsibilities. 
Be patient. The goals you want to reach won't be accomplished overnight. It will take time to reach them and that's OK! According to the post on Ramsey Solutions, those who put a growth plan into action and deliver on what they agreed to in a healthy work environment will be able to get a raise.
More From GOBankingRates