Dave Ramsey's 5 Main Tips on Building Generational Wealth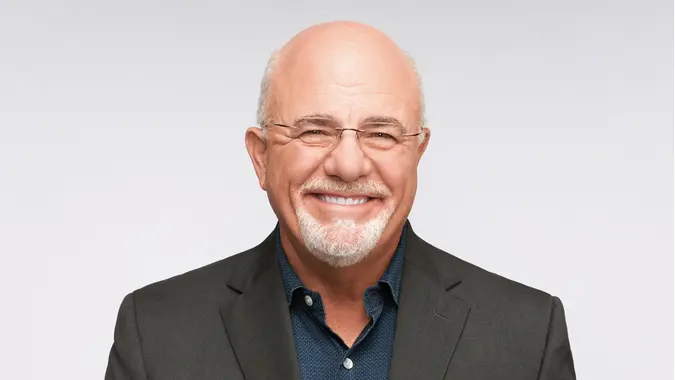 ©Dave Ramsey
Passing down wealth to your kids or other heirs can make a world of difference in their lives. This type of wealth is called generational wealth, and it's become a trending topic as baby boomers age. According to the New York Times, boomers possess half of the country's $140 trillion in wealth, with $78.3 trillion in assets.
If you've already built generational wealth and have significant assets to pass down, you probably made smart moves along the way. But what can you do if you haven't built generational wealth yet and want to? 
Here's what famed finance expert Dave Ramsey recommends via his site, Ramsey Solutions. 
Get Out of Debt and Bulk Up Your Emergency Fund 
The first step to building generational wealth, according to Ramsey, is to lay a firm foundation on which to build it. In order to do this, you need to get out of debt (debt associated with your mortgage is OK, but that's it). You also need to have an emergency fund with at least three to six months of funds in it. 
"Like building a house on a pile of sand, trying to build wealth with debt payments or a lack of savings is a VIP invitation for disaster," reads a recent post on Ramsey Solutions. "When the storms of life come (and they will come), having no debt and an emergency fund in place will keep you from having to start over again and again."
Make Your Money Work Better for You
Pay Off Your Mortgage Sooner Than Later  
Millions of Americans owe on their mortgages, and while mortgage debt isn't "bad" debt, it's still debt and it can weigh down you — and your heirs. Plus, think of all you could do with that money you pour into your home loan every month? 
"The average monthly mortgage payment is more than $1,600," the blog post reads. "Imagine being able to save and invest your entire mortgage payment into your retirement accounts every month or using that money to start investing in real estate." 
If possible, avoid taking steps like refinancing your mortgage and focus instead on paying your home loan off entirely. This will help you accumulate not only generational wealth, but wealth to adequately cover you in retirement. Additionally, a fully paid off home will be the best gift for your kids.  
Invest 15% of Your Income for Retirement
Regardless of whether you're looking to build generational wealth, investing in your retirement is an absolute must. Ramsey is of the popular opinion (in the finance world) that you should put a lot of money toward retirement investments. He recommends 15% of your current gross income.
"Invest 15% of your gross income in good growth stock mutual funds inside tax-advantaged retirement accounts like your 401(k) and Roth IRA," the Ramsey Solutions blog post reads. "When you do that for 20 to 30 years, you'll have enough wealth to live comfortably in retirement and pass it on to the next generation."
If you're not sure where to begin here, definitely talk with a financial advisor. They can help you make the right decisions for you and your family. 
Make Your Money Work Better for You
Talk to Your Kids About Money — Teach Them, Too 
Most financial experts, including Ramsey, emphasize the importance of teaching your kids about money. This is critical if you intend to pass down any assets to them.  
"Remember that generational wealth isn't just the money and stuff you leave behind for your kids," the Ramsey Solutions blog reads. "It's also about the knowledge, wisdom and skills you pass down to them too. You can teach them by talking about money in everyday conversations, sharing where you've messed up, and modeling wise behavior with money."
Write a Will and Make an Estate Plan 
It's one thing to build generational wealth; it's another to put it into action. When building generational wealth, be sure to simultaneously take the steps to effectively pass your assets down to your heirs. You should focus on doing this as early as possible.
Everyone over the age of 18 needs a will. And when we say "everyone," we mean everyone. It doesn't matter if you're married or single. It doesn't matter if you have kids or a bunch of cats running around the house. You need a will.
"Don't put [making a will] off, people," the Ramsey Solutions blog warns. Same goes with setting up an estate plan. If your net worth is $1 million or more, you might want to look into hiring an estate planner to help you get organized and prepared.
"A good estate planner can help folks navigate through more complex estate situations," the Ramsey Solutions blog reads. "They can also show you how to minimize your federal estate tax hit so you're not paying Uncle Sam more than you have to."
Make Your Money Work Better for You
More From GOBankingRates