A Look at the World's Most Exclusive Clubs and Your Cost to Join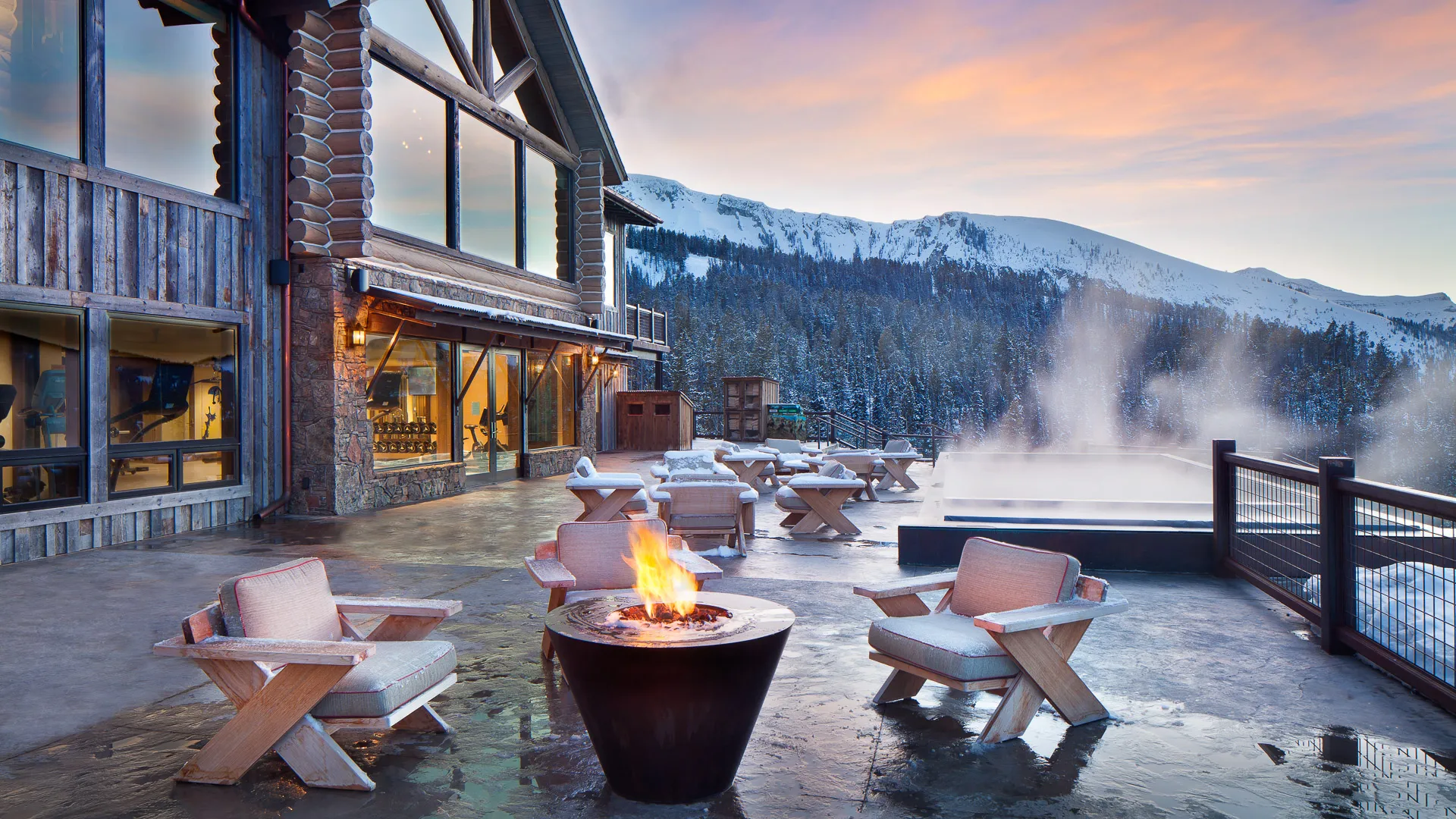 Money might not be able to buy happiness, but it certainly can buy access to elite clubs such as social clubs, golf clubs, ski clubs, gyms and exclusive resorts. These clubs have hefty price tags just to get in the door and annual membership fees that would leave most people wondering where the money is coming from.
But, on top of the world-class service, these clubs let you network with other wealthy and successful individuals — and sometimes that alone is worth the price of entry. Click through to discover some of the most exclusive hot spots and clubs in the world.
Vail Resorts Signature Clubs
Vail Resorts Signature Clubs is a collection of eight clubs in the Vail and Beaver Creek mountains of Colorado. And, these clubs are known to have some of the best ski resorts in the world.
Each club offers a unique blend of skiing, golf, dining and other amenities. The costs vary depending on which resort you want to belong to, with the Vail Mountain Club leading the way with a membership deposit of $275,000 and annual dues of $6,932.
With that in mind, Bachelor Gulch Village's initiation fee of just $35,000 and dues of $5,471 look much more affordable.
Yellowstone Club
The Yellowstone Club offers 13,600 acres of Rocky Mountain countryside with ample skiing, hiking and golfing, along with fine dining, clubhouses and the privacy of limited membership.
There are only 864 residences allowed, with homesteads ranging from 1 acre to 360 acres. All that comes with a hefty price tag: a $300,000 membership deposit and $39,500 in annual dues. According to Business Insider, members include Bill and Melinda Gates, Dan Quayle and Justin Timberlake.
Make Your Money Work Better for You
CORE:
New York City-based CORE: describes itself as "modern, playful, inventive, and above all, welcoming." It provides a network for leaders across a range of industries, including media, fashion, sports, business and technology, and access to number of lifestyle partners, so members can access entertainment, transportation and travel options unavailable to the general public.
The club charges a $50,000 registration fee and $17,000 per-year membership fee, according to Entrepreneur. Famous members are said to include Sir Richard Branson, Google's Eric Schmidt, Richard Dawkins, Roger Goodell, Kenneth Cole and Howard Schultz.
Classic Car Club Manhattan
The world-famous Classic Car Club is geared toward car lovers who want access to a fleet of cars worth six figures — such as a 1964 Lincoln Continental, 2016 Alfa Romeo Giulia Quadrifoglio, 1956 Porsche 550 Spyder and dozens more. Members spend around $14,000 per year for access to this fleet, according to Bloomberg. The Manhattan-based club also has a sister club in London.
If you can't quite afford the full driving membership, you might consider a Clubhouse Membership. The Classic Car Club has a Hudson River terrace club location where you can see some cars, eat, drink and enjoy social events for the small price of $180 per month. Plus, all driving memberships start with Clubhouse memberships, so this is the place to get started if you want in.
Augusta National Golf Club
Home to one of the best golf courses in America, this esteemed club in Augusta, Ga., has around 300 or so members and is known for its exclusivity.
Initiation fees are estimated to be between $25,000 and $50,000, according to the Telegraph. In 2012, Condoleezza Rice and Darla Moore became the first females admitted as members. Other famous members include Warren Buffett, Bill Gates, Roger Goodell and Virginia Rometty.
The Mar-A-Lago Club
The Mar-A-Lago Club is the Palm Beach, Fla., resort owned by Donald Trump. The resort is home to about 20 acres of amenities, including a spa and saloon, tennis courts, beach and pool areas, croquet and even bridge tournaments. The Club has received the Six-Star Diamond Award from the American Academy of Hospitality Sciences — the only private club in the world to do so.
But, entrance isn't cheap. According to CNBC, after Trump became president, the initiation fee jumped to $200,000. Get the inside scoop on more of Trump's properties.
Make Your Money Work Better for You
The Hermitage Club
On 1,400 acres in West Dover, Vt., members of The Hermitage Club have access to a ski lodge with a five-star hotel, complete golf course and a sprawling luxury clubhouse that happens to be one of the largest post-and-beam structures in the U.S.
For a single person, you pay $80,000 to join and $4,750 per year in dues. If you want to include your immediate family, the initiation fee is $85,000 with annual dues doubling to $9,500.
The Groucho Club
Life membership to London's Groucho Club comes in at more than $15,000, plus an additional registration fee. Annual dues are lower, especially if you're under 35 years old or live outside of London. Founded by a group of mostly women publishers in the 1980s, the club hails itself as an alternative to "stuffy gentlemen's clubs".
The club requires members to work in the arts and media or to otherwise fit what it calls its "maverick ethos." You also must be nominated by two members and approved by the club's committee.
Annabel's
The new Annabel's recently underwent a major reconstruction and now features 26,000 square feet of day and night restaurants, bars, a cigar saloon, a nightclub in the basement and a terraced garden on the roof. Demand is so high, in fact, that members of the old Annabel's have been cautioned that unless they apply quickly, they could find themselves left out in the cold when the new building opens in late 2017.
Members over 35 pay over $1,600 to join plus an annual fee in excess of $3,600.
Clubhouse Buenos Aires
The Clubhouse, located in Buenos Aires, offers private dinners, film screenings, rotating art exhibits and pool parties for travelers coming from all over the world. Membership is $750 per year, according to CNN.
The Clubhouse accepts a limited number of members on a monthly basis, requiring an application and interview. Members also have access to reciprocal clubs around the world, including Budapest, Madrid, Hong Kong, New York City, London and Toronto.
Make Your Money Work Better for You
The Houstonian
The Houstonian is one of the most expensive gyms out there, with memberships ranging from $7,500 to $28,000 per year. It has indoor and outdoor tennis courts, padel courts, racquetball courts, an indoor and outdoor track, cycling studios, a heated and cooled outdoor pool, rock climbing wall, steam rooms and whirlpools, plus a library, board room, and catered food. In case you have friends in town or you had a late workout, there's also a hotel on site.
Fisher Island Club
The premier Fisher Island Club in Florida sits just outside of Miami with its own private beach — which is one of the most ridiculously expensive beaches in the world — golf, tennis, spa and marina.
The annual membership for non-property owners requires an initiation fee of $42,800 plus annual dues of $27,306.40 — and that doesn't even include the golf membership. For equity memberships, the initiation fee is $250,000 plus $20,330 of annual dues and a capital reserve contribution of $2,650.
Silencio
Silencio is one of the hottest new clubs in Paris. Founded in 2011 by David Lynch, Silencio is all about creative community. The club includes a gallery, cinema, library, smoking room, blackroom, bars and a stage.
Silencio charges almost $2,000 per year for a La Carte + membership, which gives you unlimited access to the club, including during peak hours. If you want to apply, it's best to know a member, as referral applications are given priority.
Inspirato
Inspirato is a vacation club that takes the risk out of planning your own vacations by taking care of every detail for you. The club manages properties around the world for members only, with on-site concierges to meet your every need.
Destinations in Inspirato's portfolio include beach, mountain, urban and lifestyle sites, as well as "Inspirato Experiences" at major sporting events and international destinations.
Inspirato offers memberships in three tiers, with the top tier having a $30,000 initiation fee, which includes two complimentary trips, and $3,400 annual dues. Plus, you get to book your trips 12 months in advance for maximum availability.
Make Your Money Work Better for You
The Arts Club
The Arts Club in London was founded in 1863 to provide a haven for people interested in the arts, science and literature. Amelie von Wedel curates the rotating art on display, with the permanent collection including work by Tomas Saraceno, John Baldessari and John Stezaker.
Famous members have included Charles Dickens, Auguste Rodin and James McNeill Whistler. Full membership requires an initiation fee in excess of $2,600, plus annual dues of the same amount going forward.
Soho House, Barcelona
Soho House in Barcelona has a rooftop with a pool, bar, fitness area, spa, barber, treatment rooms, indoor pool, 36-seat cinema and themed rooms to host private events for members. The in-house restaurant, Cecconi's Barcelona, serves handmade pasta and other northern Italian dishes.
For an Every House Membership, which gives you access to Soho Houses around the world, you'll have to shell out almost $2,400 annually, plus almost $600 just to join.
Liberty National Golf Course
Liberty National Golf Course, located in New Jersey just across the water from the Statue of Liberty, offers some of the most beautiful views of any professional golf course. In 2017, Liberty National hosted the President's Cup.
Besides golf, executive chef Shaun Lewis oversees several dining options on site for members. According to Forbes, an initiation fee of just $300,000 lets you rub elbows with its elite members, which include Phil Mickelson, Robert Kraft and Eli Manning.
Royal Palm Tennis Club
Founded in 1960, Royal Palm Tennis Club now has 21 courts — 19 of which are clay — and a 9,000-square-foot clubhouse for members to enjoy. The Club hosts tournaments throughout the year and provides private instruction.
You must pay $150 just to apply. If accepted, you pay a $2,000 initiation fee, a refundable $3,200 bond and annual dues of $2,100. Perhaps the most famous member is Mary Jo Fernandez, who was once the fourth-ranked player in the word.
Make Your Money Work Better for You
Tiger 21
Tiger 21 is a private group of over 500 individuals who combined manage $50 billion in personal assets. The group's goal is to connect peers in a wide range of industries and countries to discuss how to continue to grow their wealth and achieve personal goals beyond increasing their net worth.
It requires that you have investable assets in excess of $10 million just to be considered for membership. So if you meet that criteria, the $30,000 annual fee doesn't sound quite so expensive anymore. Famous members include Steven Kaufman and HEI Hotels & Resorts founder Gary Mendell.
YPO
If you're under 45 years old and running the show at your company, YPO might be the exclusive club for you.
To join, you must be a president, chairman of the board, CEO, managing director or managing partner, and your company must meet minimum requirements for the number of employees and sales or net worth. If you're selected to join — and just meeting the requirements doesn't guarantee acceptance — you must pay an initiation fee of $3,375 plus annual dues of the same amount going forward.
For the price, you join a chapter and have access to networking with your peers, as well as chapter, regional and international events put on by the organization for both business and leisure purposes.
Autumn Rose contributed to the reporting for this article.

BEFORE YOU GO
See Today's Best
Banking Offers