What Do These Famous People Carry in Their Wallets?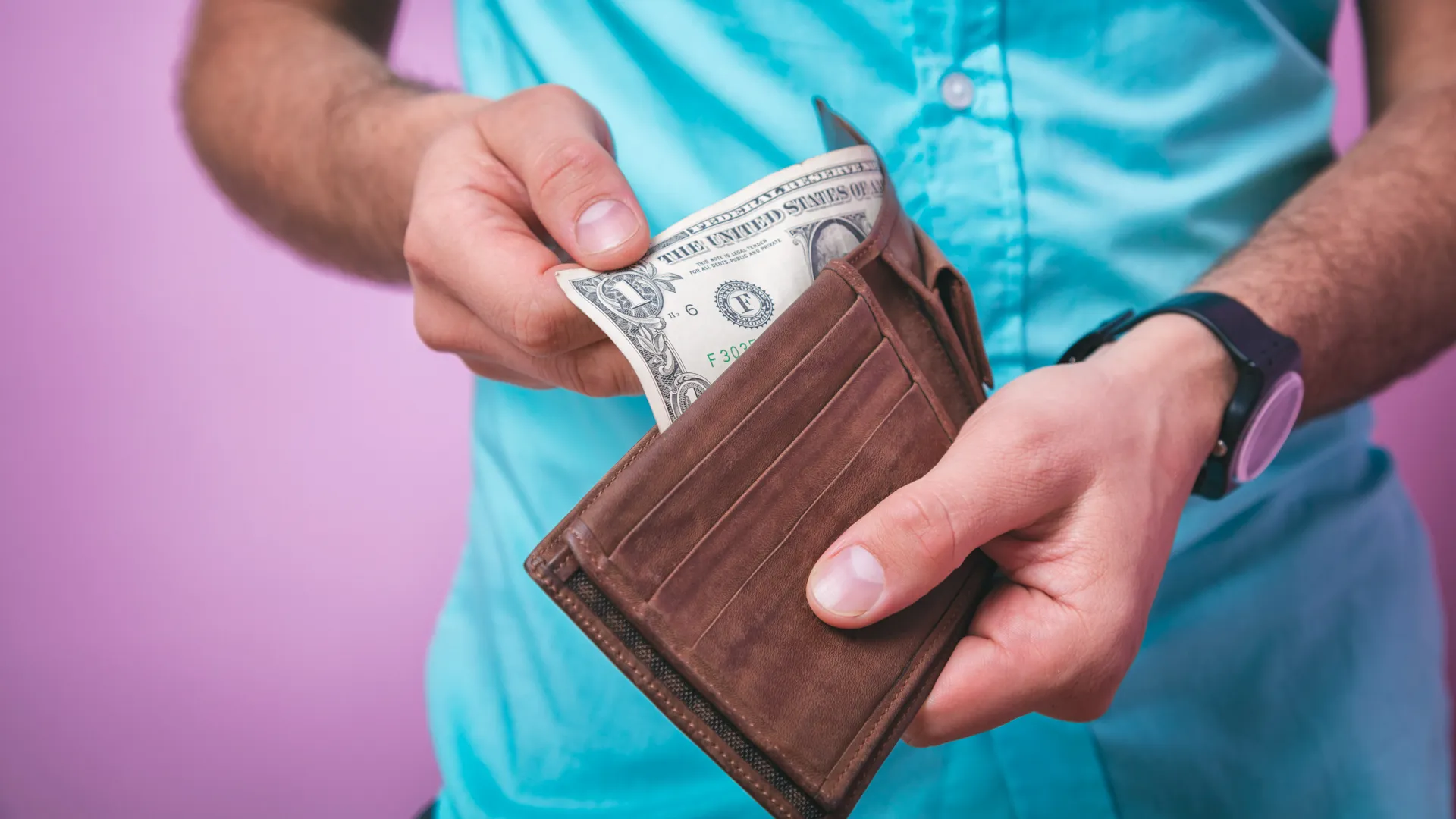 Like anyone, you can learn a lot about a celebrity from the contents of their wallet or handbag. Among the most intimate items they own, these accessories contain must-have essentials to get through a day — or night — away from home.
Items can be telling of a celebrity's lifestyle without saying a word. For example, a bag containing makeup, a change of clothes and Advil might indicate the owner is a younger woman with a propensity for nightlife, while one with kids' snacks, a mini first aid kit and a notebook would likely belong to a mom.
While they often carry pricey designer wallets and bags, the items inside aren't always as lavish as you would expect. After all, it's hard to spend too much on basics like breath mints, hand sanitizer and tissues. However, things like exclusive membership cards and expensive beauty products can quickly set them apart from the average person.
Want to find out how the contents of your wallet or purse compares to a celebrity's? Here's a look at the essentials some of your favorite stars always carry with them on the go.
Last updated: Jan. 25, 2021
Tony Hawk
Iconic professional skateboarder Tony Hawk has serval unique items in his wallet, according to CNBC Select. This includes a Chipotle burrito card, which grants him a free burrito every day for the rest of his life; a Cinepolis Diamond Access card, which gives him free movies; and a Legoland Ambassador card, which gives him unlimited admission to all Legoland Parks for the rest of his life. Hawk likely didn't pay for these celebrity perks, but they certainly save him money.
Kylie Jenner
In 2020, Kylie Jenner uploaded a video to her YouTube channel that offered fans a glimpse inside her black Birkin bag. Some of the products inside included her Kylie Skin hand sanitizer ($7), Kylie Skin sunscreen ($28) and a SKIMS face mask ($8).
Not surprisingly, many commenters viewed the video as a marketing ploy for Jenner and her family's businesses. Regardless, like any good businesswoman, she probably truly does carry many of her own products in her bag.
Make Your Money Work Better for You
Kelly Ripa
When she stopped by the Us Weekly offices in 2020, Kelly Ripa offered a look inside her Want Les Essentials backpack — a gift from "World News Tonight" anchor David Muir. The contents included several inexpensive products, such as cherry Chapstick ($1.39), Biotene dry-mouth spray ($6.39) and Laneige lip gloss ($17). Of course, several pricier items were also inside, including an iPad (est. $329.99) and a Celine wallet (est. $490-$1,600).
Jamie-Lynn Sigler
"The Sopranos" alum opened up her $135 Dagne Dover Carryall bag for Us Weekly in 2020, revealing a myriad of essentials. Some of Jamie-Lynn Sigler's must-haves include Beautycounter Dew Skin Tinted Moisturizer ($45), a Chanel card case (est. $425-$626) and IT Cosmetics Bye Bye Under Eye concealer ($27). She's also a mom to two young sons, so Crayola crayons, diapers and Babyganics wipes were also in the bag.
Adriana Lima
Supermodel Adriana Lima shared the contents of her purse during a visit to the Yahoo offices in 2020, and most of the items were refreshingly low-key. This included Maybelline lipstick in the shade Baddest Beige ($5.99) and a Kindle ($89.99). Lima's bag also contained dental floss, magazines, headphones, a cereal bar and chocolate.
Hannah Brown
Former "Bachelorette" Hannah Brown shared a video on her YouTube channel in 2020, offering fans a glimpse inside her $2,630 Louis Vuitton Onthego MM bag. The standout item was yet another Louis Vuitton bag — the  Bumbag ($1,760) — along with a pair of high heels, a can of LaCroix water, Purell hand sanitizer and Jergens lotion.
More From GOBankingRates