From Investing to Everyday Purchases: 6 Reasons Holding and Paying in Cash Is a Bad Idea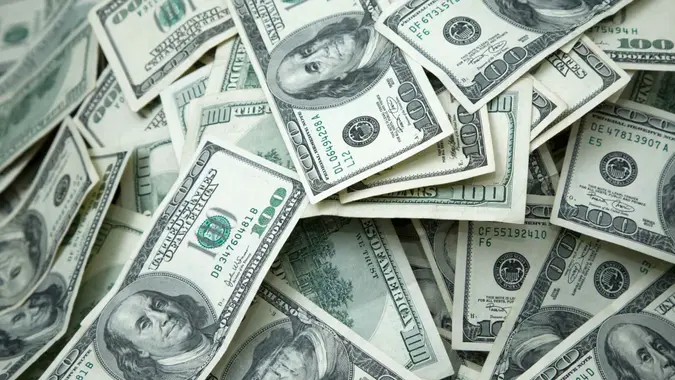 Kativ / Getty Images
The age-old cliché "cash is king," may no longer be true, according to finance experts. Investors who hold too much in cash reserves won't keep pace with inflation, much less make money. But using cash may also be a bad choice — in many cases — for everyday consumers.
Here's why.
Cash Can Easily Be Lost or Stolen
Unlike credit and debit cards, which usually come with fraud liability and an easy way to disable use of your card through the app if it is stolen or misplaced, there are fewer ways to protect cash. You might drop it, lose it, or get shorted at a register if you pay cash and receive change. It can get ruined in the wash. It can also be stolen and quickly spent away.
Cash May Be Inconvenient
In addition to worrying about loss or theft, carrying cash is simply inconvenient because it takes up a lot of space. Nowadays with apps like Apple Pay, Google Pay, or Cash App, you don't even need to carry credit cards — you can make purchases using just your phone.
You'll Lose Out on Credit Card Benefits
When you make a purchase with a credit card, you might enjoy benefits such as extended warranty protection, price protection, insurance protection and more. You won't get any of these perks if you pay cash.
Likewise, if you need to return an item and lost the receipt, stores like Target or Walmart will often issue a refund to your credit and debit card even without the receipt. If you paid cash, you will be stuck with store credit at best.
Make Your Money Work Better for You
You're Leaving Money on the Table Not Using Rewards Credit Cards
The average American could earn as much as $650 in extra money per year using a rewards credit card, based on data from the U.S. Bureau of Labor Statistics (BLS).
Cash Won't Help You Build Credit
Not only do credit cards come with perks, but they also help you establish a credit history, which can lead to lower interest rates on things like mortgages and auto loans. If you rely exclusively on cash for purchases, you're missing out on this important benefit.
Cash Won't Yield High Returns
The most you'll make, even with today's high interest rates, is 6% or 7% with a cash deposit savings account. The average savings account interest rate today sits at 0.42% according to FDIC data reported by Fortune.com.
If you want your money to work harder for you, perhaps to save for a large purchase or build your retirement nest egg, consider other investments — including a 401(k), Roth IRA, ETFs, or stocks.
One Cash Caveat
On the other hand, avoiding cash comes with a huge caveat. If you can't manage credit responsibly and charge only what you can afford to pay when the bill comes due, stick with cash as you learn how to manage money.
Make Your Money Work Better for You
If that's the case, you might even consider Dave Ramsey's envelope budgeting method, wherein you put all your cash in separate envelopes for designated purchases. When that envelope is empty, you can't buy any more in that category until your next paycheck.
More From GOBankingRates