Tom Cruise, Dwanye Johnson and These 8 Others Are the Richest People in Hollywood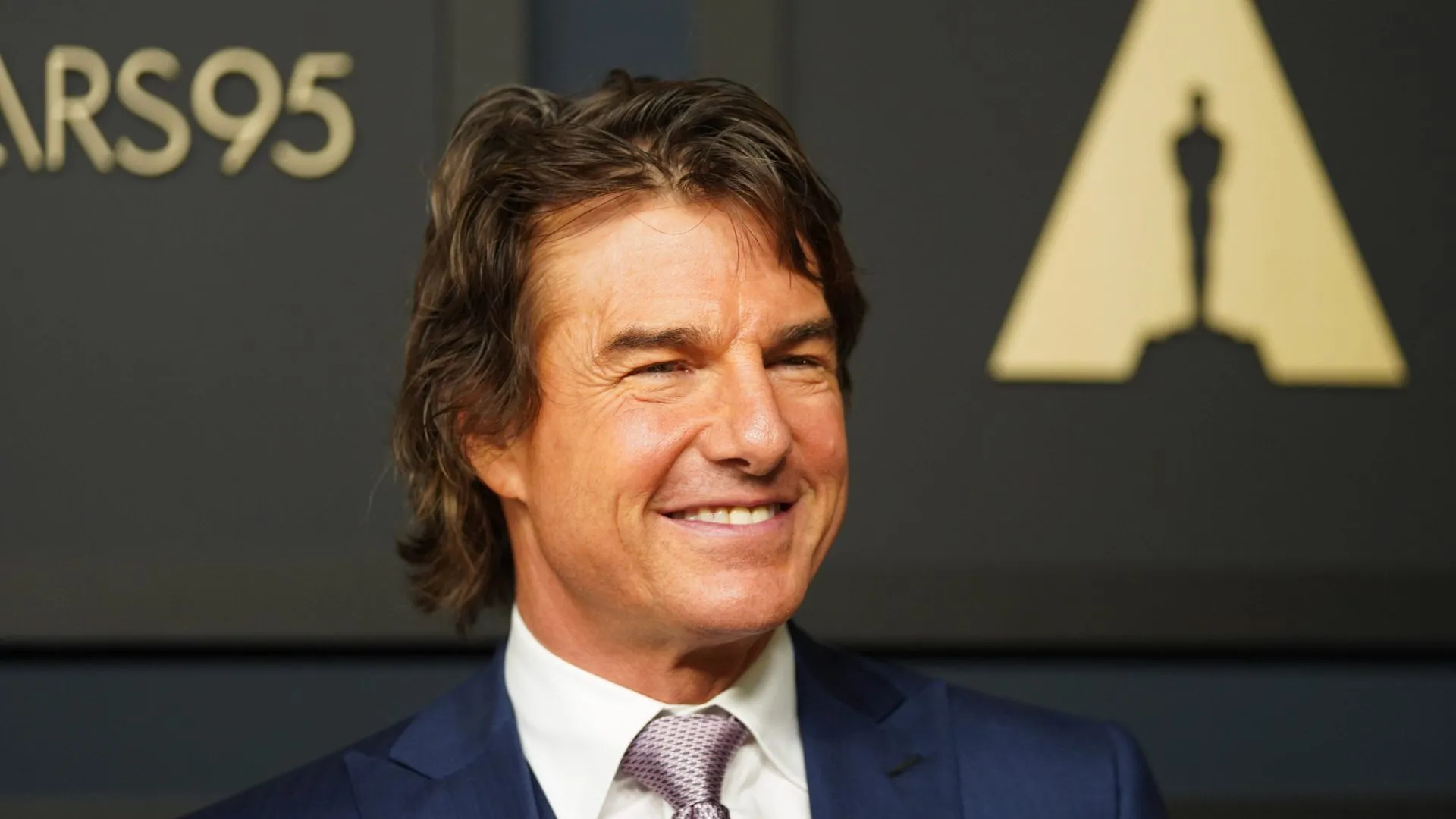 Robert De Niro: $500 Million
Robert De Niro has appeared in some of Hollywood's most legendary movies, including "Raging Bull" and "The Godfather II." He won an Academy Award for each and has been nominated seven times as an actor, with his roles in "Taxi Driver," "The Deer Hunter," "Cape Fear" and "Silver Linings Playbook" among those to have earned him a nomination.
De Niro has made a name for himself outside the theater, too. He is the co-founder of the Tribeca Film Festival, which was started after the 9/11 attacks to boost economic development in lower Manhattan but has expanded to become a vital hub for filmmakers and artists. It was in that same neighborhood that De Niro convinced chef Nobu Matsuhisa to open a restaurant in the early 1990s, with De Niro part of the ownership group. That effort, Nobu New York, spawned the chain of upscale Nobu restaurants, located in some of the world's most glamorous cities. Nobu Hotels followed.
Make Your Money Work Better for You
George Clooney: $500 Million
The handsome actor, nephew of famous singer Rosemary Clooney, made his break in the 1980s with bit parts on such popular shows as "The Facts of Life," "Roseanne" and "The Golden Girls." It wasn't until 1994 that he landed the role that would propel him to fame, Dr. Doug Ross on the NBC show "ER." He also then caught the eye of Hollywood and starred in such films as "From Dusk til Dawn" and "Out of Sight." His big Hollywood moment came when he was cast as Batman, though he only kept the role for one film.
It was movies such as the "Oceans 11" franchise and "O Brother Where Art Thou" that firmly planted him in movie star territory. He has also done some endorsing of products, such as for coffee company Nespresso. His paychecks have been on a steady incline since the '90s, according to Celebrity Net Worth. In 1993, his net worth sat at $500,000. By 2005, it was $50 million, and by 2019, it reached $500 million. He and his wife, Amal, a human rights lawyer, also have an enormous and high valued real estate portfolio.
Tom Cruise: $600 Million
Megastar Tom Cruise was a shining box office star last summer after the release of "Top Gun: Maverick," which has taken in nearly $1.5 billion worldwide, according to Box Office Mojo. Despite Cruise's nearly 40 years as one of Hollywood's most bankable stars, the "Top Gun" sequel was the first Cruise film to reach the $1 billion mark, Forbes reported.
Personally, Cruise also topped more than $1 billion in career earnings – and the number will keep rising because of a deal he struck with Paramount Pictures for "Top Gun: Maverick," per Forbes. The publication reported he was paid $12.5 million, with the real money to come on the back end. He will receive a cut of ticket sales, plus revenue from streaming, play on airplanes and more. Forbes said he already has earned more than $50 million from the movie.
It's not clear what deal he has struck for the next two films in his "Mission: Impossible" series. "Mission: Impossible – Dead Reckoning Part One" is scheduled to be released July 14, 2023, with the eighth, and likely final, installment due the following June.
Make Your Money Work Better for You
Dwayne Johnson: $800 Million
Dwayne "The Rock" Johnson, a former professional wrestler, has combined acting roles and entrepreneurship to build an $800 million net worth. The star of the "Jumanji" films, as well "San Andreas" and "Jungle Cruise," he most recently appeared in "Black Adam" and "Red One." Forbes reported he is the world's highest-paid actor and earns in excess of $20 million per film.
The Rock also founded Teremana Tequila and leads the new ownership group of the XFL, a pro football league that rebooted in February 2023.
Tyler Perry: $800 Million
Tyler Perry has become a do-everything man in show business, working as an actor, director, playwright and producer. Born into poverty in New Orleans, he wrote down his daily thoughts that later inspired him to write his first play, "I Know I've Been Changed." He spent all his money to stage his play in 1992, but no one showed up. Six years later, the same play filled a bigger venue, according to his biography on his website.
Among the works he has starred in or produced are "Diary of a Mad Black Woman," "Madea's Family Reunion" and "House of Payne."
While Perry is one of the biggest names in Hollywood, he runs the Tyler Perry Studios in Atlanta. Its website bills it as one of the largest production facilities in the country.
Peter Jackson: $1 Billion
New Zealand-born director Peter Jackson brought to the big screen some of the most treasured characters in literature with his "Lord of the Rings" and "Hobbit" trilogies. Forbes named Jackson the highest-paid entertainer of 2022 after he sold much of his Weta digital film effects company for $1.6 billion in cash and stock.
As a result, Jackson became the third director to reach billionaire status. You likely can guess the other two.
Jami Gertz: $3 Billion
Jami Gertz was a fixture on 1980s sitcoms, including "Square Pegs" and "The Facts of Life," and then moved on to big-screen roles in films such as "Sixteen Candles," "The Lost Boys" and "Renegades." She had a memorable guest spot on "Seinfeld" before landing recurring roles on "ER," "Ally McBeal" and "Entourage." She's still acting, having appeared in Amazon's 2022 romcom, "I Want You Back."
In the mid-1980s, when she was 21, she met her future husband, young banker Tony Ressler, and they married two years later. He went on to foundApollo Global Management and later Ares Management, which made him a billionaire. Today, he and Gertz are the majority owners of the Atlanta Hawks of the National Basketball Association and minority owners of the Major League Baseball's Milwaukee Brewers, and also known for their philanthropy.
"Everyone thinks I married a rich guy," Gertz told The Hollywood Reporter in 2018. "But I made more money — way more money — than Tony when I met him. I paid for our first house. I paid for our first vacation. I married him because I fell in love with him."
Make Your Money Work Better for You
Oprah Winfrey: $3.5 Billion
Oprah Winfrey has a decent acting resume, but the Hollywood A-lister is better known as a media titan. A rags-to-riches story, Winfrey interviewed the biggest stars and newsmakers over the 25-year run of "The Oprah Winfrey Show," which ran from Sept. 8, 1996, to May 25, 2011 — 4,561 episodes in all. Replays of her show have been turned into a podcast.
Her Harpo Productions co-produced "Selma," and she has had roles in "The Color Purple," "The Women of Brewster Place" and "Beloved." According to Forbes, her 25.5% ownership stake in her cable channel, OWN, is worth in excess of $65 million.
She has donated more than $100 million to the Oprah Winfrey Leadership Academy for Girls, part of her overall donations of $425 million, Forbes said.
Steven Spielberg: $8 Billion
"The Fabelmans" is Steven Spielberg's latest release, and it's been billed as a semi-autobiographical look at how his childhood led to his start as a filmmaker. If you watched it, you saw a boy mesmerized by the details of moviemaking from an early age grow into a young man who wanted nothing more than to be behind the camera instead of sitting in a college classroom.
And Spielberg fulfilled that dream. He's worth $8 billion today, thanks to the success of some of Hollywood's biggest blockbusters. While he got his start directing television dramas in the early 1970s, including "Columbo" and "Marcus Welby M.D," films beckoned. His 1975 "Jaws" established him as a director and led to a string of unforgettable works. Think "Close Encounters of the Third Kind," "Raiders of the Lost Ark," "E.T.: The Extra-Terrestrial," "Jurassic Park," "Schindler's List" and "Saving Private Ryan" – just for starters.
In a 2006 interview with the Directors Guild of America, Spielberg said he understood the responsibility he bore when making movies.
"Film is a visual language, and then there's the great art of the spoken word," he said. "And my job is to put the audience inside the movie. My job is to reduce the aesthetic distance between the audience and the experience, so they are lost for two hours, and they only wake up when they walk out of the theater and the sunlight hits them in the face. I think all of us are either successes or failures based on how far inside the experience of the story we can put the audience."
George Lucas: $10 Billion
There was a time not too long ago that if the biggest box-office draw wasn't a Spielberg film, it was a George Lucas production.
Lucas became interested in making movies in high school, then graduated with a film degree from UCLA. An internship at Warner Brothers led to an opportunity to work with legendary director Francis Ford Coppola. In 1971, he started his own production company, Lucasfilm Ltd., and two years later came his first hit, "American Graffiti." With the proceeds from that film, Lucas made a movie from a screenplay he wrote that would become part of American history – "Star Wars."
He went on to produce the next two "Star Wars" movies and also created the fictional archeologist Indiana Jones, brought to life by Harrison Ford. With Lucas as executive producer of the first Jones movie – "Raiders of the Lost Ark" in 1981, Spielberg directed it.
In 2012, the Walt Disney Co. bought Lucasfilm for $4 billion, according to Brittanica.
As much as we want to think that celebrities are "just like us," at this level of wealth, the fact is, they are not. They can afford a lifestyle we can only dream of. For the average person to earn even $1 million in a short time, you'd have to strike it very lucky — win the lottery or play a hundred lucky hands in Vegas. If you have a job making $100,000 per year, it would still take you 10 years to earn $1 million (and of course you'd have spent a significant amount of it in that time).
More From GOBankingRates
Jordan Rosenfeld contributed to the reporting for this article.