5 Times Taylor Swift and Other Iconic Artists Were Scammed Out of Royalties

6 min Read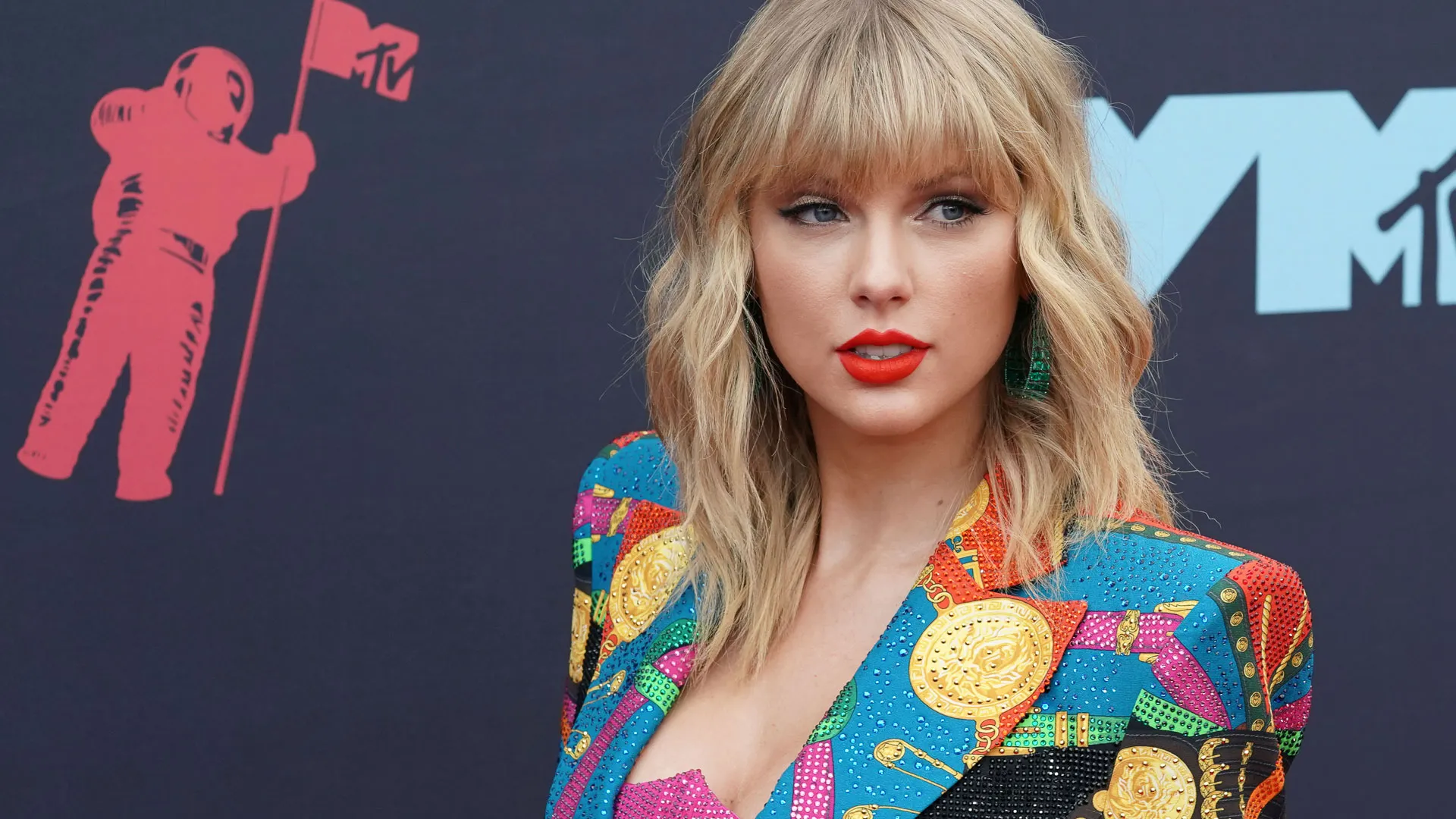 The Creator of the Nike Swoosh
The Nike Swoosh is a behemoth of branding. You think "Just Do It" as soon as you see the iconic logo. But it wasn't created by a team of advertising geniuses. Instead, a graphic design student named Carolyn Davidson dreamt it up.
Davidson was approached to make it by Nike co-founder Phil Knight, who was an accounting teacher at the time. After he heard Davidson tell a classmate that she couldn't afford the costs of an art course she was taking, he asked her to make up some charts and graphs for his fledgling business.
Then he asked her to create a logo. Davidson made five — including the swoosh — and Knight didn't love any of them. She charged him only $35.
You know what happened next. Nike became a global sensation. And Davidson got nothing for years — although she was never bitter.
"It was Phil and the employees at Nike that turned the business into what it was," she said in an interview. "If they didn't have the savvy, it would have been just another drawing."
Davidson did eventually get paid, though. In 1983, when Nike made it to the stock market, Phil Knight gave her a diamond ring in the shape of the swoosh and an envelope stuffed with stock shares that would be worth more than $600,000 today.
Make Your Money Work Better for You
Little Richard
Little Richard was the king of rock 'n' roll — and this isn't up for debate. The iconic performer not only brought us "Tutti Frutti" and "Lucille," but inspired artists from Paul McCartney to Mick Jagger. He was also scammed out of royalties by a record company.
In 1984, Little Richard sued Specialty Records for more than $100 million. The company bought "Tutti Frutti" for $50 and offered the singer a contract that would give him only a half-cent for each record sold. In addition, he received no royalties when the songs Specialty owned were used in movies or covered by white singers — an unconscionable but common practice at the time. He claimed to have made no royalties from the company since he left them in 1959.
The singer and the record company settled outside of court.
The Creator of the Smiley Face
Do you ever think about who created some of our most enduring social symbols? Sometimes it feels like they just materialized out of thin air or have just…always been around. Like the smiley face.
But the smiley face does have a creator. His name was Harvey Ross Ball, and he created the smiley in 1963 when he was asked to make a motivational symbol for an insurance company that had been through some difficult times. The drawing took him 10 minutes. Ball charged $45 and went on his way. Neither he nor the insurance company copyrighted the image.
Everyone who's profited since — including the Spain Brothers, who appropriated the happy face, added "have a nice day" to copyright the image and then made more than $500 million — knew that Ball created it. But he wasn't paid.
According to Ball's 2001 obituary, he died with no regrets. "He was not a money-driven guy," his son, Charles Ball said. "He had kids in public schools who adored him. He'd get letters from all over the world thanking him for Smiley. How do you put a price on that?"
The Verve (and David Whitaker)
Remember when "Bitter Sweet Symphony" was everywhere? If you've ever wondered what happened to these one-hit wonders, the answer is a lawsuit. We could still (OK, odds are low) be listening to hits from the group today, but we'll never know because they broke up after losing all their royalties. (OK, they got back together a few times, but it wasn't the same!)
Here's what happened. The violin portion of "Bitter Sweet Symphony" sampled an orchestral version of "The Last Time," by The Rolling Stones. The band received permission from Decca (the song's publisher) to use the sample for half the royalties.
Then, Allen Klein, the Stones' former manager (who controlled some of their song copyrights) got wind of the song, decided that it infringed on copyright and sued. So The Verve had to hand over their publishing royalties and add Mick Jagger and Keith Richards to the credits.
What's worse is that Andrew Oldham, another Stones manager and the guy who conceived and recorded the orchestral version of the song, sued as well. And won! So all of the royalties from "Bitter Sweet Symphony" went to other people. And the band made nothing!
There's a little good news, though: In 2019, Richard Ashcroft, the band's frontman, announced that all publishing rights for the song had been assigned back to The Verve. The announcement came while Ashcroft was receiving a lifetime achievement honor for songwriting and composition. Guess it's nice that things could change, they could change, they could change. For Ashcroft, the nicest part (probably after vindication) is being able to watch international soccer again.
"They play (Bitter Sweet Symphony) before England plays," he said. "So I can sit back and watch England…and finally just enjoy the moment."
Make Your Money Work Better for You
Taylor Swift
Though no one could accuse Taylor Swift of not being incredibly rich (she bought a huge house for her parents and a fan who was pregnant and without housing), that doesn't mean she hasn't felt the cold sting of betrayal.
In 2019, mega-manager Scooter Braun bought Big Machine Records, which owns the rights to all of Swift's early music. Swift claims that Braun, whose clients include Justin Bieber and Kanye West, used his big-name celeb clientele to bully and harass her. So to have the guy own her masters? A huge blow. And Swift wasn't even offered the opportunity to buy her music.
Swift plans to re-record her first six albums starting November 2020, but in the meantime, Braun and Scott Borchetta, the label's previous owner, have tried to block Swift from performing her early music live at awards shows and including it in a Netflix doc about her life (which was eventually released).
"You deserve to own the art you make," Swift wrote in a Tumblr post about the ordeal.
More From GOBankingRates