The Biggest Money Scams of All Time
Find out which financial scammers left behind a trail of victims
Dave Einsel / Getty Images
Since the beginning of civilization — or maybe as far back as caveman days — humans have swindled their fellow man out of goods and money. Unfortunately for thousands of scam victims, human nature hasn't changed much over the years.
In an effort to make a buck, savvy schemers are still willing to lie, cheat and steal, and the rise of modern technology has made that deception easier than ever. From the original Ponzi scheme to lawsuits over leggings, here are some of the worst money scandals of the last 100 years.
1/11
Boston Public Library / en.wikipedia.org
1. Charles Ponzi, the Original Ponzi Scheme
Charles Ponzi gave his name to the now notorious term "Ponzi scheme." His massive money scam is one of the most notable in history, and yet it began with something very small and simple: postage stamps.
In 1919, Ponzi stumbled upon a potential money-making scheme based on what's called an international postal reply coupon (IRC), according to Smithsonian Magazine. When a person received a letter from overseas, they also received an IRC that they could redeem to send a reply. Ponzi zeroed in on the idea of buying IRCs in one country and exchanging them in a different country, where the value was higher.
Using his IRC plan, Ponzi lured investors into what would become the classic Ponzi scheme. Instead of using investors' money to turn profits with IRCs, Ponzi merely moved their cash around from new investors to existing ones in order to keep up with fantastic promises of 50 percent returns in 45 days.
He managed to maintain the facade until August 1920, when he was arrested. Ponzi was convicted on federal and state charges of fraud and scammed investors out of an estimated $7 million, reported The Telegraph. However, some sources estimated investors' losses as high as $20 million.
Stay Safe Overseas: 23 Tourist Scams to Watch Out for When Abroad
2/11
Indypendenz / Shutterstock.com
2. James Paul Lewis Jr., Financial Advisory Consultants Ponzi Scheme
Money scams often involve misrepresenting the facts, but James Paul Lewis Jr. took it a step further.
Lewis operated the Orange County-based Financial Advisory Consultants and promised investors yearly returns of 18 percent to 40 percent, according to a 2005 release from the U.S. Department of Justice. Although he told investors that he would use the money to purchase and sell distressed businesses, make commercial loans, lease medical equipment and finance insurance premiums, Lewis had other plans for the money.
According to the DOJ release, Lewis used the approximately $300 million to "enrich himself and others." He reportedly bought homes and luxury cars, invested in other companies with investors' money and used FAC funds to trade currency futures. No one managed to spot the investment scam for seven years.
In the end, this Ponzi scheme raised more than $300 million, involved more than 3,000 investors and caused victims to lose at least $50 million, according to the release. In 2005, Lewis pleaded guilty to mail fraud and money laundering.
3/11
Dave Einsel / Getty Images
3. Robert Allen Stanford, Stanford International Bank Investment Scheme
In 2009, the SEC charged Robert Allen Stanford for a scheme involving a multi-billion-dollar certificate of deposit program. Stanford allegedly used his Antigua-based company, Stanford International Bank, to sell approximately $8 billion worth of CDs to investors, offering the usual lure of big, yet improbable returns. In a 2009 release, the SEC claimed that SIB misrepresented its CD program, thus defrauding investors.
In 2012, Stanford was sentenced to a staggering 110 years in prison for orchestrating this fraud scheme, which lasted for 20 years. According to the DOJ, Stanford "misappropriated $7 billion from SIB to finance his personal businesses and lifestyle."
In late 2015, a U.S. appeals court denied Stanford's efforts to overturn his conviction and prison sentencing, reported Reuters.
Sports Scams: The Biggest NCAA Money Scandals of All Time
4/11
Oyls / Shutterstock.com
4. Nicholas Cosmo, Agape World Inc. Ponzi Scheme
Nicholas Cosmo has been at the center of numerous money scams. After serving 21 months in jail for defrauding investors, Cosmo founded Agape World Inc. in 2000 and was quickly back to his scheming ways. Investors were allegedly told that Cosmo would use the money to fund short-term, secured bridge loans to small businesses. In return, the investors could expect high returns, reported the Wall Street Journal.
Cosmo pleaded guilty to operating an approximately $400 million Ponzi scheme and was sentenced to 25 years in prison, reported Bloomberg in 2011. According to the Bloomberg report, the scheme lasted from 2003 to 2009, and the victims lost about $195 million. WSJ also reported that Cosmo was ordered to pay $409.3 million in forfeiture.
Celebrity Scams: How These A-List Celebrities Got Scammed Out of Money
5/11
Lawrence Lucier / Stringer / Getty Images
5. Lou Pearlman, Trans Continental Airlines Travel Services Inc. Ponzi Scheme
Few people were doing better than the Backstreet Boys and 'NSYNC in the 1990s, except for maybe Lou Pearlman — the man who launched their careers. Pearlman spun a web of money scams, including allegedly ripping off both boy bands as their manager, as well as being involved in a Ponzi scheme.
Trans Continental Airlines Travel Services Inc. was an illusion and the "cornerstone of Pearlman's Ponzi scheme," reported The Hollywood Reporter. According to the publication, Pearlman used it to defraud 1,700 investors out of a reported nearly half-billion dollars — though some sources say the amount is closer to $300 million. Ultimately, Pearlman was arrested in 2007. He was serving a 25-year sentence but died while in custody in 2016.
According to a 2014 first-person interview with The Hollywood Reporter, Pearlman told the magazine his Ponzi scheme was "smarter" than Bernie Madoff's.
"Well, Bernie, I mean, he didn't have anything that really made money," Pearlman said. "He didn't have any real way to make money, but I had the music. Backstreet Boys each made well over $50 million apiece. I, of course, got my piece, and it was very nice and very substantial."
Celebrity Scams: How Uma Thurman and Other A-Listers Got Scammed Out of Money
6/11
Bjoern Wylezich / Shutterstock.com
6. J. David Dominelli, J. David & Company Ponzi Scheme
The 1980s are often seen as a decadent decade, and the Ponzi scheme J. David Dominelli unleashed is a prime example of the attitude of the era. Dominelli lured investors with promises of high returns by playing the foreign currency market, reported the Times. These markets are notoriously volatile, but Dominelli managed to turn profits in the early years of 3 percent or more monthly.
But the dominoes eventually fell, beginning in December 1983 when checks started to bounce. And in 1984, J. David & Company went into bankruptcy. By the time Dominelli pleaded guilty to mail fraud, bankruptcy fraud and income tax evasion in 1985, the government estimated he might have lost $80 million of investors' money in his Ponzi scheme, reported the Times in 1987.
7/11
RomanR / Shutterstock.com
7. Walter Forbes and Kirk Shelton, CUC International Accounting Fraud
"Cooking the books" is part of most financial scams, but Walter Forbes and Kirk Shelton took it a step further. Back in the 1990s, Forbes served as CEO and Shelton served as president of CUC International, a major direct marketing company that merged with successful travel and accommodations firm HFS, Inc. in December 1997. The merger created Cendant Corp. and seemed like another huge win for investors.
Unfortunately, CUC's profits weren't as lucrative as the company claimed. After the merger, Cendant accounts discovered that Forbes and Shelton had lied about $500 million in profits claimed over a three-year period. When Cendant revealed this massive accounting error in 1998, the company lost $14 billion in market value in a single day, according to Forbes.
At the time, the CUC fiasco was the biggest accounting fraud ever, costing investors $19 billion, according to the Times. Federal courts sentenced Forbes and Shelton to more than a decade of prison time, as well as financial restitution.
Money Mistakes: Could You Accidentally Be Committing Credit Card Fraud?
8/11
Spencer Platt / Getty Images
8. Bernard Ebbers, WorldCom Accounting Scandal
Several major corporations were playing fast and loose with their accounting books around the turn of the millennium. Bernard Ebbers proved quite skilled at this with his company, WorldCom.
Serving as CEO, Ebbers grew WorldCom into the second largest long-distance telecommunications company in the U.S., mainly by acquiring smaller companies. Although the acquisitions left the company in debt, Ebbers maintained the facade of profitability by capitalizing rather than expensing normal operating costs.
What got Ebbers caught was his own people, as WorldCom's internal auditing department revealed $3.8 billion in fraud. By the time the game was up in 2002, Ebbers had inflated the assets of the company by $11 billion. After the discovery, WorldCom stock prices went into freefall, plummeting from $64 per share to about $1, according to Time. Investors lost roughly $180 billion, and 30,000 people lost their jobs as a result. In 2005, Ebbers was convicted of conspiracy, securities fraud and making false regulatory filings.
9/11
Stephen Chernin / Getty Images
9. Bernard Madoff, Bernard L. Madoff Investment Securities LLC Ponzi Scheme
No list of the biggest money scams of all time would be complete without Bernie Madoff, who is currently serving a 150-year sentence in North Carolina.
The SEC charged Madoff and his investment firm, Bernard L. Madoff Investment Securities LLC, with securities fraud and sought emergency relief for investors in 2008. According to a 2008 SEC release, Madoff allegedly told two of his senior employees about his multi-billion-dollar Ponzi scheme, claiming "it's all just one big lie," and the estimated losses totaled at least $50 billion.
But in 2013, CNN Money reported Madoff "actually stole $20 billion in principal funds that were invested with him," and some sources said the principal lost was closer to $17 billion. His firm allegedly told investors that they were making returns that totaled $65 billion, so many victims felt that they had lost this sum.
The bright side: Some recoveries have been made since the scam was unveiled. Total recoveries have reached nearly $9.5 billion, reported the Wall Street Journal in June 2016.
10/11
Ethan Miller / Getty Images
10. Tom Petters, Petters Company Inc. Ponzi Scheme
Tom Petters masterminded a $3.65 billion Ponzi scheme that earned him a 50-year sentence in federal prison, the longest term ever ordered for financial fraud in Minnesota history, according to the DOJ's case summary.
Using his company, Petters Company Inc., Petters allegedly lured in investors with the idea of buying merchandise and reselling it to retailers at a profit. Instead, Petters funneled investors' money to pay other investors, people who helped his money scams, businesses he owned and to fund his lavish lifestyle, stated the DOJ. An informant, co-conspirator Deanna Coleman, told law enforcement in 2008 about the multi-billion-dollar Ponzi scheme and said it had been going on for at least 10 years.
In the end, Petters was found guilty of 10 counts of wire fraud, three counts of mail fraud, one count of conspiracy to commit mail and wire fraud, one count of conspiracy to commit money laundering and five counts of money laundering.
11/11
Evgenij918 / iStock.com
11. LuLaRoe, the Multi-Level Marketing Company Pyramid Scheme
A multi-level marketing company famous for its one-size "butter" leggings and dazzling prints, LuLaRoe is now embroiled in a billion-dollar lawsuit.
Founded in 2012 by DeAnne Stidham, then a single mother with seven children, LulaLaRoe saw sales reach $2 billion in 2017. Critics, however, allege that the women's clothing supplier engages in dishonest practices with its sales force, many of whom are mothers who work out of the house.
Although the company dubs itself "a place where lives are being blessed and dreams achieved through love, purpose, confidence, trust and growth," a recent $1 billion lawsuit alleges that LuLaRoe is a pyramid scheme that encourages sellers to buy excess merchandise by racking up credit and even selling their breast milk. According to a November 2017 Fortune article, new salespeople are pushed to spend between $4,925 and $9,000 on onboarding packages and invest their earnings back into the business. The lawsuit also claims that sellers are told to "recoup their investments through retail sales and recruitment."
The Corona, Calif.-based clothing company is no stranger to legal action. In February 2017, Pennsylvania plaintiffs filed a suit claiming the business collected sales tax from customers in states that don't have a sales tax. And in March California customers filed a class action suit alleging that the retailer deliberately sold faulty leggings and other apparel.
LuLaRoe has yet to have its day in court, but according to CBS News, the Better Business Bureau has already awarded the clothing company an "F" grade for neglecting to address consumer complaints.
More Scams to Watch: Don't Get Caught in These 15 Social Security Scams
In some instances, photos are representational and don't depict the specific person or product described in the text.
About the Author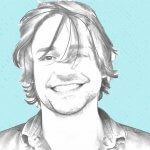 Andrew DePietro is a finance writer with years of experience covering topics such as taxation, Social Security, entrepreneurship, investing, real estate and housing markets. His work has appeared on MSN, Yahoo Finance, Fortune, Forbes, CBS and U.S. News. Before writing for GOBankingRates, Andrew worked as a research assistant and graduated from the University of Pennsylvania with a degree in History.