Jaspreet Singh's Advice on How To Create Generational Wealth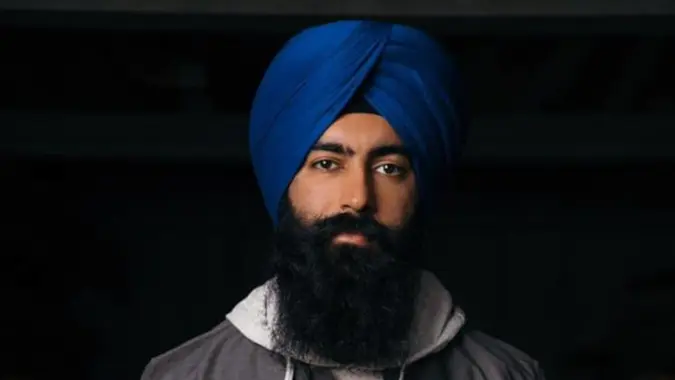 Jaspreet Singh / Jaspreet Singh
Generational wealth is more than just having enough to retire. It's wealth — cash, investments, real estate, etc. — that you build up and pass down from one generation to the next to ensure financial security for your children, grandchildren and so on.
Make Money With AI and Chat GPT: How To Earn $1,000 a MonthMore: How To Build Your Savings From Scratch
Jaspreet Singh, known as "Minority Mindset" on Youtube, is an entrepreneur and licensed attorney who claims his mission is to make financial education fun and accessible. Singh says his brand has helped countless people get out of debt, start investing and create a path toward building wealth. 
Singh breaks downs nine different ways anyone can start building generational wealth.
1. Invest in the Stock Market
Singh says there are two different ways that you can go about investing in the stock market. One way creates an income stream and the other builds a nest egg. A nest egg is an asset that has value that you can potentially pass down to build your family's wealth.
According to a blog post on The Minority Mindset, the average historic return for the stock market is about 10% per year. This percentage goes up and down over the years, but it gives you a hands-off approach to building up your investments.
2. Invest in Real Estate
Singh's favorite way to build generational wealth is through real estate. You can purchase a rental property and rent it out to tenants and receive income through rental payments. A rental property has the potential to produce positive cash flow, but it also requires hands-on work.
Make Your Money Work Better for You
There are other ways to invest in real estate without actively managing and caring for a property. This is possible through real estate investing platforms or owning fractional shares of property, like real estate investment trusts (REITs).
3. Start a Business
Another way to pass down generational wealth is to create a business you can leave with them when you retire. According to Singh, the richest people in the world didn't build their wealth through having a salary. Instead, it was through starting and owning businesses.
"If you really want to build generational wealth, you need an income that'll keep paying you even after you stop working," Singh said in a YouTube video. "The only way that you can do that is by owning a business." If you can't start a business, Singh says the next best thing is to buy a business.
4. Get Life Insurance
If you're the family's primary breadwinner, investing in life insurance is a good way to ensure they're taken care of after you pass. A blog post on The Minority Mindset says a good life insurance policy should cover the costs of your debt, like a mortgage, and it should also cover your medical bills and funeral costs. Anything over this amount can be passed down to your children to build generational wealth.
5. Invest in Your Children
The typical undergraduate student with loans carries nearly $25,000 in debt, according to an analysis by the Department of Education. Data from Experian shows that the average monthly payment is $203, as reported by GOBankingRates.
Make Your Money Work Better for You
Investing in your children's future either through an educational savings plan or with skills taught to them can give your children more freedom as adults without the huge financial obligation of student loan debt.
6. Open Custodial Accounts
A custodial account is a savings or investment account that a parent or guardian can open and manage for a child until they become an adult.
The Minority Mindset says one way to get your child involved is to allow them to help you pick what companies or funds to invest in. This will teach them valuable skills about personal finance that they can apply to their own life.
7. Pass Down Knowledge
Poor financial literacy costs 15% of adults at least $10,000 in 2022, according to a report from the National Financial Educators Council and as reported by CNBC. Financial literacy, which involves understanding topics such as income, budgeting, saving and investing and more, is lacking among many adults in the U.S.
This lack of knowledge can affect how you handle money, how much you save and how much debt you take on. Teaching your children the basics of money management will make them less likely to waste the wealth you leave for them, says The Minority Mindset.
8. Diversify
Don't leave all of your eggs in one basket. Having several income streams can help protect you against a job loss or potential economic downswings. You can diversify your income by taking on a side hustle or even setting up passive income streams, such as real estate investments or selling digital products online.
Take Our Poll: What Kind of Money Advice Would You Most Trust From a Celebrity Expert Such as Warren Buffett, Mark Cuban or Suze Orman?I'm a Self-Made Millionaire: These Are Investments Everyone Should Avoid During an Economic Downturn
Make Your Money Work Better for You
9. Save
The earlier you start saving for retirement, the more time your money will have to compound and grow, says The Minority Mindset. You can save with a high-yield savings account or open a traditional or Roth IRA to save more than you need in retirement and eventually pass it down to your children.
More From GOBankingRates