Number of Millionaire Investors Is Dropping — New Report Says 'Wealth Preservation' Is Their No. 1 Priority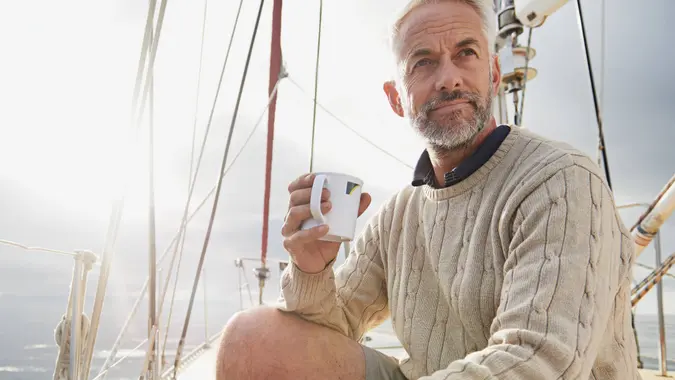 pixdeluxe / iStock.com
2021 was a banner year for high-net-worth individuals (HNWIs). Buoyed by unique government stimuli, low interest rates, healthy stock markets and increased liquidity, HNWI wealth and population grew substantially.
More: How To Build Your Savings From Scratch
However, the convergence of a number of economic factors in 2022 — high interest rates, unpredictable stock markets, recession fears, a bleak economic forecast — made things tougher for millionaires, who increasingly reacted by preserving their wealth rather than investing it.
According to Capgemini's annual World Wealth Report, global HNWI wealth declined by 3.6% in 2022 overall, the largest drop in a decade, and the HNWI population fell 3.3% to 21.7 million, falling for the first time in ten years and from 22.5 million in 2021.
When participants were asked what their number one personal financial focus was, nearly 70% of HNWIs stated "wealth preservation," with more millionaires opting to prioritize their portfolio mix and cash in an effort to secure long-term value over quick returns.
"We've never seen this before — banks are sitting on tons of cash, sitting idle, waiting for the right opportunity," Elias Ghanem, global head of Capgemini Research Institute for financial services, told MarketWatch.
"The amount of money held in cash has never been so high, and the jump year-over-year has never been so high," said Ghanem. "They're putting their money into short-term cash allocation, checking accounts, savings accounts, and CDs."
Speaking to MarketWatch, Lorraine Ell, chief executive and section financial advisor of Better Money Decisions, said hesitant investors are requesting more T-bills and CD ladders than she has seen in decades.
Make Your Money Work Better for You
"We don't recommend waiting, but this is a time when clients are requesting to hold off investing in equities, probably as a result of high interest rates for holding cash and cash equivalents and uncertainty about interest rates and recession and their impact on market," Ell said.  
Another recent survey supports the changing tendencies of millionaire investors. The CNBC Millionaire Survey, conducted by Spectrem Group with CNBC, found that 34% of millionaire investors reported keeping more of their money in cash.
The survey, which analyzes households with $1 million or more in investible assets, discovered millionaire investors keep 24% of their portfolio in cash, up from the 14% they held in cash a year ago.
Market sentiment has shifted to uncertainty for many HNWI respondents, although the vibe is more optimistic than last year. 38% of millionaire respondents believe that the S&P 500 index will end the year down compared to 69% last year. Meanwhile, almost twice the amount of CNBC survey respondents, 40%, said 2023 will end on a high, as opposed to the 22% who felt positive last year.
These results could be a case of wishful thinking or maybe people just don't know what to think at this point. George Walper, president of Spectrem Group, thinks high net worth individuals are simply becoming used to the peaks and valleys of the markets over the past year.
"They're becoming more comfortable with the market volatility and the fact that markets keep going up despite all the reasons it should be going down," said Walper. "A lot of people are just confused as opposed to predicting further declines."
More From GOBankingRates
Make Your Money Work Better for You