Obama's First-Week Book Sales Break Publisher's Record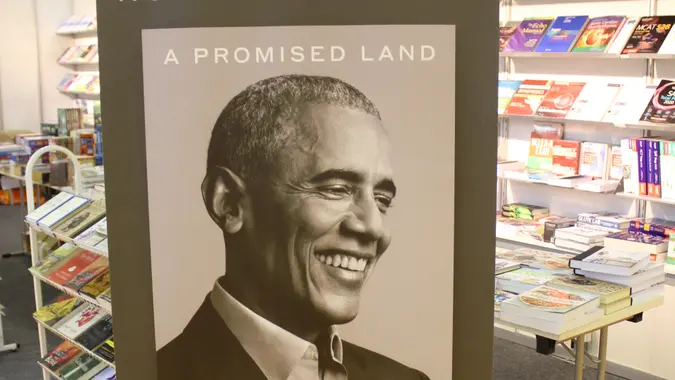 ©Shutterstock.com
As former Vice President Joe Biden makes history as the oldest person elected president of the United States, his old boss, former President Barack Obama, is enjoying a different kind of glory. His latest memoir, "A Promised Land," sold 890,000 copies in the U.S. and Canada within just 24 hours of its release, the Associated Press reported. And in its first week, it sold more than 1.7 million copies in the U.S. and Canada, which is a record for publisher Penguin Random House, according to CBS News. The book is well on its way to becoming the bestselling presidential memoir of all time. 
See: The Bestselling Political Memoirs of All Time
Critic reviews of the 768-page tome have been overwhelmingly laudatory. The New York Times, infamously conservative with praise, describes Obama as "as fine a writer as they come," highlighting his ability for gorgeous prose and thoughtful self-questioning. Reader reviews are also effusive; on Good Reads, "A Promised Land" has garnered 4.48 out of 5 stars, averaged from over 2,600 ratings.
Make Your Money Work Better for You
The popularity of Obama's new book is welcome news for booksellers who have been hit hard during the pandemic. Sporting a hefty list price of $45 and launched just in time for holiday shopping, "A Promised Land" could help buoy book retailers that have been struggling. Now, it's less a matter of wondering whether people will buy the book, but of whether stores have enough inventory on hand. The demand for the book has blasted through even generous expectations, and indie merchants are scrambling to fill orders.
See which other popular items are selling out fast this holiday season.
More From GOBankingRates
Make Your Money Work Better for You