The Richest Person in Every State

5 min Read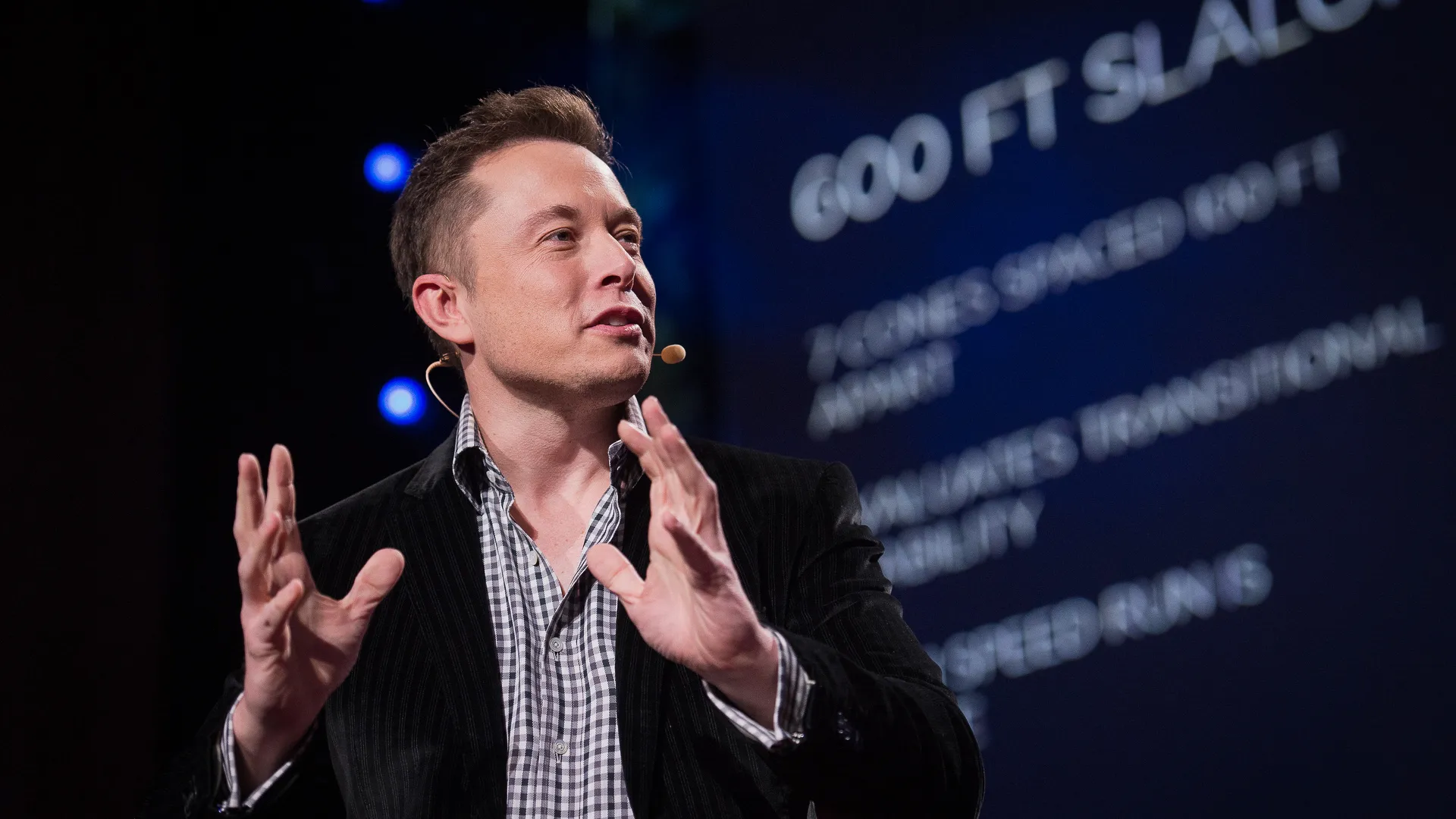 Make Your Money Work Better for You
Arkansas
Richest Person: Jim Walton
City: Bentonville
Net Worth: $66.2 billion
Source of Wealth: Walmart
California
Richest Person: Larry Page
City: Palo Alto
Net Worth: $111 billion
Source of Wealth: Alphabet (Google)
Colorado
Richest Person: Philip Anschutz
City: Denver
Net Worth: $10.9 billion
Source of Wealth: Investments (Oil, railroads, telecom, real estate and entertainment)
Connecticut
Richest Person: Ray Dalio
City: Greenwich
Net Worth: $22 billion
Source of Wealth: Hedge funds
Florida
Richest Person: Thomas Peterffy
City: Palm Beach
Net Worth: $20.1 billion
Source of Wealth: Discount brokerage
Georgia
Richest Person: Bernard Marcus
City: Atlanta
Net Worth: $8.7 billion
Source of Wealth: Home Depot co-founder
Hawaii
Richest Person: Larry Ellison
City: Lanai
Net Worth: $106 billion
Source of Wealth: Technology (Oracle co-founder)
Idaho
Richest Person: Frank VanderSloot
City: Idaho Falls
Net Worth: $2.9 billion
Source of Wealth: Nutrition, wellness products
Illinois
Richest Person: Ken Griffin
City: Chicago
Net Worth: $27.2 billion
Source of Wealth: Hedge funds (Founder of Citadel)
Indiana
Richest Person: Carl Cook
City: Bloomington
Net Worth: $11.1 billion
Source of Wealth: Medical devices
Iowa
Richest Person: Harry Stine
City: Adel
Net Worth: $6.9 billion
Source of Wealth: Agriculture
Kansas
Richest Person: Charles Koch
City: Wichita
Net Worth: $60 billion
Source of Wealth: Koch Industries
Kentucky
Richest Person: Tamara Gustavson
City: Lexington
Net Worth: $8.5 billion
Source of Wealth: Self-storage
Louisiana
Richest Person: Gayle Benson
City: New Orleans
Net Worth: $3.8 billion
Source of Wealth: Pro sports teams (Owner of the NFL's New Orleans Saints and NBA's New Orleans Pelicans)
Maine
Richest Person: Susan Alfond
City: Scarborough
Net Worth: $2.8 billion
Source of Wealth: Shoes
Maryland
Richest Person: Stephen Bisciotti
City: Millersville
Net Worth: $5.9 billion
Source of Wealth: Staffing, Owner of Baltimore Ravens
Massachusetts
Richest Person: Abigail Johnson
City: Milton
Net Worth: $21.2 billion
Source of Wealth: Money management (CEO, Fidelity Investments)
Michigan
Richest Person: Daniel Gilbert
City: Franklin
Net Worth: $22 billion
Source of Wealth: Rocket Companies (formerly Quicken Loans)
Minnesota
Richest Person: Glen Taylor
City: Mankato
Net Worth: $2.5 billion
Source of Wealth: Printing
Mississippi
Richest Person: Thomas & James Duff
City: Hattiesburg
Net Worth: $2 billion each
Source of Wealth: Tires, diversified
Make Your Money Work Better for You
Missouri
Richest Person: Pauline MacMillan Keinath
City: St. Louis
Net Worth: $8.8 billion
Source of Wealth: Cargill (Largest food producer in the world)
Montana
Richest Person: Dennis Washington
City: Missoula
Net Worth: $6.9 billion
Source of Wealth: Construction, mining
Nebraska
Richest Person: Warren Buffett
City: Omaha
Net Worth: $118 billion
Source of Wealth: Berkshire Hathaway
Nevada
Richest Person: Miriam Adelson
City: Las Vegas
Net Worth: $27.5 billion
Source of Wealth: Casinos
New Jersey
Richest Person: John Overdeck
City: Millburn
Net Worth: $6.5 billion
Source of Wealth: Hedge funds (Co-founder of Two Sigma)
New York
Richest Person: Michael Bloomberg
City: New York
Net Worth: $82 billion
Source of Wealth: Bloomberg LP media company
North Carolina
Richest Person: Tim Sweeney
City: Cary
Net Worth: $7.4 billion
Source of Wealth: Video games (Co-founder, Epic Games)
Ohio
Richest Person: Les Wexner & Family
City: New Albany
Net Worth: $5.8 billion
Source of Wealth: Retail
Oklahoma
Richest Person: Harold Hamm
City: Oklahoma City
Net Worth: $17.2 billion
Source of Wealth: Oil and gas
Oregon
Richest Person: Phil Knight
City: Hillsboro
Net Worth: $47.3 billion
Source of Wealth: Nike
Pennsylvania
Richest Person: Jeff Yass
City: Haverford
Net Worth: $12 billion
Source of Wealth: Trading, investments
Rhode Island
Richest Person: Jonathan Nelson
City: Providence
Net Worth: $2.2 billion
Source of Wealth: Private equity
South Carolina
Richest Person: Anita Zucker
City: Charleston
Net Worth: $1.7 billion
Source of Wealth: Chemicals
South Dakota
Richest Person: T. Denny Sanford
City: Sioux Falls
Net Worth: $3.4 billion
Source of Wealth: Banking, credit cards
Tennessee
Richest Person: Thomas Frist Jr. & Family
City: Nashville
Net Worth: $21.8 billion
Source of Wealth: Hospitals
Texas
Richest Person: Elon Musk
City: Austin
Net Worth: $219 billion
Source of Wealth: Tesla, SpaceX
Utah
Richest Person: Gail Miller and Matthew Prince
City: Salt Lake City (Miller), Park City (Prince)
Net Worth: $3.2 billion each
Source of Wealth: Car dealerships (Miller), Cybersecurity (Prince)
Virginia
Richest Person: Jacqueline Mars
City: The Plains
Net Worth: $31.7 billion
Source of Wealth: Candy, pet food
Washington
Richest Person: Jeff Bezos
City: Seattle
Net Worth: $171 billion
Source of Wealth: Amazon
Wisconsin
Richest Person: John Menard Jr.
City: Eau Claire
Net Worth: $16.6 billion
Source of Wealth: Home improvement stores
Make Your Money Work Better for You
Wyoming
Richest Person: John Mars
City: Jackson
Net Worth: $31.7 billion
Source of Wealth: Candy, pet food
More From GOBankingRates
Jordan Rosenfeld contributed to the reporting for this article.
Methodology: For this support piece, GOBankingRates used Forbes 2022 Billionaire list data to find the richest person in every state. For each state with available data, GOBankingRates found: (1) richest person's name; (2) city they reside in; (3) net worth as of March 11, 2022; and (4) source of wealth. AL, AK, DE, NH, NM, ND, VT, and WV had no data.
Photo Disclaimer: Please note photos are for representational purposes only.
About the Author