12 Simple Moves That Can Put You on Track to Millions

10 min Read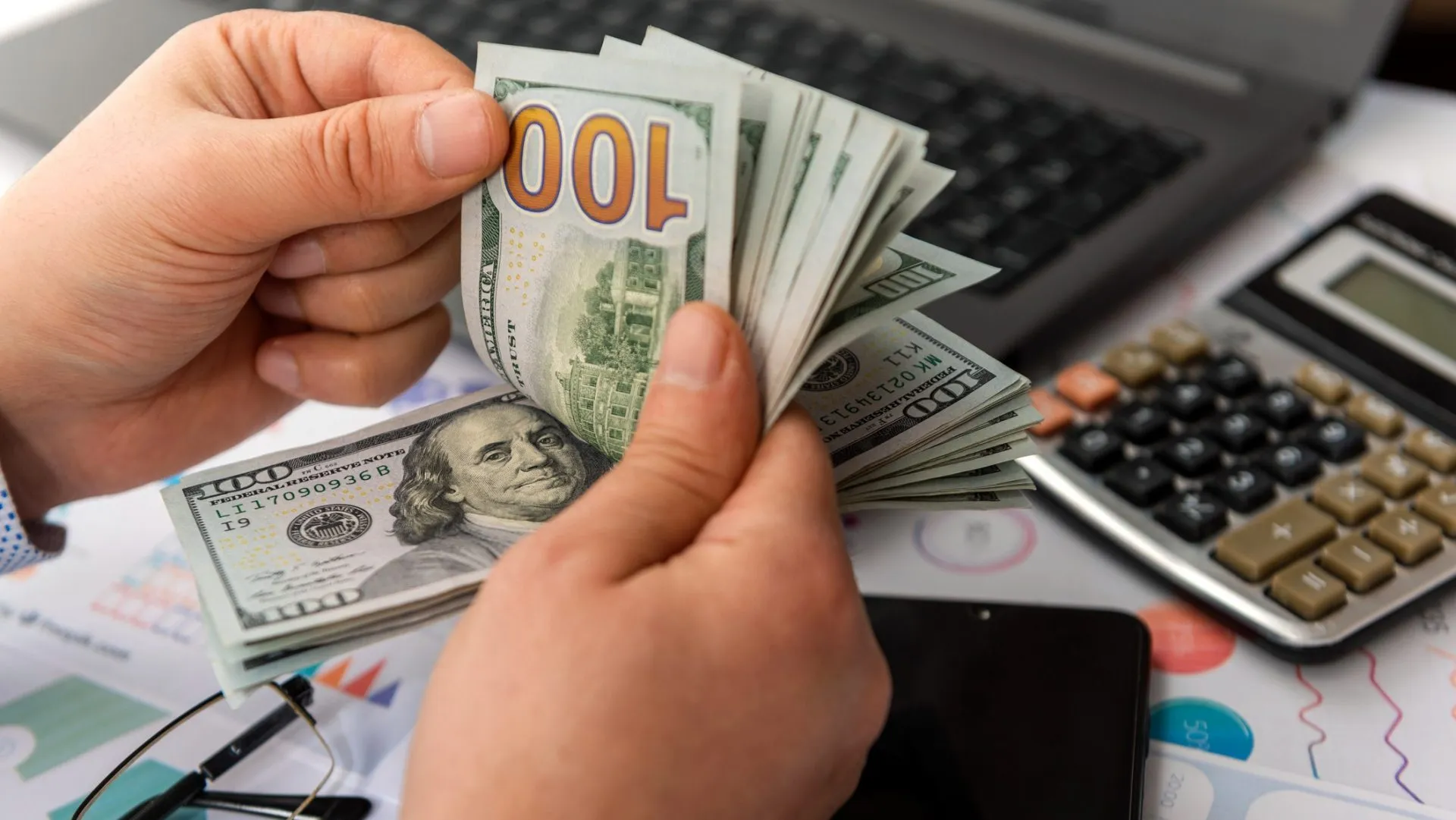 A million dollars can mean a lot of different things, depending on how you look at it. It wasn't so long ago that the concept of it was a dazzling one symbolizing achievement, wealth and luxury. Now, though, with the ranks of billionaires climbing and inflation killing the value of a dollar, a million bucks today is not only becoming more common but, according to some, more necessary. 
"It used to be a big deal to become a millionaire. Today, it's almost a necessity if you want to retire with any dignity at all," said Derek Sall, founder of Life and My Finances. He points out that with inflation factored in at a rate of just 4%, someone who makes $70,000 annually will need to make $140,000 to live the same quality of life in 20 years. 
The value of a million dollars can also vary depending on factors such as location, lifestyle, inflation and how long you need to fund your retirement, said Brittany Kline of The Savvy Couple. "A million may go further in a lower-cost-of-living area than in a high-cost-of-living city," Kline said. "This is why it's important to set realistic financial goals and assess one's needs and aspirations before attaching a specific number to them. A good rule of thumb to get a general number you can retire on is take your yearly living expenses times 25."
Jesse Cramer, founder of The Best Interest, only considers a million to be legitimate if it's excess dollars. "That's money that you don't need to spend or choose not to spend," he said, and building excess dollars happens in two ways: spending less and earning more. 
How might you achieve both of those goals? Check out these simple moves from our money pros that could put you on the road to seven figures of extra money.
Invest In the Market
A consistent favorite among financial pros, investing your money can be one of the most effective ways to grow wealth. 
Vincent Birardi, CFP and wealth advisor at Halbert Hargrove, said that now is a great time to invest in money market accounts. "Annual interest rates have perked up in recent months in line with actions taken by the Federal Reserve," he said. "You can find fully liquid money market accounts paying over 4% annually and affording $250,000 in FDIC insurance per individual account."
GOBankingRates regularly rounds up the top money market accounts each month, so you can easily find the highest-yielding accounts and their minimum balances. Birardi also suggests cash management programs like Flourish Cash or MaxMyInterest that help track and optimize cash investments across your accounts.
Take Our Poll: Are You Concerned About the Safety of Your Money in Your Bank Accounts?
Reduce Your Debt
Carrying debt, especially on high-interest cards, is an avoidable and unnecessary expense that diverts money from more important priorities. "Paying off high-interest debt, such as credit card balances, can free up money to save and invest," Kline said. "By avoiding or minimizing debt, one can keep more of their money and build wealth faster."
Crissi Cole, CEO and founder of Penny Finance, offers the strategy of paying the right amount on your debt. "If your debt 'snowballs' – aka spirals out of control – you may end up in more debt than when you started," Cole said. Her strategy to avoid this is to pay a little over the minimum payment, set up auto-pay to potentially get a rate reduction, and consolidate or refinance loans that qualify for a lower interest rate. 
"If you can pay less to service your debt, that extra cash flow can go towards investing," Cole said.
Make Your Money Work Better for You
Automate It
Many experts recommend automating your savings by setting up a regular transfer of a portion of your income, whether it's to a retirement account or another savings account. "Automation takes the thinking out of the savings process. Once you add thinking to the equation, there will always be something you can buy," said Steve Hofmann, director of wealth planning at Ridgeline Private Wealth. "If you have automation built in, then you get into the habit of living with less."
Negotiate a Higher Salary
"Salary negotiation is a crucial step for professionals who want to grow their wealth during their careers," said Brandon Bramley, founder of The Salary Negotiator. "It provides an opportunity to ensure they're being paid the correct amount and at the top end of the pay range." 
He suggests negotiating your salary both during the hiring process and your annual reviews. A higher salary means not just higher contributions to your retirement savings account, but "it can free up more funds to invest in other opportunities, potentially leading to higher returns and increased wealth over time," Bramley said. 
Gary Grewal, an author and CFP at FinancialFives.com, recommends using tools like Salary.com and Payscale.com to go into your negotiations well-informed about your value in the workplace. "It's not all about the salary," he said. "Remote work, unlimited time off, 401(k), HSA matching and more can provide better health and quality of life."
Find Out: Here's How Much Money Experts Say You Should Have in Your Savings Account If You're in Your 50s
Maximize Your Retirement
A common approach to retirement contributions is to start at zero and work your way up to what you can afford. But Jim Eutsler, a wealth advisor with HCM Wealth Advisors, prefers starting from a goal of maxing out your allowed contributions to a workplace savings plan, and then working backwards until you reach a number that works for your budget. 
"One mindset difference that highly successful savers exhibit early on in their career is they view their workplace savings plan through an 'as much as possible' lens," Eutsler said. By approaching your goal from top to bottom, he said, "you are almost always saving more than someone who starts at zero and works their way up from that."
Invest In Real Estate
If you have enough funds to invest in real estate, it can become a powerful investment tool, said Sall of Life and My Finances. "You can buy it, get it going as a revenue source, and then move on to the next one while it churns cash your way. Keep investing the money back into the business, and you can develop quite the empire over a 10-year stretch," Sall said.
If purchasing property is out of reach, Bailey Schramm, a finance advisor at BizReport, points out that there are still options for getting a foot into the market, such as real estate investment trusts (REITs) or crowdfunding platforms. 
"REITs allow you to invest in a diversified portfolio of real estate assets without purchasing a physical property. Crowdfunding platforms offer a way to invest in real estate projects with lower minimum investment requirements and potentially higher returns," Schramm said.
Check Out: 18 Legitimate Games & Apps That Pay Real Money in 2023
Make Your Money Work Better for You
Stay Consistent
"Finance professionals may teach you hundreds of investing tricks and personal finance suggestions to help you make a quick buck, but sheer consistency with your personal finance is the only secret mantra here," said Johannes Larsson, founder and CEO of Financer.com. 
For example, investing inconsistent amounts — $600 your first month, $20 in the second and $250 in the third — won't give you the returns that consistently investing $400 each month would. "You won't become a millionaire and definitely won't sustain the wealth because of your lack of consistency," Larsson said. "I always advise my readers and students to approach wealth as a long-term game."
Save Your 'Extras'
For people who get paid every other week, twice a year, you receive an "extra" paycheck. Melissa Walsh, founder and president of Clarity Financial Design, suggests socking those special third-montly paychecks away. "Not only is this approach wise from a budgeting standpoint, but it also allows you to save about 7.7% of your income per year — well on your way to that home purchase, a special vacation, or successful retirement," Walsh said. 
Similarly, Walsh said you should plan to save at least 50% of your annual bonus or incentive pay, and the entirety of your tax refund. "Whether you build up your emergency reserve, fund your retirement savings, or save in a sinking fund or investing account, put the money that you receive toward your long-term goals instead of the short-term gratification of a major purchase – which probably won't make you happy anyways," Walsh said. 
Plan a No-Spend Weekend
One of the easiest ways to get a jump-start on savings, Walsh said, is to plan a spending holiday. "Dedicate a weekend to doing fun, free activities, eating the food you already have, and enjoying the company of friends and family," she said. "Not only will this practice allow you to save some money that you otherwise would have spent, but you can also use this practice to build consciousness into your spending habits and consider whether your usual spending aligns with your identity and purpose."
Helpful: 10 Best Cash Advance Apps That Cover You Until Payday
Use a Cash-Back Credit Card
Rewards cards that help you rack up airline and hotel points can certainly be tempting for helping to fund a vacation. But Walsh said a better option for building wealth is to choose a cash-back credit card and save or reinvest the cash rewards. 
Look for cards with a good cash-back percentage, such as the Amazon Prime credit card, which offers 5% cash back on purchases at Amazon or Whole Foods for Prime members, and the Fidelity credit card, which offers 2% cash back. "I personally use this card and redeem the cash directly into my daughters' 529 college savings accounts, but the cash can also be directed to a brokerage account, IRA, or charitable giving account," Walsh said.
Make Your Money Work Better for You
Avoid Lifestyle Inflation
As your income increases and your savings builds, so might the temptation to spend, Kline said. "It's easy to fall into the trap of increasing spending on unnecessary items and experiences," she said. "By keeping lifestyle inflation in check and focusing on long-term goals, one can save more and build wealth faster."
To resist the temptation, Walsh saids you should save 50% of each raise you receive. "Being disciplined about saving half of each raise helps you grow your savings and reduce the lifestyle creep that can happen during early- and mid-career income growth," Walsh said.
Focus on Your Values
Throughout their savings journeys and whatever individual steps they take, Walsh helps her clients stay focused on their goals by identifying two or three phrases relating to their core financial values. 
"To get started, consider things like security, independence, confidence, flexibility, family time, travel, community, giving back, and leaving a legacy," Walsh said. "What matters most to you? What motivates you? Once you've identified a few of these values, carry them with you."
You can write them down and put them in your wallet, use secure versions of them as your internet passwords, and revisit them regularly. "Remembering what your financial purpose is will help you align your spending, saving, and investments with your values," she said.
More From GOBankingRates
About the Author