The Two Richest Men In the World Have Lunch: Behind Elon Musk and Bernard Arnault's Lunch in Paris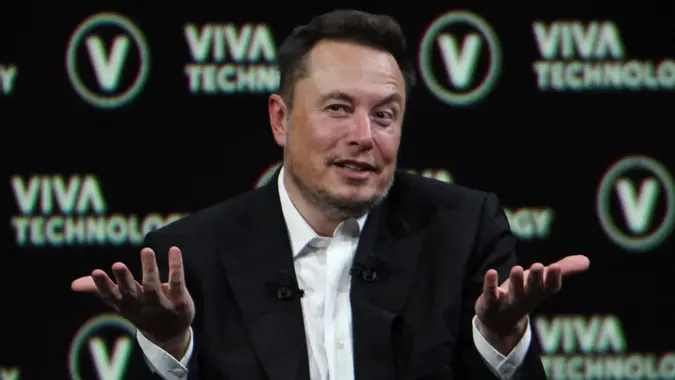 Apaydin Alain / ABACA / Shutterstock.com
Elon Musk and LVMH CEO Bernard Arnault have been jockeying for the No. 1 slot on Bloomberg's list of billionaires for a few years. Musk has held the top spot in 2023, but Arnault held the title of "richest man in the world" for part of 2022.
Today, Musk claims a net worth of $240 billion, while Arnault is worth $227 billion, per Forbes. It's worth noting that most of their fortunes are tied up in stocks of their respective companies.
When the world's two wealthiest men dine together, where do they eat? Who joins them? What do they talk about? And who pays?
Musk and Arnault met for lunch on Friday, June 16, at the Le Tout-Paris restaurant in the Cheval Blanc hotel in Paris — a hospitality venue owned by LVMH, Arnault's company. That means the Twitter user who responded to the tweet, "Who paid for lunch?" with the reply "They must have eaten at a restaurant they own," was likely right on the money.
The two business moguls were joined by Musk's mother, Maye Musk, and Arnault's adult sons, Antoine and Alexandre. The lunch took place prior to Musk and Arnault speaking together at the VivaTech conference in France.
On stage, Arnault asked Musk if the advertising industry will be threatened by artificial intelligence. Musk answered, "AI is definitely going to be a massive disruptive force and probably the most disruptive tech ever."
No details of the lunch conversation between Arnault and Musk — or of their orders — have been released by media outlets or on social media. The Le-Tout Paris online menu includes everything from oysters to beef, lamb, pigeon, a selection of seafood, four types of caviar and a delectable dessert menu. Entrees start at roughly 44 euros ($48 USD) up to 168 euros ($183 USD) for sole Meunière with Grenobloise mashedpotatoes.
Make Your Money Work Better for You
More From GOBankingRates