6 Things Most Millionaires Have in Common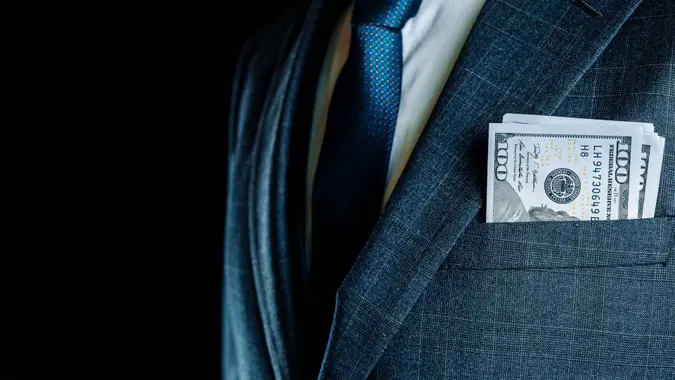 Nature / Getty Images/iStockphoto
It's sometimes said that it's better to be born rich than smart. But coming into the world with genetic or financial inheritances doesn't necessarily give you a leg up in life. Many variables affect intelligence and future riches. When it comes to the money side of things, the majority of millionaires in the U.S. are self-made.
According to studies, this is one of many things most millionaires have in common. Per Ramsey Solutions' "National Study of Millionaires," for example, 79% of the over 10,000 American millionaires that were surveyed didn't receive any inheritance from their families and 21% received some inheritance. Only 3% received an inheritance of $1 million or more and only 2% of respondents said they came from an upper-income family.
Millionaires often share certain habits, characteristics and financial strategies that have contributed to their success. While there's no one-size-fits-all formula for becoming a millionaire, here are six things most millionaires have in common.
6 Things Most Millionaires Have in Common
Believe in Consistent, Long-Term Investing
Most millionaires built their fortunes by practicing good financial habits and following them for decades. 75% of Ramsey survey respondents said that consistent, long-term investing led to their success, and even when they had achieved great wealth, they stuck by the patterns that helped them along the way, like avoiding high-interest debt and living on less than they make.
Attend University
Ramsey Solutions quickly points out that attending a prestigious school matters little when it comes to becoming a millionaire; completing the degree is important. 62% of millionaire respondents graduated from public universities or state schools rather than private colleges, but 88% graduated from college, compared to 38% of the non-millionaire general public. 
Make Your Money Work Better for You
Constantly Learning
Even when university is done, learning continues for millionaires. When Tom Corley set out to find what habits the ultra-wealthy had in common, he found that many of the 233 millionaires he surveyed spent significant time every day trying to improve themselves. 49% spent a few minutes learning new words, 61% shared that they practiced new skills for at least two hours, 63% said they listened to audiobooks and 71% said they often read self-help books and motivational biographies.
Invest in Their Company's 401(k)
In fact, as certified financial planner Faron Daugs says, most of his wealthy clients take advantage of everything their employer has to offer, including retirement match plans, life or disability insurance, health savings accounts, legal services and stock purchase programs. Eight out of ten surveyed for the "National Study of Millionaires" claimed they contributed to their employer-sponsored 401(k) and three out of four also enrolled in outside company plans.
Never Gamble
Relying on perseverance and hard work rather than an inheritance or private education, it's unsurprising that 94% of the millionaires Corley studied told him they never gamble, on games of chance, sports or life and financial decisions. Millionaires rely on something other than random good luck for their wealth. They create their own good luck and find creative solutions to problems or pitfalls.
Use a Written Grocery List 
"So what?" you say? Well, it's not strictly about remembering to pick up mac and cheese. It's about thought processes. Millionaires think about what they earn, what they spend and where they can save more than people just "winging it." 85% of the Ramsey study respondents said they relied on a grocery list to some degree (28% always stick to their lists; 57% somewhat stick to them).
Make Your Money Work Better for You
More From GOBankingRates