These Are the Top 5 Factors That Make Americans' Lives More Fulfilling — Why Money Is No. 4 and Matters More With Age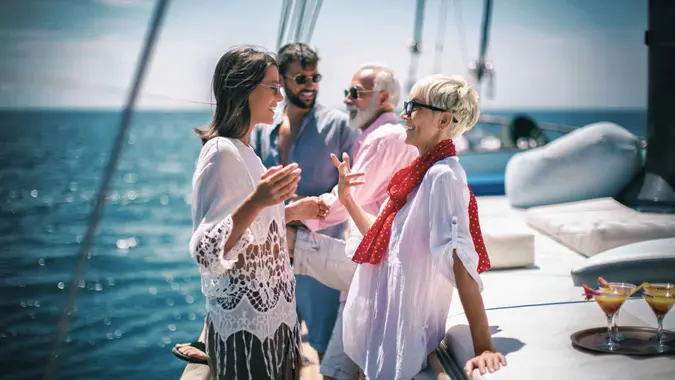 Aja Koska / Getty Images/iStockphoto
Spending time doing the things you enjoy with the people you love is the path to a more fulfilling life, according to a new study from Pew Research. Pew Research's findings show that over 70% of Americans polled believe having a job or career they enjoy is at the top of their list in terms of finding contentment.
Below is the breakdown of the biggest 5 factors that make Americans' lives more fulfilling:
Having a job or career you enjoy: 71%.
Having close friends: 61%.
Having kids: 26%.
Having a lot of money: 24%.
Being married: 23%.
While money isn't everything — the study finds that most people consider it extremely important for feeling fulfilled. "Money creates meaning, and that is really a core part of a rich life," self-made millionaire Ramit Sethi told CNBC. "We are taught that money should only be restriction," he says. "Let's actually flip it. Let's talk about spending more on the things we love."
It's true that finances won't solve all your problems, but it can contribute to higher levels of life satisfaction, placing you in a better position to do the things you enjoy and have enough time to spend with loved ones. When entering retirement, increased healthcare costs and decreased earnings potential (for most Americans, at least) mean that money does, in fact, typically increase in importance as one ages.
More From GOBankingRates
Make Your Money Work Better for You