What Is a Fiduciary Financial Advisor?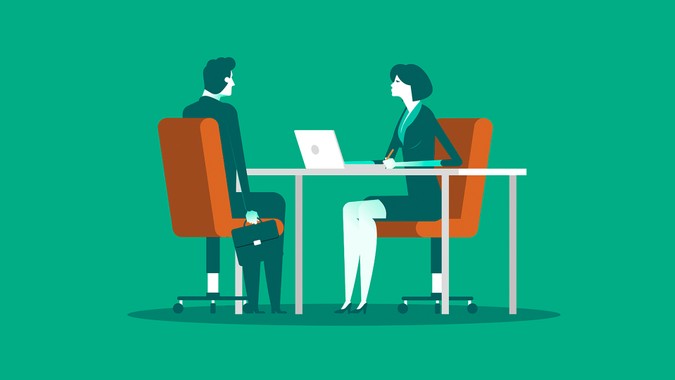 uzenzen / Getty Images/iStockphoto
A fiduciary financial advisor is an investment professional who is legally obligated to put their clients' interests ahead of their own. Investment advisors registered by the Securities and Exchange Commission and certified financial planners are fiduciary financial advisors. Other financial advisors are only obligated to make suitable recommendations for clients.
Although this might not seem like a big difference, it's enormous. Keep reading to find out why you should consider working with a financial advisor who adheres to the fiduciary responsibility standard.
Here's what this guide to fiduciary financial advisors covers:
What Is Fiduciary Duty?
Fiduciary duty requires a financial advisor to always act in a client's best interests, even if those interests conflict with the advisor's own. It came into effect under the Investment Advisers Act of 1940, which regulates investment advisors under the auspices of the Securities and Exchange Commission.
What Is the Difference Between a Fiduciary and a Financial Advisor?
A fiduciary financial advisor is governed by the Investment Advisers Act of 1940, but traditional financial advisors fall under the auspices of the Securities and Exchange Commission and FINRA Rule 2111. These regulations require that financial professionals must provide recommendations that are "suitable" for a client. "Suitable" recommendations might or might not be in the best interest of a client, marking a distinct difference from the fiduciary standard of care.
Sponsors of
Is Your Advisor a Fiduciary?
Registered investment advisors and certain financial professionals, such as certified financial planners, are held to the fiduciary standard of care. Others, such as registered representatives or stockbrokers at major firms, are only held to the suitability standard of care.
Here's an example to highlight the difference. Say you're working with a stockbroker at XYZ brokerage firm. You've indicated that you are 60 years old and you want guaranteed income in your retirement. Your broker might recommend that you buy an annuity. This would carry a high surrender fee if you needed to sell it and would provide the broker with a 5% commission.
This could be viewed as a "suitable" recommendation, but it might not be in your best interests. Annuities can carry high costs and restrictive withdrawal properties. A different investment option could be available that would be more in your best interest, and a fiduciary financial advisor would be required to present that option even if they don't earn a stellar commission.
Here's a quick look at the differences between fiduciary duty and suitability standard:
Fiduciary Duty vs. Suitability Standard Fiduciary Duty Suitability Standard Must act in client's best interest Must provide suitable investment recommendations Must disclose conflicts of interest Not required to disclose conflicts of interest Duty of care and loyalty No legal requirement for duty of care and loyalty
Financial Advisor Fees
Financial advisor fees come in many forms. A few of the fees you might encounter include:
Advisory fees: payment for investment management — typically charged as a percentage of the assets
Consulting fees: payment for analysis of an investment strategy or the development of a plan — often charged by an hourly rate
Subscription fees: payment via fixed monthly or annual fees, as opposed to fees based on a percentage of assets under management
Administration fees: payment for administrative expenses, such as the creation of statements and other account management costs
Fees aren't necessarily bad — after all, advisors provide a valuable service, and they should be compensated for their work. But some fees are structured so that your broker's self-interest might be in direct conflict with yours. For example, brokers who are 100% commission-based are only paid when you undertake a transaction. Brokers can be motivated to encourage you to trade even when that is not in your best interest.
Sponsors of
One of the ways to get your broker's interest to align with your own is to pay your broker a fee based on a percentage of your assets. That way, when your assets grow, both you and your broker make more money. When your assets decline, your broker earns less as well. This can help incentivize your broker to work in your best interest, as the more money your broker can help you earn, the more they can help themselves earn as well.
Do I Need a Fiduciary Financial Advisor?
There are different times in life where seeking the advice of a financial advisor is to your benefit. This includes milestones like marriage, divorce, the death of a spouse or the birth or adoption of a child. If you are new to investing and not sure about your risk tolerance or want to understand different products, a financial advisor should be able to answer your questions.
This doesn't mean that all clients should only invest with fiduciary financial advisors. Financial advice is relationship-based, and if you're working with a professional you are certain you can trust, there might not be a need to switch to a fiduciary financial advisor.
If you have a pension available to fund your retirement and don't plan to build a portfolio of investment products, it may not be necessary to choose a fiduciary. For most people, though, the advantages of seeking the advice of a fiduciary outweigh the benefits of seeking it from other investment professionals.
Questions To Ask a Financial Advisor
Choosing a financial advisor is a big decision. Before you commit to working with one, remember that you are the one making the hiring decision. Spend some time interviewing potential candidates before you make your choice, as your decision can have a huge impact on your financial life. Here's a list of questions to ask a financial advisor before you decide.
Are You a Fiduciary Financial Advisor?
With this question, you'll know right off the bat what standard your advisor is using. If the answer is no, you may want to ask if they will disclose potential conflicts of interest when presenting products to you.
How Do You Get Paid?
There are numerous ways that a financial advisor can earn money. Understanding how your advisor is paid lets you know whether their income is dependent on a decision that might or might not be in your best interest.
What Are Your Qualifications?
Generally speaking, you'll want to select an advisor with some type of professional certification, such as a CFP or RIA. These professionals must meet certain requirements to earn these certifications. Also, ask about their experience with clients with financial situations similar to yours.
Does the Company You Work for Sell Investment Products?
If you're considering a financial advisor who works for a company that sells its own line of investment products, be aware that those may be the first products they offer you. This isn't necessarily a cause for concern, though. If purchasing those investment products is in your best interest, there's no conflict with the fiduciary role.
A Final Word on Fiduciary Financial Advisors
At the end of the day, no one "needs" a fiduciary financial advisor. Any registered representative can enter the same trades as any other financial advisor, and many of them share the same basic knowledge of markets and investments. That said, should a situation arise in which a broker's best interests might collide with your own, you could end up on the short side of the encounter.
With a fiduciary financial advisor, you can rest assured that the person on the other end of the phone or table is always acting in your best interest and that this fiduciary relationship is a legal requirement. If nothing else, this provides peace of mind that you will not be taken advantage of. For many investors, that is a priceless investment in and of itself.
This article has been updated with additional reporting since its original publication.
Our in-house research team and on-site financial experts work together to create content that's accurate, impartial, and up to date. We fact-check every single statistic, quote and fact using trusted primary resources to make sure the information we provide is correct. You can learn more about GOBankingRates' processes and standards in our editorial policy.