10 Top Ways To Become Rich Without Working for Somebody Else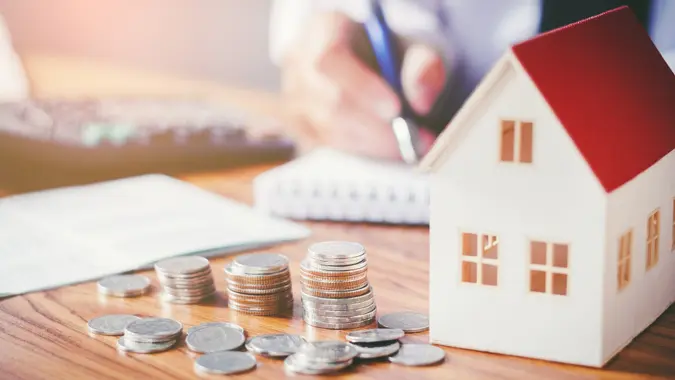 SARINYAPINNGAM / iStock.com
Tired of working for a boss? Want to take control of your financial future? With some strategic moves, you can build significant wealth without being dependent on traditional employment.
We spoke to experts to get their top tips for entrepreneurship, passive income and investing so you can get rich on your own terms. Combining a few of these strategies can put you on the path to financial freedom.
Invest In Real Estate
"In my opinion, the quickest way to make serious money without having a boss is by starting a real estate business," said Doug Greene of Signature Properties.
He explained that real estate allows you to earn "big ticket" paydays while being your own boss. 
Greene noted that you need very little startup capital for real estate investing. By procuring great deals for other investors at first, you can start earning money quickly. Then utilize borrowing strategies to purchase and renovate your own properties. Though it takes work, real estate offers the high upside potential lacking in other options like stocks or inventing products.
Buy an Existing Business
Kevin Henderson, founding partner at SMB Law Group, recommended entrepreneurship through acquisition: "The fastest way to build wealth and be your own boss is through ETA, aka buying an existing business instead of building it from the ground up."
Make Your Money Work Better for You
With baby boomers leaving their businesses, it presents a major opportunity to buy instead of starting from scratch. Henderson noted that grants and government programs also make financing more accessible for first-time buyers. Purchasing an established business can provide the fast track to success.
Invest In Dividend Stocks 
Building a portfolio of dividend stocks allows you to collect regular passive income that can compound into substantial long-term wealth. The key is reinvesting dividends to purchase additional shares through a dividend reinvestment plan (DRIP) and continuing to add new capital when possible. 
Over decades, even modest initial investments reinvested into dividend growers can snowball into diversified six- and seven-figure portfolios. DRIPs make it easy to grow your holdings on autopilot without having to actively trade stocks or time the market.
While not quite as exciting as launching a business, dividend investing requires minimal effort and provides inflation-resistant recurring cash flow. The combination of an initial lump sum investment with years of compounding dividends and growth makes this a powerful wealth builder.
Try Peer-to-Peer Lending
Peer-to-peer lending platforms like LendingClub allow individuals to directly invest in consumer loans. As borrowers repay, you receive principal plus interest payments for steady returns. P2P offers average historical returns of 5% to 7%, which rivals bonds and CDs but with higher upside potential.
The online nature makes this completely passive income. You simply build a diversified portfolio based on your criteria like loan grades, terms and borrower profiles. The platforms handle collecting repayments and distributing to investors. No need for any hands-on work.
Make Your Money Work Better for You
While slightly higher risk than traditional fixed income, peer lending provides inflation-beating returns. The key is spreading capital across many loans to mitigate defaults. This set-and-forget approach generates consistent cash without needing to be actively involved.
Get Into Turnkey Rental Properties  
Turnkey real estate takes the hassle out of hands-on landlording. Companies such as Roofstock purchase properties in popular rental markets, renovate them and lease to verified tenants. Investors simply buy the turnkey rentals and collect profits.
The companies facilitate everything from due diligence to placing tenants. This removes the heavy lifting of rehabs and tenant management. With no middle-of-the-night fix-it calls, turnkey rentals offer passive income with less work than traditional rentals. You sit back and collect rental income month after month. While returns are not sky high, net yields of 7% to 10% provide nice diversification from stocks and steady monthly cash flow.
Become an Online Entrepreneur 
"Becoming an online entrepreneur is one of the best ways to increase your wealth," said Nicole Nicolet of business advice blog Let's Make Life Great.
She said you can grow an online business on the side while keeping your regular job. Once it's profitable enough, make the switch to being a full-time online entrepreneur. 
Nicolet outlined several top online business models:
Blogging
One of the most affordable online businesses to start, successful blogs can bring in millions per year. Good for writers or those with expertise to share. 
Online courses
Create a course once and sell it for continuous profits. Great for those who enjoy teaching and helping people solve problems.
Make Your Money Work Better for You
Affiliate marketing 
Recommend products and get commissions when people purchase through your links. Requires some marketing strategy.
Memberships/coaching 
Offer exclusive content or one-on-one help for ongoing income from subscribers. Perfect for more hands-on work. 
Digital products 
Items like PDFs, music and photography require minimal upfront investment and offer huge profit potential.
More From GOBankingRates