Warren Buffett and 14 Other Celebs Who Donate Millions to Charity

8 min Read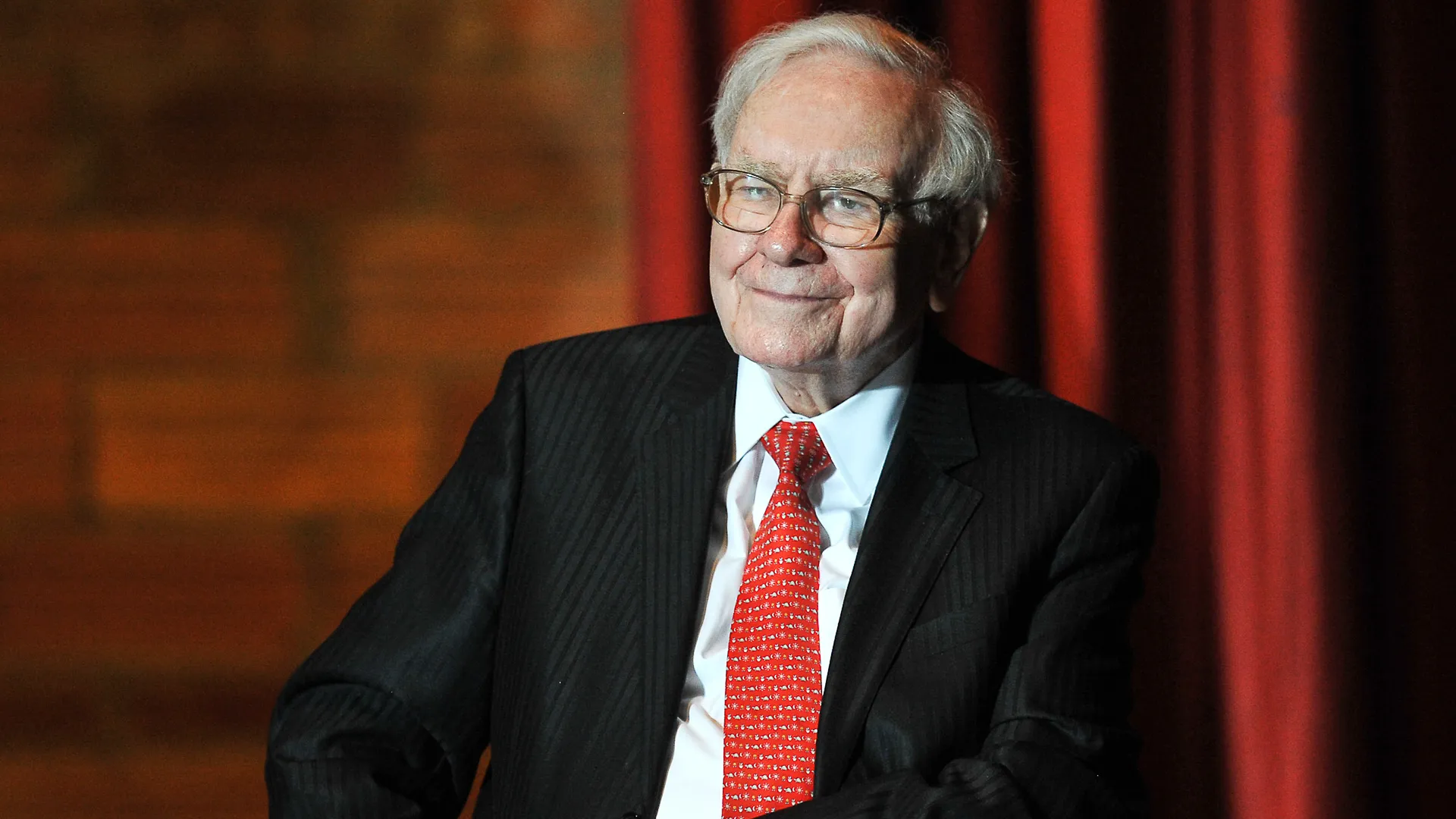 Thanksgiving is just around the corner, but you don't have to wait until November to start giving back. In fact, Sept 5. is the International Day of Charity and an ideal time to make a donation to a cause you care about.
If you do choose to give to charity this year, you'll be in good company. Warren Buffett, David Beckham and J.K. Rowling are just a few of the famous folks who have donated millions of dollars — or more — over the years. Click through to learn about other celebrities who have made sizable donations.
Make Your Money Work Better for You
Warren Buffett's Donations
Warren Buffett is one of the richest investors in the world and gives billions away to charity. In 2006, the "Oracle of Omaha" vowed to donate more than 99 percent of his wealth. And he's been following through on that promise.
This year, Buffett donated an impressive $2.9 billion to The Bill & Melinda Gates Foundation and other charities. In July 2015, he gave away more than $2.86 billion worth of stock in his holding company, Berkshire Hathaway. The Bill & Melinda Gates Foundation received $2.2 billion, while the rest went to four charities run by the Buffett family:
The Howard G. Buffett Foundation
The NoVo Foundation
The Sherwood Foundation
The Susan Thompson Buffett Foundation
Buffett's vow to donate so much of his wealth is part of The Giving Pledge, an agreement by which wealthy people agree to give away most of their money to charitable causes. As of May 2017, 170 people have joined Buffett in this mission.
Learn From the Money Master: How to Make Your First Million the Warren Buffett Way
Sir Elton John's Donations
Elton John is a music superstar who is generous with his earnings. In fact, he gave away more than $34 million to charities in 2015. While a sizable portion went to AIDS foundations, Billboard reports that John also supports the following:
The Breast Cancer Research Foundation
Scholarship funding for students at the Royal Academy of Music
Wright State University
The Juilliard School
In 2016, the singer also gave away $10 million to organizations tackling AIDS in sub-Saharan Africa and the Caribbean.
Leonardo DiCaprio's Donations
Hollywood A-lister Leonardo DiCaprio is using his star power for good. According to Vanity Fair, the actor and environmentalist raised $30 million in 2017 at his annual star-studded gala to support environmental projects and brought in a cool $45 million in 2016.
Through his namesake foundation, DiCaprio also donated $15 million to several charities last year. And despite having a net worth of $245 million, according to Celebrity Net Worth, he's been known to have frugal habits.
Make Your Money Work Better for You
George Lucas' Donations
When "Star Wars" director George Lucas sold his production company to Disney in 2012, he made more than $4 billion on the deal. Rather than pocketing the fortune, Lucas donated the bulk of it to causes he supports, particularly those focused on education.
In 2017 alone, Lucas gave his alma mater, USC Film School, a $10 million endowment, with special support going to Hispanic and African American students. He also provides generous charitable donations to Stand Up to Cancer and the Make-A-Wish Foundation, according to The Hollywood Reporter.
Taylor Swift's Donations
Grammy-winner Taylor Swift is a big pop star with an even bigger history of charitable giving. When a jury ruled in Swift's favor this year after she countersued a former DJ for assault and battery, the singer vowed to donate money to groups that support victims of sexual assault in court.
In 2016, Swift wrote a check to the state of Louisiana for $1 million to help with flood relief. She began "The 1989 World Tour" in the state, according to CNN. The year before, Swift donated $50,000 to an 11-year-old fan battling cancer, according to Us Weekly.
Swift also gave $4 million to the Country Music Hall of Fame and Museum in 2012 to support music education.
J. K. Rowling's Donations
It's no exaggeration to say that J. K. Rowling is fond of charitable giving. In fact, the "Harry Potter" author has given away so much money — and paid out so much in high British taxes — that in 2012, she fell off the Forbes billionaire list. According to a 2017 article by the news site, the author has donated more than $150 million to charity over the years.
Rowling even created her own children's charity, the Lumos Foundation. She also founded the Volant Charitable Trust, which supports "projects that are related to alleviating social deprivation, with an emphasis on women's and children's issues," according to the author's website.
Make Your Money Work Better for You
Oprah Winfrey's Donations
Oprah Winfrey is the queen of charity. In fact, People reported that the former talk show host donated more than $40 million to initiatives supporting women and children in 2009. People got its numbers from The Giving Back Fund's analysis of the most recently available data.
From Rags to Riches: 5 Billionaires Like Oprah Winfrey Who Grew Up Poor
Winfrey has made many of her charitable contributions through the Oprah Winfrey Foundation and her Angel Network, which funds charitable projects and grants for underserved women and children.
She also uses her TV network to help people in need. In August 2017, OWN spotlighted North Carolina's Indo Jax Surf Charities, a group that uses surfing as a tool to help children with special needs.
Jerry Seinfeld's Donations
All joking aside, funny man Jerry Seinfeld takes part in numerous charity events and donates to good causes. Working with his wife, Jessica, Seinfeld hosts events to raise funds for the couple's organization, GOOD+. The nonprofit's mission is to end family poverty. So far, the foundation has donated more than $35 million worth of product, according to the website.
Ellen DeGeneres' Donations
Watch the "The Ellen DeGeneres Show," and you'll notice one thing immediately — host Ellen DeGeneres is a giver. For instance, in one show she gave away $500,000 to a Detroit school. The 2016 People's Choice Awards even recognized DeGeneres with the title "favorite humanitarian."
And remember that celebrity selfie from the Oscars that DeGeneres initiated? For every retweet, Samsung donated money to a charity of DeGeneres' choice. The proceeds were split between St. Jude Children's Research Hospital and the Humane Society of the United States.
So far in 2017, DeGeneres has helped raise money for Children's Hospital Los Angeles in honor of Jimmy Kimmel's infant son, who underwent heart surgery at the facility.
Make Your Money Work Better for You
Ringo Starr's Donations
Ringo Starr can drum up major dough for charity. At an auction in 2015, the Beatles drummer raised nearly $10 million. The proceeds benefited the Lotus Foundation, which he started with his wife, actress Barbara Bach. The foundation supports everything from substance abuse recovery to helping animals in need.
David Beckham's Donations
In 2013, when David Beckham was a soccer player for Paris Saint-Germain, he donated his entire salary — more than $5 million — to charity. And retirement has done nothing to slow the athlete down.
He and his wife, Victoria, run the Victoria and David Beckham Charitable Trust, which helps provide wheelchairs to children in need. Beckham also supports Help for Heroes, a charity that assists injured veterans returning from duty, and is a UNICEF goodwill ambassador.
While Beckham's image was somewhat tarnished this year by leaked emails suggesting he was using charity work to achieve knighthood, UNICEF stuck by the soccer star, praising his hard work and commitment to the cause.
George Clooney's Donations
When he's not starring in blockbuster movies, George Clooney is acting as a humanitarian and political activist. He co-founded Not On Our Watch, which supports global human rights. According to Inside Philanthropy, it's unclear how much of his own wealth he's contributed, but Not On Our Watch has given millions of dollars to support human rights causes.
On Aug. 22, 2017, just days after white nationalists incited violence in Charlottesville, Va., Clooney and wife Amal donated $1 million to the Southern Poverty Law Center to fight hate crimes.
Power Couples With Kids: The Clooneys Join the List of Richest Celebrities to Welcome Twins
Angelina Jolie and Brad Pitt's Donations
Although no longer an item, Angelina Jolie and Brad Pitt were quite the power couple when it came to philanthropy. The actors often used their fame to raise money for charity, such as when they sold their wedding photos for $5 million. In July 2017, Jolie pledged to donate all her earnings from a new Mon Guerlain fragrance to charity.
Make Your Money Work Better for You
Mark Zuckerberg's Donations
Facebook founder Mark Zuckerberg pledged to donate 99 percent of his wealth to charity over the course of his life. In September 2016, he and his wife sold $95 million in Facebook stock so they could give the proceeds to charity. According to Forbes, the couple plans to sell up to $1 billion each year through 2018.
In 2017, Zuckerberg and Chan gave $10 million to support the work of UC San Francisco professor Atul Butte, MD, Ph.D., who leads the charge in using big data to advance health causes.
Bezos, Zuckerberg, Buffett: Which Billionaire Gives the Least Away?
LeBron James' Donations
Cleveland Cavaliers basketball star LeBron James isn't all about shooting hoops. James also has a soft spot for charity. In 2015, the King promised to give $41 million to send kids to college in Akron, Ohio, where he grew up. And in 2017, his group teamed up with Akron Public Schools to form the I Promise School, which strives to help students who are at risk in reading.
Additionally, James contributed $2.5 million to the Muhammad Ali exhibit at the Smithsonian Museum of African American History and Culture in 2016.
Making a Donation? Find Out If You Can Write It Off Come Tax Time
About the Author