Bankruptcy Fraud: Watch Out for These Mistakes When Filing for Bankruptcy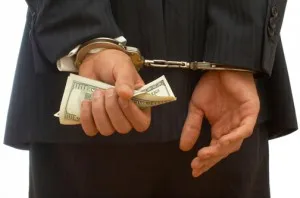 This post was contributed by our Financial Literacy Movement partner Total Attorneys.
Most people who turn to bankruptcy protection are struggling with debt and have little to lost in exchange for a fresh financial start. However, the allure of eliminating debt can cause some people to take drastic measures when considering bankruptcy. Bankruptcy fraud is a federal offense that can result in up to five years in prison and a fine of $250,000, and The bankruptcy laws take a strong stance against those who try to deceive their creditors and the court.
What does the court consider bankruptcy fraud and how can potential filers protect themselves from making honest mistakes? Read on to find out more.
Types of Bankruptcy Fraud
Most people seeking to file Chapter 7 or Chapter 13 bankruptcy are in desperate need of the court's protection, and have little to lose to creditors to begin with. However, some filers seek to defraud their creditors and eliminate debts that they may still have the means to pay.
There are four different ways in which bankruptcy fraud may be committed:
Debtors conceal assets.
This is the most common way in which bankruptcy fraud is perpetrated, accounting for roughly 70 percent of cases. Bankruptcy filers often attempt to hide or give away assets that may be sold during a Chapter 7 liquidation.
Make Your Money Work Better for You
This is not allowed under bankruptcy law, and even assets that are sold within a year of filing must have been sold at a reasonable price, or the court can reverse the sale and seize the property.
Filers submit false or incomplete forms.
This is often where "honest mistakes" can raise suspicion, such as leaving off a source of income, asset or "preferred" creditor who you intend to pay back after bankruptcy. All of these must be included, and you must swear under oath that your bankruptcy forms are complete and truthful. You must also include "anticipated" assets, such as an inheritance that you have been granted, but not yet received.
Individuals file multiple bankruptcy petitions.
This may take the form of filing multiple bankruptcy petitions in the same state using different information — possibly in combination with identity theft — or filing in multiple states. This may also be perpetrated by a "petition mill" debt relief services that file on behalf of clients who do not realize they will in fact be going into bankruptcy.
Filers attempt to bribe the court-appointed Trustee.
In the most severe instances of bankruptcy fraud, a bankruptcy filer attempts to coerce the Trustee overseeing their case in order to achieve a more "favorable" outcome of their case.
So how can bankruptcy filers protect themselves from facing federal bankruptcy fraud charges? The most important step is to be thorough and honest when filling out your bankruptcy petition. Any scheme to hide or transfer assets will likely be investigated, and the potential risk surely outweighs the value of the asset being hidden.
Of course, the bankruptcy court will forgive honest mistakes or omissions, and will allow typically you to file an amended petition or schedule without the risk of federal charges.
Total Attorneys helps connect consumers with a nationwide network of sponsoring bankruptcy attorneys that can help individuals decide if bankruptcy is the right option to potentially eliminate debt or stop foreclosure on your home.
This article is part of the Go Banking Rates Financial Literacy Movement, helping Americans get smarter and grow richer. Take our Billionaire or Bankrupt quiz to test how knowledgeable you are!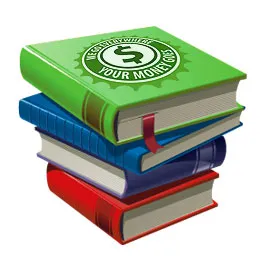 This article is part of the GOBankingRates Financial Literacy Movement