Hobbies of Successful People Like Warren Buffett and Mark Cuban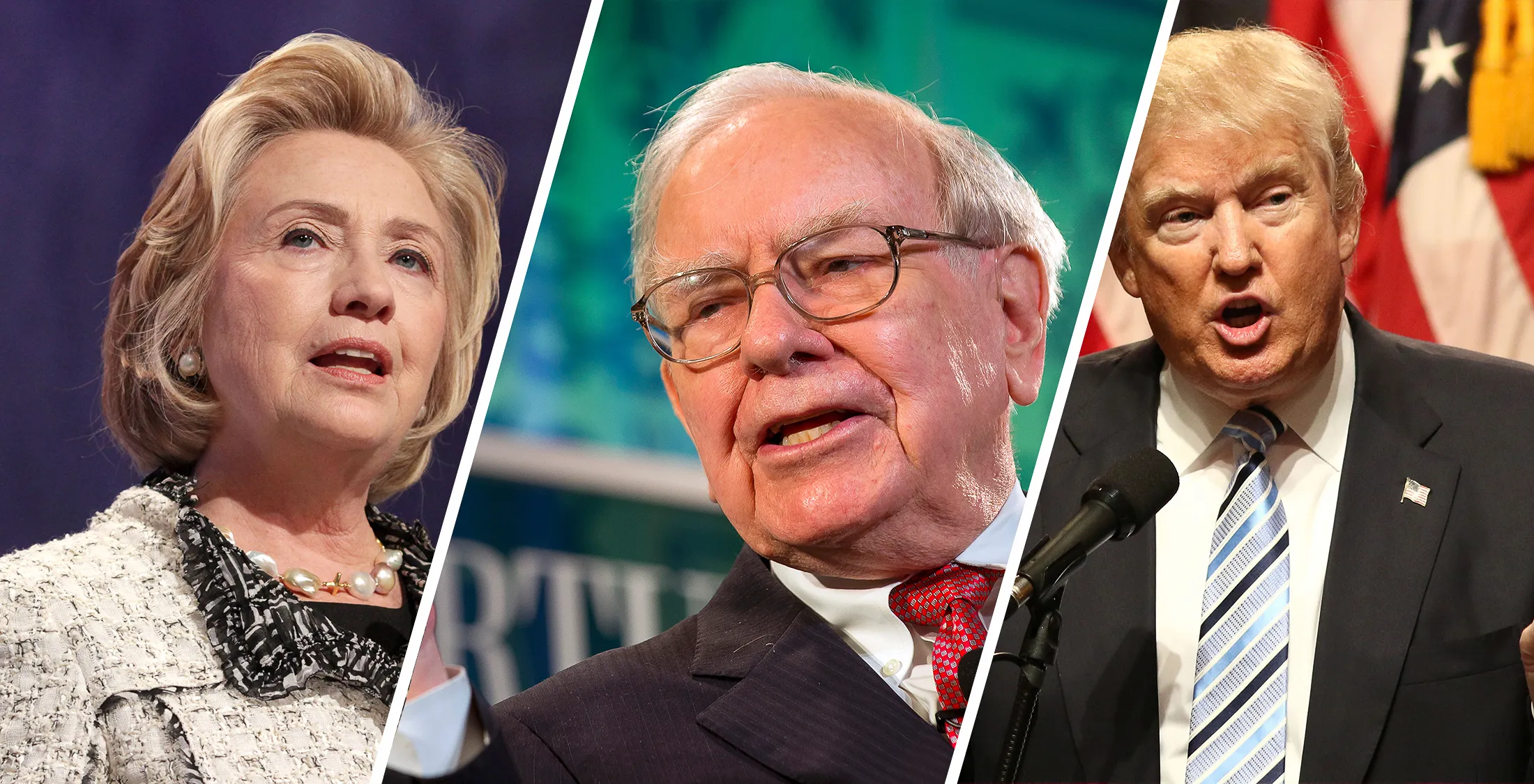 Whether they're hitting the campaign trail or overseeing multibillion-dollar empires, even the world's hardest-working and wealthiest people need time out of the spotlight to recuperate from a long day of work. Click through for a glimpse at some of the hobbies of your favorite celebrities today.
Hillary Clinton — Mystery Novels
A May 2016 NYMag article revealed Democratic presidential nominee Hillary Clinton enjoys mystery novels, notably those written by female authors and including female protagonists. Talk about female empowerment. She and Bill also enjoy watching TV shows like "House of Cards," "Madam Secretary" and "The Good Wife."
Donald Trump — Golfing
It's no secret that Clinton rival and Republican frontrunner Donald Trump loves golf. He's frequently photographed golfing, he's mentioned it on the campaign trail and, oh yeah, he actually owns golf courses around the world.
Warren Buffett — Bridge
Warren Buffett loves to play bridge. He discussed his hobby on CNN Money and said that more than 95 percent of his bridge games have taken place online over the last 15 years. But that doesn't stop the billionaire from playing in-person. In 2007, he was filmed playing bridge with Bill Gates at an annual Berkshire Hathaway meeting.
The Berkshire Hathaway CEO has a net worth of $64.9 billion, which is a measure of assets versus liabilities, reported Forbes. Ranking No. 3 in the Forbes 400 list of the wealthiest people in America, Buffett is a world-renowned investor known for his down-to-earth personality and money know-how.
Make Your Money Work Better for You
Meryl Streep — Knitting
Famed actress Meryl Streep, known for films like "The Devil Wears Prada," "The Iron Lady" and "Mamma Mia!," has simple tastes. She enjoys knitting, according to numerous interviews with the star. In a 2014 interview on "Blank on Blank," a PBS series, the Academy Award-winning actress said she even once found an old knitting bag, which had an unfinished sweater for an ex-boyfriend.
However, knitting is not her only hobby. An interview with The Talks revealed Streep does most of her own cooking, though she had someone cook meals for her and her family when her children were younger.
The actress lives a rather frugal life, she told TheRecord.com in March 2015. "I live a very unspectacular life," she said. "I love to sit on my chair in the living room and knit. Or I cook or read a book. I'm a very frugal person."
Iggy Azalea — Horseback Riding
Rapper Iggy Azalea has been photographed over the years riding horseback, and she also revealed her hobby in a video she made for "On Air with Ryan Seacrest." The singer even owns her own horse and was photographed riding it earlier this year.
Larry Ellison — Sailing
Larry Ellison, co-founder and CEO of Oracle, has a $49 billion fortune, according to Forbes. His hobby of choice is sailing — and he's really good at it. In 2013, he and his team won the America's Cup yacht race for the second time in a row.
"It's funny, because I realized after losing twice that my personality wouldn't allow me to quit while losing," he told Business Insider in 2014. "And then after winning the America's Cup, I discovered my personality doesn't allow me to quit while winning."
Make Your Money Work Better for You
Arianna Huffington — Sleeping
Hobbies don't have to be complex or extreme, as proven by Huffington Post co-founder Arianna Huffington. In a December 2010 Ted Talk, she said, "I learned the hard way the value of sleep." She fell asleep at her desk, she explained, and broke her chin. In her talk, she said that there is a culture of one-upmanship when it comes to how busy we can be and how little sleep we get.
Taylor Swift — Baking
Multi-Grammy award-winning singer and songwriter Taylor Swift has done more in her young life than most people could dream of doing in a lifetime. But off-camera, she has a rather "normal" hobby: baking. On her Instagram, Swift likes to share pictures of her latest baked sweets, like her chai sugar cookies with cinnamon eggnog icing.
Richard Branson — Kitesurfing
Richard Branson, founder of Virgin Group, has been photographed on numerous occasions kitesurfing, such as when he's at home on Necker Island, his private island in the Caribbean. The famed entrepreneur has a host of other interests such as swimming and flying hot air balloons.
Bill Wyman — Metal Detecting
Bill Wyman, former bassist of the Rolling Stones, must surely have one of the oddest hobbies out there: metal detecting. "Metal detecting is not just for anoraks or eccentrics; it's probably the best and most enjoyable way of learning about our history," said Wyman in a press release announcing the Bill Wyman Signature Detector.
Make Your Money Work Better for You
Simon Cowell — Watching Cartoons
The famed reality TV judge takes enjoyment in simpler things, like cartoons. Simon Cowell told GQ magazine he watches cartoons each morning, like "The Flintstones" and "The Jetsons."
Vin Diesel — Dungeons & Dragons
Vin Diesel, the actor known for "The Fast and Furious" franchise, likes to play the tabletop, role-playing game Dungeons & Dragons in his spare time. On his 48th birthday, Diesel even celebrated with a cake designed as Dungeons & Dragons rule books.
Elon Musk — His Job
Justine Musk, ex-wife of Elon Musk, told the New York Times in 2015 that work is Elon's hobby. But take a minute to look at what he does, and maybe it won't be so difficult to understand why: Elon co-founded Tesla Motors and SpaceX.
Angelina Jolie — Collecting Daggers
Angelina Jolie's hobby is collecting daggers. She told W Magazine in 2008 that her mom took her to buy her first daggers when she was 11 or 12.
Steve Wozniak — Segway Polo
Apple co-founder Steve Wozniak has an unusual hobby: Segway polo, which is exactly what it sounds like. He loves the sport so much he participated in the 2009 championships, reported Business Insider.
Mark Cuban — Basketball
Here's another billionaire who turned his hobby into a job. Before buying the Dallas Mavericks NBA team, "Shark Tank" veteran Mark Cuban was a dedicated basketball fan. Nowadays, you can find the "Shark Tank" business mogul cheering — and shouting — on the court.
Oprah Winfrey — Taking a Bath
Oprah Winfrey, billionaire media proprietor and former talk show host, said that bathing is her hobby. On Oprah.com, she even blogged about a hand-carved onyx bathtub by stonecutters in Italy. She eventually got rid of the tub during a redesign of her bathroom.
Michael Galvis contributed to the reporting for this article.

BEFORE YOU GO
See Today's Best
Banking Offers