How Rich Is Personal Finance Influencer Jaspreet Singh?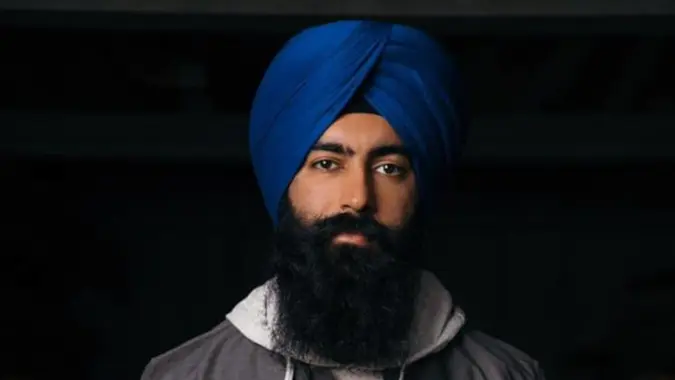 Jaspreet Singh / Jaspreet Singh
You may have seen Jaspreet Singh, founder of MinorityMindset, on YouTube, TikTok, Instagram, and other social media channels. This personal finance influencer has 1.67 million YouTube subscribers, plus 51.2 million views on TikTok and 85,000+ followers. His Instagram is also growing rapidly, with 873,000+ followers.
But social media followers don't always equate to wealth. How rich is Jaspreet Singh?
According to TechieGamers.com, Jaspreet Singh has a net worth of $2 million.
In addition to his business — Minority Mindset Companies, where he shares personal finance and investing tips — Singh has amassed his wealth through real estate investing, stock investment, and two other companies: Briefs Media and Market Insiders, which is an investing education app. He holds the title of "chief executive money nerd" at Minority Mindset Companies. On the "About" page of his website, he identifies as "a serial entrepreneur and licensed attorney on a mission to spread financial education."
Jaspreet Singh: Background
Jaspreet Singh is a second-generation Indian, his parents having immigrated from Punjab. According to Techie Gamers, Singh originally wanted to be a doctor, but instead started his first business at age 17.
He began investing in real estate, purchasing his first property for just $8,000, per Techie Gamers. He realized he needed more capital to earn significant income in real estate, and invented water-resistant athletic socks.
He lost thousands of dollars during the launch when a marketing company scammed him. That inspired Singh to create an Instagram account focused on financial education and entrepreneurship. Ultimately, Singh returned to college to earn his law degree, adding greater credibility to the financial education resources he provides.
Make Your Money Work Better for You
Soon, his YouTube channel began to take off, eventually reaching a 100,000 subscriber milestone. Today, at 1.67 million subscribers, it earns him significant income as he strives to help others do the same by investing wisely and following their dreams.
More From GOBankingRates