These 10 Fashion Icons Are Insanely Rich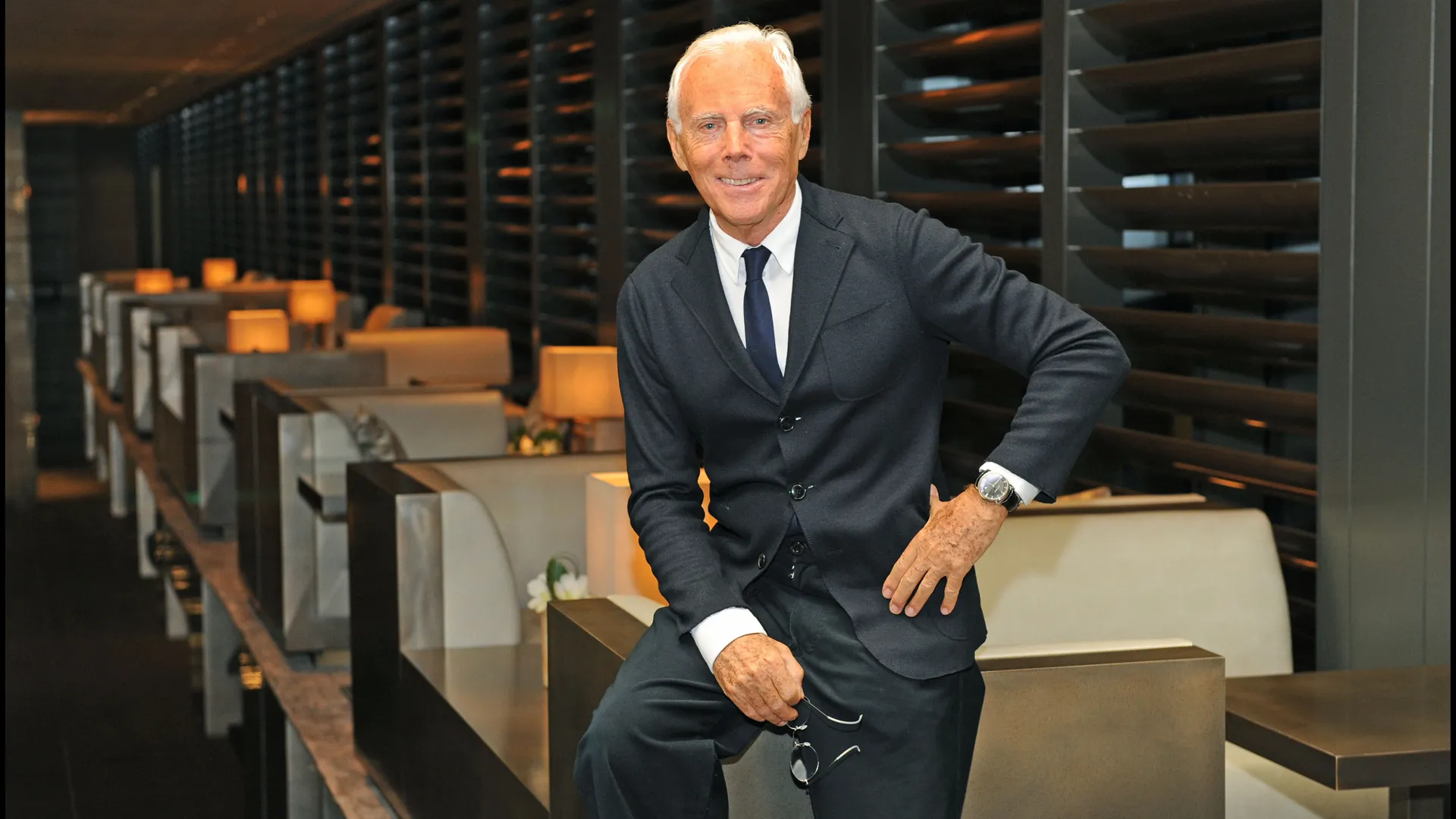 New York Fashion Week 2018 kicks off Feb. 8 and continues through Feb. 16. Fashion lovers will be tuning into the show for the latest styles and trends from the most famous international models and designers.
From Calvin Klein and Kate Spade to Ralph Lauren and Victoria Beckham, this year's runways and audiences will be nothing short of star-studded. Ever since the first organized, seasonal New York fashion week in 1945, the event has put the business of style at the forefront of countless clothing lovers' consciousness. With that in mind, learn the net worths of these NYFW icons.
10. Ralph Lauren Net Worth: $6.6 Billion
Once the owner of a small tie store, Ralph Lauren grew to notoriety when Neiman Marcus ordered 1,200 of his ties. The self-made entrepreneur reportedly controls 82 percent of the voting power at Ralph Lauren, despite the company going public in 1997.
The 78-year-old Lauren has a net worth of $6.6 billion — and his brand of the same name was worth $7.4 billion in 2016, according to Forbes. Ralph Lauren will be showing at this year's New York Fashion Week on Monday, Feb. 12. Click here to see how you can celebrate New York Fashion Week for less.
9. Anders Holch Povlsen Net Worth: $8.5 Billion
Danish fashion icon Anders Holch Povlsen is the CEO and sole owner of the fashion retailer Bestseller — the parent company of numerous fashion labels that have met international acclaim including Jack & Jones, Only, Name It and Moda.
Povlsen's parents Merete Bech Povlsen and Troels Holch Povlsen launched the company in 1975 — and by 1990 his father named him the sole owner. Family funds or not, Povlsen's $8.5 billion net worth is particularly impressive considering his age — just 46 years old. Bestseller started out focusing on women's clothing, but now creates children's and men's apparel as well.
Make Your Money Work Better for You
8. Giorgio Armani Net Worth: $9.1 Billion
Self-made Italian designer Giorgio Armani had a net worth of $9.1 billion in 2016. The legend was born into a working-class family, served in the military and later worked as a buyer and window dresser.
By the 1970s, Armani had begun launching his own fashion brands, gaining notoriety when he designed the wardrobe for the 1980 blockbuster "American Gigolo." Armani's styles are known for clean, well-tailored lines — and he was also one of the first designers to ban unhealthily skinny models from runways.
7. Heinrich Deichmann Net Worth: $12.7 Billion
Heinrich Deichmann heads Deichmann, an international budget shoe manufacturer created by his grandfather in Germany in 1913.
Originally a cobbler's shop, the family company once organized a used shoe exchange to assist customers in need after World War II. Nearly a century later, Deichmann remains known for its affordable footwear and has swelled into Europe's top shoe retailer with over 3,700 stores in 34 different countries.
6. Alain and Gerard Wertheimer Net Worth: $12.7 Billion (Each)
Alain and Gerard Wertheimer aren't simply business partners, but brothers as well. The Wertheimer brothers co-own the elite French fashion house Chanel, each with their own net worth of $12.7 billion.
The pair inherited Chanel from their grandfather, Pierre Wertheimer, who in 1913 cofounded the brand with Gabrielle "Coco" Chanel, who died in 1971. Chanel's trademark styles continued within the brand until Karl Lagerfeld joined the fashion house as creative director in 1983.
5. Stefan Persson Net Worth: $17.1 Billion
Many malls across the U.S. house H&M stores, thanks in part to managing director Stefan Persson. The Swedish fast-fashion store is the second-largest clothing retailer with over 4,500 stores in 62 countries worldwide.
In 1998, Persson passed his role on to his son, Karl-Johan Persson. Numerous family members hold stakes in the company, making them billionaires as well. Together they own about a third of the H&M empire.
Make Your Money Work Better for You
4. Tadashi Yanai Net Worth: $22.7 Billion
Tadashi Yanai's career began alongside his father who owned a roadside tailor shop in Japan's suburbia. Yanai stayed with the trade, later founding the company he still owns: Fast Retailing, which parents the company Uniqlo.
In 2016 alone, Fast Retailing reported $22.7 billion in sales — with over a third of these sales from Uniqlo. The most successful businessman in Japan, according to The Business of Fashion, Yanai is known for his thoughtful and humble approach to business and fashion.
3. François Pinault Net Worth: $29.5 Billion
You might not have heard of French billionaire François Pinault, but you're probably familiar with some of the brands he holds stakes in. Pinault is the majority stakeholder in Kering — a luxury retail group based in Paris that includes Gucci, Yves Saint Laurent, Alexander McQueen and Balenciaga. The businessman is also an art collector and owns a variety of wineries, auction houses and French publications.
2. Bernard Arnault Net Worth: $77.2 Billion
The empire of the man behind Louis Vuitton includes 70 brands in all — including Bulgari, Dom Perignon, Sephora and Tag Heuer, plus close to 4,000 retail stores under the Louis Vuitton umbrella.
Born into an industrial family in France, Bernard Arnault began his career in engineering with a construction company, working his way up into management before later switching gears to fashion, becoming the majority shareholder of LVMH Moët Hennessy — aka Louis Vuitton. This led to his estimated net worth of $58.8 billion. If you're a fan of Arnault's brand Sephora, read on to see how you can score yourself free samples to indulge your makeup addiction.
1. Amancio Ortega Net Worth: $78 Billion
One of the richest people in fashion is also the wealthiest man in Europe — and the richest retailer in the world. For a brief time, Spanish business tycoon Amancio Ortega was even considered the richest person in the world after he founded Inditex with his ex-wife Rosalia Mera in 1975, which fueled his $78 billion fortune.
Inditex conducts business in over 7,200 stores around the world, making it the largest fashion group in existence. It includes brands such as Oysho, Uterqüe, Pull&Bear, Zara and Zara Home, Bershka and Stradivarius. He's known for "fast fashion," sticking to an aggressive schedule of getting new clothing to the market before other companies.

BEFORE YOU GO
See Today's Best
Banking Offers