Warren Buffett Donates $4.6 Billion of His Berkshire Shares To Charity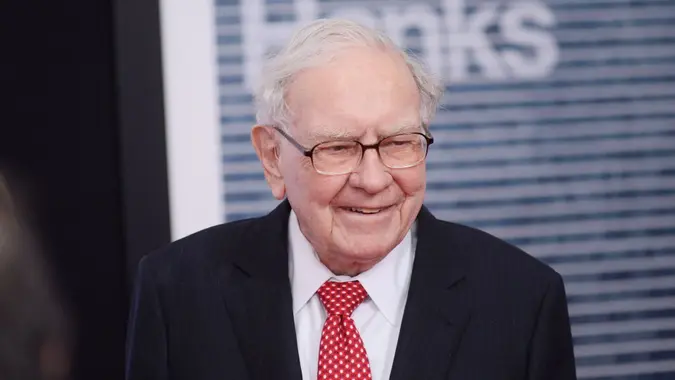 Erik Pendzich / Shutterstock
Warren Buffett has donated $4.6 billion of his Berkshire Hathaway stock to five charities, as he continues to fulfill his goal of giving 99% of his substantial wealth to philanthropic foundations over his lifetime or at death.
The 92-year-old investor and philanthropist is donating 13.7 million Class B shares in total. According to Reuters, beneficiaries include the Bill & Melinda Gates Foundation, which will receive 10.45 million shares and the Susan Thompson Buffett Foundation, which will be given 1.05 million shares. 2.2 million shares will be split evenly among family charities: the Howard G. Buffett Foundation, the Sherwood Foundation and the NoVo Foundation.  
Buffett's altruistic pledge was made in 2006 and since then, he has contributed more than $51 billion to charitable organizations, including $39 billion to the Gates' foundation. Buffett has already given away over half of his Berkshire Hathaway shares but retains 218,287 Class A shares and 344 Class B shares, per Bloomberg.
"The five foundations have received Berkshire B shares that had a value when received of about $50 billion, substantially more than my entire net worth in 2006," Buffett said. "I have no debts and my remaining A shares are worth about $112 billion, well over 99% of my net worth."
The nonagenarian CEO built his Berkshire wealth through long-term, stable investments in businesses that have strong brand recognition, loyal customers and excellent financials, like Coca-Cola, American Express and GEICO Auto Insurance.
Make Your Money Work Better for You
"Nothing extraordinary has occurred at Berkshire: a very long runway, simple and generally sound decisions, the American tailwind and compounding effects produced my current wealth," Buffett said in a statement.
The Bill & Melinda Gates Foundation focuses its efforts on world health issues, U.S. libraries and global schools, among other issues. The Susan Thompson Buffett Foundation invests in reproductive health and family planning grants. The Howard G. Buffett Foundation supports projects in the areas of agriculture, nutrition, water, humanitarian and conservation. The Sherwood Foundation supports nonprofits working to enhance the quality of life in Nebraska and the NoVo Foundation has initiatives aimed on "the spirit and agency of girls and women."
More From GOBankingRates