Fascinating Things Top Billionaires Have in Common
For starters, they're married and have a lot of kids.
©Seth Wenig/AP/REX/Shutterstock
2020 was the year of the billionaire. On average, someone broke the chains of nine-figure living and joined the three-comma club every 17 hours last year. Today, there are 2,755 billionaires in the world, according to Forbes, 660 more than the year before. 86% of them are richer than they were one year earlier.
Find Out: Just How Rich Are Oprah, Bill Gates and Other Big Names?
Learn More: These 47 Billionaires Got Richer During The Pandemic
They're from all backgrounds and walks of life, but interestingly, the world's richest people tend to share a few peculiar quirks. From personal habits to astrological signs, these are the traits that bind the world's elite.
Last updated: July 16, 2021
1/24
Stadtratte / Getty Images/iStockphoto
They're Married
Nearly nine out of 10 world's richest people — 87% — are married, according to a GoCompare study that analyzed the Forbes list of the 100 richest people from 1996 to 2016. Although the list has changed since that study was published, it remains the best source of long-term data on the subject. 
2/24
Elaine Thompson/AP / Shutterstock.com
Or They're Divorced
While it's true that the vast majority of the world's billionaires are still married, it's impossible to ignore several high-profile divorces at the very top of the list that have occurred since the GoCompare study was published. Bill and Melinda Gates might have been the most shocking of all, but there was also Jeff and MacKenzie Bezos and Kanye West and Kim Kardashian West. Elon Musk has been divorced three times, twice with the same woman.
3/24
Michael Buckner/Variety / Shutterstock.com
They Have Large Families
Most billionaires have three or more children, the GoCompare analysis found — 5% had no children, 9% had one child, 23% had two children, 25% had three children, 17% had four children and 21% had five or more. The results of today's list tell the same tale. Amazon's Jeff Bezos has four children, Bernard Arnault, the chairman and CEO of the luxury goods empire LVMH, has five. Elon Musk has six.
Young and Wealthy: The World's 10 Richest Millennials
4/24
©Seth Wenig/AP/REX/Shutterstock
They're Highly Educated
The success stories of college dropouts like Apple founder Steve Jobs and Facebook founder Mark Zuckerberg have been told and told again — but stay in school, kids. Over time, only 14% of billionaires are college dropouts, the GoCompare analysis found. The majority — 56% — have a bachelor's degree, 23% have a master's and 7% have a doctorate. 
One of the richest men in the world, Michael Bloomberg, has a bachelor's degree from Johns Hopkins University and an MBA from the Harvard Business School. Alphabet CEO Larry Page also has two degrees — a bachelor's degree from the University of Michigan and a master of science degree from Stanford.
Take Note: 11 Ways Warren Buffett Lives Frugally
5/24
Grzegorz Michalowski/EPA / Shutterstock.com
But Tech Entrepreneurs Are More Likely to Have Dropped Out
Tech entrepreneurs might be more likely than billionaires in other sectors to lack a college degree. In addition to Steve Jobs and Mark Zuckerberg, other successful tech entrepreneurs that never got their bachelors include Microsoft's Bill Gates, Dell's Michael Dell, Oracle's Larry Ellison and Gateway's Theodore Waitt.
6/24
©Georgi Licovski/EPA/REX/Shutterstock
Their Sign is Aquarius
Aquarius is the most popular astrological sign among billionaires, the GoCompare analysis found, with 12.5% of the Forbes Top 100 from 1996 to 2015 born between Jan. 20 and Feb. 18. Billionaire Aquarians include Mexico's richest man, Carlos Slim Helu, who was born Jan. 28, 1940 and Michael Bloomberg, who was born Feb. 14, 1942.
7/24
Nati Harnik/AP/REX / Shutterstock.com
They're Less Likely To Wear Glasses Than the General Population
About 64% of the U.S. general population wears glasses, according to AllAboutVision, but only about 40% of billionaires did, according to the GoCompare analysis. Of the top 10 richest people in the world, only two typically wear glasses: Bill Gates and Warren Buffett.
8/24
©AP/REX/Shutterstock
The Ultra-Rich Are Less Likely to Be Bald
About 25% of the U.S. male population is affected by male pattern baldness, according to Healthline. Among male billionaires, about 24% are bald, the GoCompare analysis found — par for the course. Today, however, only one of the world's 10 richest people is bald, just 10%. That would be Amazon's Jeff Bezos, who sports a completely shaved head.
9/24
pcess609 / Getty Images/iStockphoto
They've Had Major Failures
Some billionaires have credited failing early on in their careers with motivating them to be ultra-successful later on. For example, pharmaceutical mogul R.J. Kirk failed miserably with his first business venture, but he told Forbes that "failure early on is a necessary condition for success." And hedge fund manager Phil Falcone botched a company buyout in the early 1990s, but the experience taught him "several valuable lessons that have had a profound impact upon my success," he said during a congressional hearing, Forbes reported.
10/24
Robert R Condon / Shutterstock.com
They Were Members of Skull and Bones
Former and current billionaires including investor Edward Lampert, Blackstone co-founder Steven Schwarzman and FedEx founder Frederick Smith were all members of Yale's secret society Skull and Bones, Forbes reported.
11/24
ispyfriend / iStock.com
They Live In New York City -- Make That Beijing
New York long held the title of the city with the most billionaires — until now. In 2021, Beijing overtook New York City, according to Forbes, and the capital of China is now home to one more 10-digit high roller than the Big Apple. There are now officially 100 billionaires in Beijing and 99 in New York.
12/24
Clemens Bilan/EPA-EFE / Shutterstock.com
They Like To Give Back
Since her recent divorce from Jeff Bezos, MacKenzie Scott has already established herself as one of the world's top philanthropists, donating $5.83 billion to causes like racial, gender, and economic equality. She's hardly alone — according to Forbes, many of the world's richest people are also among the world's most generous. 
Retail magnate Chuck Feeney is down to a net worth of $2 million after donating $8 billion as part of a mission to die broke. Michael Bloomberg has given away $11.1 billion. Hedge fund boss George Soros has given away $16.8 billion, while Bill and Melinda Gates gave away $29.8 billion and Warren Buffett has donated $42.8 billion.
13/24
Lorraine Boogich / Getty Images
They Drive Inexpensive Cars
Not all billionaires are cruising around in one-off supercars. Jeff Bezos drove a Honda Accord for years after he became a billionaire. According to CNBC, Michael Bloomberg recently drove a sub-$40,000 Chevy Suburban, Google's Sergey Brin drives a Toyota Prius, and Mark Zuckerberg drives an Acura TSX.
14/24
MPH Photos / Shutterstock.com
They Had Normal First Jobs
Among self-made billionaires, the path to success is often long and winding — and many start at the bottom of the totem pole before making their way to the top. Some of the most successful people had normal first jobs, including Warren Buffett, who worked as a newspaper delivery boy, and Jeff Bezos, who worked as a grill operator at McDonald's.
Education Is the Cause They're Most Passionate About
Nearly 80% of billionaires who donated to philanthropic causes gave their funds to educational organizations. The next-most-popular philanthropic cause among billionaires is social services, followed by healthcare and medical research and arts and culture, according to the Wealth-X 2020 Billionaire Census.
16/24
Stígur Már Karlsson /Heimsmynd / Getty Images
They're Over 50
Good things really do come to those who wait. Only around 10% of billionaires are under the age of 50, according to Wealth-X. The average age of billionaires is around 65.7. In 2021, Forbes found only 10 billionaires under the age of 30.
17/24
Richard Drew/AP/Shutterstock / Richard Drew/AP/Shutterstock
They're Men
The billionaire club is still a boys' club. Of the world's 2,755 billionaires, just 328 are women, according to Forbes. That, however, is a big step up. Not only does that number represent a 36% increase over last year's 241, but their combined net worth is now $1.53 trillion. That's an increase of $570.7 billion or 60% over last year. Among the 328 is a new arrival — Bumble co-founder Whitney Wolfe Herd, the world's youngest self-made woman.
18/24
Orbon Alija / Getty Images
Golf Is Their Favorite Sport
The favorite sports of billionaires — both to play and to observe — are golf, football/soccer, skiing, tennis and basketball, Wealth-X found. Golf is the most popular sport among those whose net worth ranges from $1 billion to $5 billion, and football/soccer is the most popular sport among those whose net worth is over $5 billion.
19/24
Themba Hadebe/AP/REX / Shutterstock.com
They're Self-Made
The Wealth-X study found that only a little more than 13% of the world's billionaires inherited their wealth, and some of the most successful people in the world come from humble beginnings. Oracle co-founder Larry Ellison was born to a single teen mother and Oprah Winfrey grew up in poverty and overcame childhood abuse to become the media mogul she is now.
20/24
Paul Sakuma/AP/REX / Shutterstock.com
They're American
Despite stiff competition in a global economy, America is still the world's greatest one-percenter assembly line. The United States is home to 724 members of the three-comma club, according to Forbes — more billionaires than any other country on Earth. Eight of the 10 richest people in the world are American citizens and the U.S. has 13 of the top 20 spots locked down.
21/24
Eddy Galeotti / Shutterstock.com
But China is Looking to Change All That
It's true that the U.S. is still No. 1 when it comes to billionaire zip codes, but China is coming up fast in the rearview mirror. As of 2021, according to Forbes, China — including Hong Kong and Macao — is home to 698.
22/24
Marion Curtis/Starpix/REX / Shutterstock.com
They Got Their Wealth Through Banking and Finance
Banking and finance is the primary industry for more than 20% of the world's billionaires, Wealth-X reported. Some of the prominent billionaires who amassed their wealth in this industry include Warren Buffett, who is one of the most successful investors of all time, Joseph Safra, whose family made its wealth through banking in Syria, and Carl Icahn, the founder of Icahn Capital Management.
23/24
Scott Olson / Getty Images
But Tech is the Bread and Butter of the Ultra-Rich
While it's true that banking and finance have made the highest percentage of billionaires in general, the game changes when you look at the truly elite billionaires at the tippy top of the list. Six of the 10 richest people in the world made their fortunes in tech. Eight of the top 15 owe their billions to the industry.
24/24
CiydemImages / Getty Images/iStockphoto
They're Profitable
This one might seem self-explanatory, but rich people are good at making money. There's a common perception that the world's elite just magical money vacuums, but the companies they run tend to get impressive results. 
According to the UBS and PwC Billionaires Report, companies run by billionaires earned returns of 17.8% through most of the 21st century compared to the MSCI AC World Index's 9.1% return during the same period.
More From GOBankingRates
Andrew Lisa contributed to the reporting for this article. 
About the Author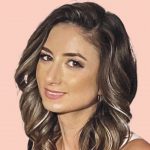 Gabrielle joined GOBankingRates in 2017 and brings with her a decade of experience in the journalism industry. Before joining the team, she was a staff writer-reporter for People Magazine and People.com. Her work has also appeared on E! Online, Us Weekly, Patch, Sweety High and Discover Los Angeles, and she has been featured on "Good Morning America" as a celebrity news expert.