Ariana Grande, Drake and Other Child Actors Who Went on to Make Millions in Music
The screen launched them to stardom.
Chris Pizzello/Invision/AP/Shutterstock / Chris Pizzello/Invision/AP/Shutterstock
1/12
Todd Williamson/January Images / Shutterstock.com
Ariana Grande
Ariana Grande's first big break came in 2008, when she was cast in the Broadway musical "13." She made a name for herself in the TV show "Victorious" and its spinoff, "Sam & Cat," before transitioning into a music career.
Grande released her first single, "Put Your Hearts Up," in 2011 and quickly became a pop sensation. On May 22, 2017, her concert in Manchester, England, was the target of a suicide bomber who detonated a bomb as people exited the arena. In all, 22 people died and 116 were injured.
She received a Grammy Award for her album "Sweetener" in 2019 and released her newest album, "Positions," in October 2020.
2/12
Kathy Hutchins / Shutterstock.com
Miley Cyrus
Miley Cyrus rose to fame as the title character in Disney Channel's "Hannah Montana." She starred in the television show from 2006 to 2011 alongside her country-music star father, Billy Ray Cyrus. The show helped launch her music career.
Cyrus has put out six non-"Hannah Montana" albums, with a seventh, "Plastic Hearts," due to be released on Nov. 27, 2020. Earlier this year, she launched an interview show called "Bright Minded: Live with Miley" on Instagram Live to help people deal with the COVID-19 pandemic.
3/12
worldswildlifewonders / Shutterstock.com
Hilary Duff
Hilary Duff has been an accomplished actress and singer for nearly two decades. She got her start as an extra in the 1997 TV movie "True Women" and rose to fame as the title character in the Disney Channel hit series "Lizzie McGuire."
In addition to acting, Duff is a singer. Her voice earned her a number of spots on the charts, for songs such as "So Yesterday" and "Come Clean." She produced her last album in 2015 before detouring into independent films and TV and focusing on her family.
She is expecting her third child.
4/12
Dooley Productions / Shutterstock / Dooley Productions
Britney Spears
Britney Spears got her break in "The All-New Mickey Mouse Club" at age 11. More than two decades later, she remains an international pop sensation. Idolator reports Spears' debut album, "…Baby One More Time," sold more than 30 million copies worldwide. Since then, the pop princess has churned out numerous hits.
After the artist had a public breakdown, her father took over conservatorship of Spears' life and business in 2008. While she has produced more albums, NBC News reported in November 2020 that Spears is afraid of her father and doesn't want to make more music under his control.
Keep reading: 20 Hobbies of the Rich Only They Can Afford
5/12
Kathy Hutchins / Shutterstock.com
Christina Aguilera
Thanks to her powerful voice, Christina Aguilera has established herself as one of the most talented pop singers today. But many people might not realize she has been rocking the stage since starring on "The All-New Mickey Mouse Club" alongside Britney Spears and other future stars.
Affectionately referred to as "Xtina" by her fans, the mother of two is behind a number of hit songs, such as "Beautiful" and "Genie in a Bottle." In a departure for her, she starred in the independent film "Zoe" in 2018. The following year, she began her own limited-engagement Las Vegas show, "The Xperience."
6/12
Shutterstock.com / iStock.com
Justin Timberlake
Justin Timberlake started out on "The All-New Mickey Mouse Club" with Britney Spears, Christina Aguilera and his future 'NSYNC bandmate JC Chasez. He joined the band at age 14 and quickly became an international sensation.
In 2002, he released his debut album, "Justified." Timberlake has earned 10 Grammy Awards.
Although known for his singing, Timberlake has established himself on the big screen, appearing in films such as "The Social Network" and "Inside Llewyn Davis."
He married actress Jessica Biel in 2012. They have two young sons.
7/12
Denis Makarenko / Shutterstock.com
Selena Gomez
The pop superstar is known for hits such as "Lose You to Love Me" and "Look at Her Now," but Selena Gomez got her start as Gianna on the popular children's show "Barney & Friends" in 2001. The Texas native scored parts in multiple TV shows, including Disney's "Wizards of Waverly Place," which eventually led her to the big screen. Gomez also has voiced characters in the film "Dolittle" and the "Hotel Transylvania" series of movies.
Gomez revealed she was battling an autoimmune disease, lupus, in 2014, and bipolar disorder in 2020.
8/12
Ben Houdijk / Shutterstock.com
Demi Lovato
Demi Lovato, like Selena Gomez, got her start on "Barney & Friends" nearly 20 years ago. She began working with the Disney Channel in 2007, appearing in various TV shows and movies such as "As the Bell Rings," "Camp Rock" and "Sonny with a Chance."
While she continues to appear on TV intermittently — she was in a few episodes during the fifth season of "Glee" and was a judge on the U.S. version of "The X Factor" — Lovato has been focusing more on her singing career in recent years. She's had a number of hits, including "Sorry Not Sorry."
9/12
Kathy Hutchins / Shutterstock.com
Fergie
Fergie, born Stacy Ann Ferguson, was the voice of Sally Brown in the 1984 TV movie "It's Flashbeagle, Charlie Brown." She went on to appear in a number of other TV shows, movies and feature films, including "Married… With Children," "Kids Incorporated" and "Mr. Belvedere."
In 2003, she joined the Black Eyed Peas and helped catapult the group to success with hits such as "Where is the Love?"
Fergie took a hiatus from her solo career but released her most recent album, "Double Dutchess," in 2017. Today, she's mostly focusing on raising her son, Axl, and on her wine label, Ferguson Crest.
10/12
Chris Pizzello/Invision/AP/REX/S / Chris Pizzello/Invision/AP/REX/S
Janet Jackson
Janet Jackson is one of the world's most famous recording artists, but she actually worked as a child actress in such shows as "Good Times," "Diff'rent Strokes," "The Love Boat" and "Fame."
Since then, she's achieved massive success as a solo artist, with many No. 1 hits. Her first Billboard chart-topper was "When I Think of You," and she found similar success with "Again," "That's the Way Love Goes" and "Love Will Never Do (Without You)." Five years after her last album, Jackson announced a new album in February, "Black Diamond." She was set to release the album and go on tour this year, but she canceled the tour amid the coronavirus pandemic.
11/12
EDMOND SADAKA EDMOND/SIPA/REX/Sh / EDMOND SADAKA EDMOND/SIPA/REX/Sh
Drake
He's one of the biggest rappers in the game today, but Aubrey "Drake" Graham got his start in the entertainment industry as a child actor.
Drake's first big break came in 2001, when he landed the role of Jimmy Brooks on "Degrassi: The Next Generation." By 2006, he had detoured into a rap career, becoming extremely successful a few years later.
In 2018, his album, "Scorpion," was streamed more than 1 billion times in the first week of its release, making him the first artist to reach that milestone. He continues to make music, and he also has entered the cannabis industry in his native Toronto.
12/12
Featureflash Photo Agency / Shutterstock.com
The Jonas Brothers
Net worth: $150 million combined
Though the Jonas brothers — Joe, Kevin, and Nick — actually were making music by the time they starred on TV, they weren't a household name. When they appeared in the Disney movie musical "Camp Rock," with Joe as the romantic lead, their brand of good boy sex appeal took off.
In 2007, they released their album, "Jonas Brothers," which reached No. 5 on the Billboard chart.
After four studio albums together, the brothers split up in 2013 and worked on other projects. They reunited in 2019.
More From GOBankingRates
Laura Woods contributed to the reporting for this article.
Editorial Note: This content is not provided or commissioned by the bank advertiser. Opinions expressed here are author's alone, not those of the bank advertiser, and have not been reviewed, approved or otherwise endorsed by the bank advertiser. This site may be compensated through the bank advertiser Affiliate Program.
About the Author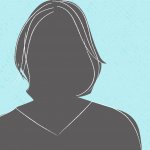 Jordan Rosenfeld is a freelance writer and author of nine books. She holds a B.A. from Sonoma State University and an MFA from Bennington College. Her articles and essays about finances and other topics has appeared in a wide range of publications and clients, including The Atlantic, The Billfold, Good Magazine, GoBanking Rates, Daily Worth, Quartz, Medical Economics, The New York Times, Ozy, Paypal, The Washington Post and for numerous business clients. As someone who had to learn many of her lessons about money the hard way, she enjoys writing about personal finance to empower and educate people on how to make the most of what they have and live a better quality of life.