Celebrity Net Worths That Will Surprise You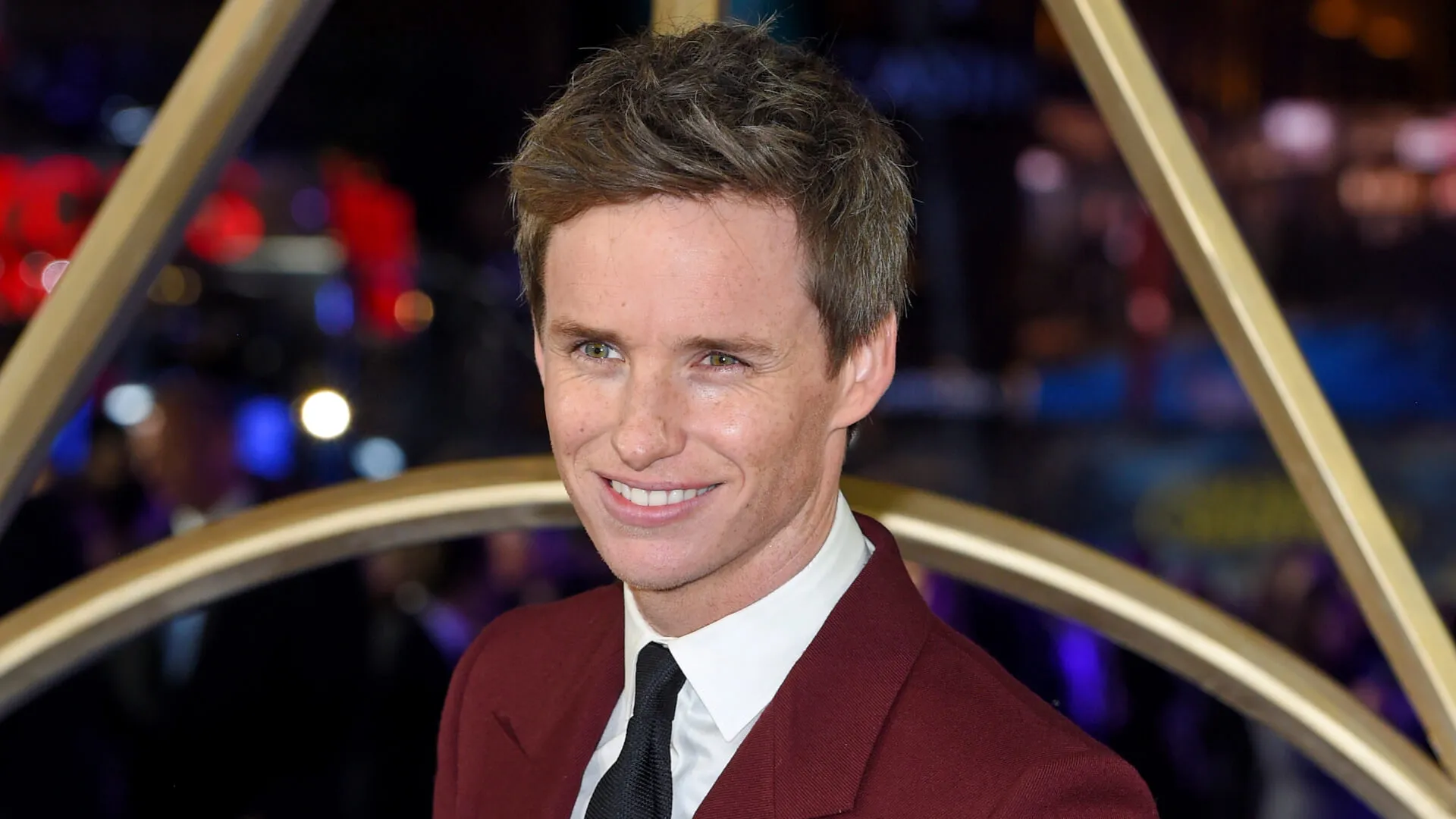 It's easy to assume all famous celebrities are rolling in cash, but many big stars aren't as rich as you think. Of course, you're not overestimating the wealth of every celebrity, because some stars are sitting atop larger fortunes than you would ever imagine.
Estimating celebrity net worth can be tricky because the public only sees a certain version of the star, which doesn't always provide a realistic version of his or her life. Take a look at some of the most shocking celebrity net worths.
Last updated: Sept. 14, 2020
Pamela Anderson
She rose to fame as C.J. Parker on "Baywatch," but the hit 1990s show didn't pay Pamela Anderson as much as fans might imagine. The blonde beauty reportedly had a starting salary of around $5,000 to $7,500 per episode, which rose to $40,000 by the time she left the show in 1997, producer Michael Berk revealed in a 2016 interview with The Hollywood Reporter.
Stephen Baldwin
The Baldwin brothers have been Hollywood staples for decades, but Stephen hasn't amassed a huge fortune — despite having over 100 acting credits, including roles in "The Usual Suspects" and "Bio-Dome."
Baldwin has had money troubles for years, including a bankruptcy filing in 2009, a foreclosure on his home in 2017 for failing to make mortgage payments and an arrest for failing to pay taxes for three years, Business Insider reported.
His brother Alec has not befallen the same fate — his net worth is an impressive $60 million.
Make Your Money Work Better for You
Luke Bryan
Singing about hunting and fishing has really paid off for Luke Bryan. The country star is one of the top celebrity earners of 2020, making $45.5 million this year, Forbes reported. Historically, much of Bryan's income comes from touring, with some stops grossing over $3 million nightly. He's also a judge on "American Idol," and has an endorsement deal with Chevrolet.
Bryan's net worth is higher than that of fellow country singer and reality show competition judge Blake Shelton, whose net worth is $100 million.
Paul 'Pauly D' DelVecchio
Unlike many reality TV personalities, "Jersey Shore" star DJ Pauly D held on to his fortune. Part of the hit MTV show's cast for all six seasons of its 2009 to 2012 run, he earned $150,000 per episode for the show's final season, according to E! News, totaling roughly $2.1 million.
DelVecchio has appeared on several other reality shows, including "Famously Single" and his own "The Pauly D Project," and reunited with his "Jersey Shore" castmates in 2018 for "Jersey Shore Family Vacation." A DJ by trade, he performed with Britney Spears for six dates on her 2011 "Femme Fatale" tour.
The "Jersey Shore" alum with the highest celebrity net worth, DelVecchio is clearly money savvy. In comparison, his co-star Nicole 'Snooki' Polizzi has a $4 million net worth and Mike 'the Situation' Sorrentino has a $300,000 net worth.
Allison Janney
Allison Janney is a seven-time Emmy-winning actress with an Academy Award to boot, but she's not particularly wealthy by Hollywood standards. Currently starring on the CBS sitcom "Mom," she and co-star Anna Faris scored major raises when the show was renewed for two more seasons in 2019. Each reportedly earn more than $350,000 an episode, according to Deadline.
Interestingly, Faris' net worth, at $30 million, is double Janney's.
Michael Keaton
Oscar-nominated actor Michael Keaton is a longtime film and TV star, so it's shocking he hasn't garnered a seriously large fortune in his more than four decades in the industry. Not only did he win a Golden Globe in 2015 for "Birdman," Keaton has also starred in several other hits, including "Spotlight," "Mr. Mom" and "Beetlejuice."
Perhaps his most famous role of all was as the iconic superhero in "Batman" and "Batman Returns." In comparison, most recent Batman Ben Affleck's net worth is $150 million.
Make Your Money Work Better for You
Floyd Mayweather
As a champion boxer, it's no surprise that Floyd Mayweather is rich — but he's probably richer than you think, with a net worth of over half a billion dollars. "Money Mayweather" topped Forbes' 2018 lists of highest-paid celebrities and highest-paid athletes, with a $275 million salary plus an additional $10 million in earnings from endorsements.
For comparison, Conor McGregor — whom Mayweather boxed against in a highly publicized 2017 fight — is worth a fifth of that, with a net worth of $120 million.
Dr. Phil McGraw
Although Dr. Phil's net worth pales in comparison to Oprah's — the TV host turned mogul is worth $3.5 billion — his wealth is nothing to scoff at. McGraw's talk show is one of the most-watched syndicated shows, according to Forbes, and he adds to his income with executive producing credits on the shows "Bull" and "Face the Truth." He is also a co-founder of the Doctors on Demand app.
To put his net worth into perspective, fellow daytime talk show host Maury Povich is worth $60 million — a mere fraction of McGraw's worth.
Tinsley Mortimer
Tinsley Mortimer might be one of the richest celebrities to star on reality TV. When she joined "The Real Housewives of New York" cast in season nine, Mortimer was living in castmate Sonja Morgan's spare bedroom. It might seem she was hard up for cash, but her net worth is actually more than four times that of Morgan's $8 million fortune.
Mortimer was previously married to oil heir Topper Mortimer and is reportedly a descendant of Thomas Jefferson. She starred in and produced the CW reality show "High Society."
Also an author, Mortimer wrote the book "Southern Charm." Additionally, her resume includes a stint at Vogue as well as work in public relations and fashion design.
Reality TV salaries range widely — see who makes a lot and who doesn't.
Make Your Money Work Better for You
Gordon Ramsay
Gordon Ramsay has turned his success as a chef into major success as an entertainer, with producing credits on a number of cooking shows including "Hell's Kitchen," "MasterChef" and "MasterChef Junior." He adds to his impressive income — which was $70 million in 2020, according to Forbes — with licensing deals, paid personal appearances and cookbooks.
Ramsay's net worth is more than double that of fellow famous chef Wolfgang Puck, who has a net worth of $90 million.
Eddie Redmayne
Eddie Redmayne won the Oscar for Best Actor in 2015 for his work in "The Theory of Everything" and was nominated in the same category in 2016 for "The Danish Girl." Despite earning Hollywood's highest achievement, the "Fantastic Beasts and Where to Find Them" star's net worth is remarkably low.
In comparison, fellow 2015 Best Actor Oscar nominee Benedict Cumberbatch and fellow 2016 Best Actor nominee Michael Fassbender both have net worths of $30 million. Redmayne's salary details have not been publicly revealed.
Keri Russell
Golden Globe-winning actress Keri Russell most recently starred in the FX drama "The Americans" and previously held the title role in the hit ABC series "Felicity." The former Mickey Mouse Club member's net worth seems a little low considering her talent and level of fame.
"Felicity" was canceled in 2002. In 2000, Entertainment Weekly cited her salary for the show as roughly $40,000 per episode.
Tori Spelling
Tori Spelling grew up as Hollywood royalty as daughter of the famed film and TV producer Aaron Spelling, who had a net worth of $600 million at the time of his death. Spelling made a career for herself as well, starring on the hit show "Beverly Hills: 90210" throughout the '90s, and steadily appearing on TV in both scripted and reality shows ever since. Despite that, her net worth is at the bottom of this net worth list.
Spelling admitted to having a spending problem, writing in her book "Spelling It Like It Is" that she found it hard to live a simpler life after growing up so rich. And she didn't get as large of a payout as one might expect when her father died, receiving only $800,000 after taxes, Fox News reported.
Spelling's "90210" co-stars haven't had the same money troubles — Luke Perry had a net worth of $10 million before he died in 2019, and Jennie Garth has a net worth of $8 million.
Make Your Money Work Better for You
Howard Stern
With quite likely the highest net worth in radio, Howard Stern earned $90 million in 2020, according to Forbes. The shock jock signed a five-year deal with Sirius XM Radio in 2015 valued at $90 million per year, according to The New York Post.
Scott 'Carrot Top' Thompson
Known for his fiery red hair, Scott "Carrot Top" Thompson is one of the wealthiest celebrities in comedy, but he largely flies below the radar. His main act is a regular gig at Luxor Resort & Casino in Las Vegas. He's appeared in several movies and television shows, but mostly in small roles.
In comparison, Louis C.K.'s net worth is $35 million.
Click through to read about the fortunes of people who won an Emmy, Grammy, Oscar and Tony.
Gabrielle Olya contributed to the reporting for this article.
More From GOBankingRates
All financial data is provided by CelebrityNetWorth unless otherwise noted.