21 Hacks to Reduce Your Healthcare Costs This Year

8 min Read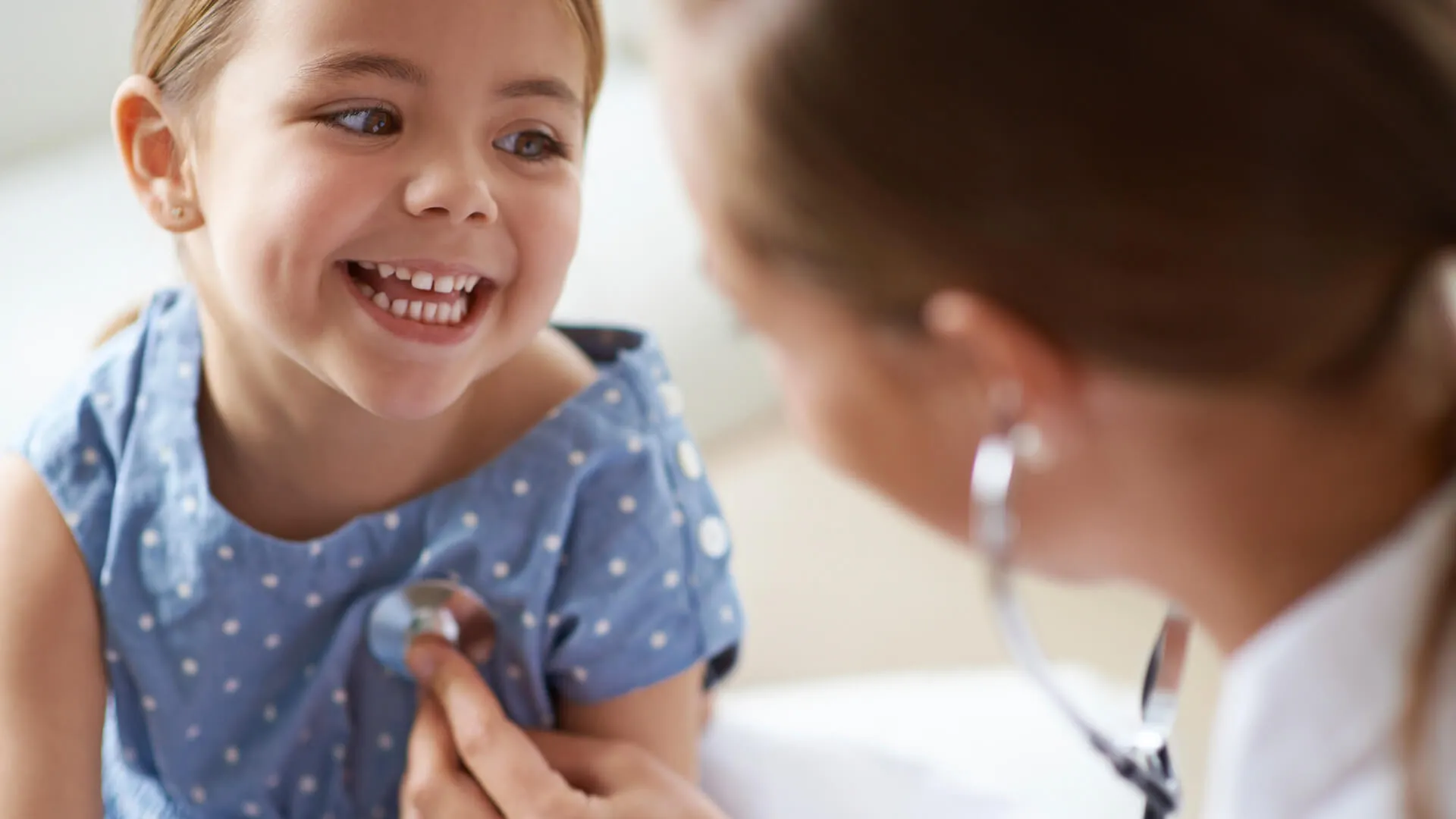 It's no secret that healthcare costs have skyrocketed in recent years. Between rising insurance premiums and a lack of pricing regulation for everything from lab work to prescriptions, medical costs have soared. Fortunately, there are some ways to cut medical costs before they send you into debt.
Click through to learn how these healthcare hacks can save you thousands in medical expenses.
Make Your Money Work for You
1. Use Generics
If your doctor prescribes you a brand-name drug, ask whether it would be okay to use a generic substitute. Generics can be significantly less expensive, and often there's no difference in the product itself. Medicare enrollees who opted for generic drugs saved an average of $1,883 per person in 2016, according to a report by the Association for Accessible Medicines.
Click here to discover ways to reduce healthcare costs to survive retirement.
2. Stick With In-Network Providers
Your insurer has deals with certain providers that will give you the best price and guarantee that the treatment will be covered. Going out of your network almost always means that you'll have to pay higher prices. Out-of-network providers charged patients on average 300 percent more than the Medicare rate for many procedures, according to an analysis by America's Health Insurance Plans, a trade association representing the insurance industry.
3. Ask for 90-Day Prescriptions
Breaking down the monthly cost, you'll likely pay less for a prescription for a 90-day supply of medicine than you would for a 30-day supply. Plus, you'll only have to pay your copay once instead of three times.
4. Get Moving
In addition to causing poor health, an inactive lifestyle can have a dramatic impact on your medical bills. Sedentary adults pay $1,437 more per year in healthcare costs than adults who are physically active, according to the 2016 State of Obesity report.
Get Fit for Less: Here's How to Save Money on Your Gym Membership
5. Get a Pet
Not only can it be rewarding to have a pet, but it can provide tangible health benefits, too. The decline in office visits and the reduced frequency of obesity associated with pet ownership can lead to savings of about $86 per year in medical costs, according to a 2015 report from the Human Animal Bond Research Initiative Foundation.
Make Your Money Work for You
6. Shop Around for Care
Shop around to find the best price and quality for elective procedures within your insurance network. Start by checking Healthcare Bluebook to get a sense of what a fair price for the procedure might be in your geographic area. Then call around to a few providers and ask for a quote based on your health insurance.
"Even if you have insurance and you play by the rules, you could still pay five to 10 times more than you should if you don't shop for care," said Jeff Rice, CEO of Healthcare Bluebook.
7. Check Your Bill for Errors
According to a 2017 study by Medliminal Healthcare Solutions, four out of five medical bills contain at least small errors, costing Americans an astonishing $68 billion.
Protect yourself from overpaying by carefully reviewing every bill that you receive and disputing any potential errors. If anything looks off, or you don't understand a charge, contact the provider.
See more: 5 People Share the Brilliant Ways They Slashed Their Medical Bills
8. Carefully Select a Healthcare Plan
When it comes to deciding on a health insurance plan, choosing the correct plan upfront can potentially save you thousands in medical expenses throughout the year. Still, more than 90 percent of workers say they choose the same benefits every year, and 80 percent spend less than an hour researching benefit options before making a selection, according to a 2016 Aflac poll.
9. Take Advantage of Wellness Programs
Companies are increasingly investing in wellness programs that encourage workers to take steps to monitor and improve their health — such as signing up for biometric screenings, health assessments and physical activity programs. To increase employee participation in such programs, a growing number of employers are now offering incentives like money, gift cards, reduced health insurance premiums or contributions to an HSA or FSA, according to a 2015 report by the National Business Group on Health.
Make Your Money Work for You
10. Use Your HSA
If you have a high-deductible health plan at work, then you can fund a health savings account to use for medical expenses. Unlike an FSA, your HSA money is yours to keep and grows over time, so even if you don't use it this year, you can tap it for medical expenses in the future. For 2018, you can put up to $3,450 for an individual and $6,900 for a family into an HSA to use for medical expenses.
HSA vs. FSA: How to Choose the Best Healthcare Account
11. Shop Around for Drugs
Just as medical providers offer different prices, so do drugstores. For example, a recent search on GoodRx for a 30-day supply of Lipitor found prices ranging from $7 to more than $40.
Retailers like Walgreens and Costco have prescription savings clubs, which offer a discount on generic prescriptions and often price match their competitors. The Walgreens program also provides a 10 percent discount on care at the store's health clinics.
12. Avoid the Emergency Room
Unless you have an actual emergency, stay away from the emergency room. Visiting a doctor's office or urgent care clinic typically costs much less and is often a less frenzied experience.
Choose carefully, though, because urgent care clinics that are owned by hospitals could charge the same rate as their parent companies. "You'll pay anywhere from four to 20 times the price by not going to your doctor," said Adria Gross, CEO of MedWise Insurance Advocacy, which helps people navigate the medical claims system.
13. Negotiate Your Bills
If you're paying out of pocket for a procedure, contact a hospital's billing department upfront to see whether there's any wiggle room in the price. If you've already had a procedure, but can't afford to pay the bill, there might also be an opportunity to negotiate your medical bills, or set up a payment plan that makes it more affordable.
Make Your Money Work for You
14. Download an App
Thanks to telemedical apps like Heal, arranging a house call by your physician might be as easy as pulling out your smartphone.
Although a house call with your doc might cost a little more than a traditional office visit, avoiding those middle-of-the-night ER trips can lead to significant savings. In fact, a 2016 study by USC Schaeffer Center for Health Policy and Economics and USC Price School of Public Policy showed that instituting a house call program in a senior population reduced both hospitalization rates and medical spending. As a bonus, you don't have to leave the house when you're under the weather.
15. Consider Medical Tourism
An estimated 1.4 million Americans left the country in 2017 for health procedures that are cheaper elsewhere or not affordable in the United States, according to Patients Beyond Borders. The practice of "medical tourism," as it's known, includes risks, such as trouble communicating or less-safe practices. The Medical Tourism Association estimates that traveling for medical treatment can net savings of up to 90 percent, however.
16. Bundle Your Costs
Once you've reached your deductible in one year, consider scheduling any covered, elective procedures to also take place that year. That way, you can potentially avoid having to pay the full deductible in two consecutive years.
17. Deduct Your Medical Expenses
You qualify to write off your medical expenses on your taxes if these costs are more than 7.5 percent of your adjusted gross income. Qualified expenses include premiums, fertility treatments and hearing aids, among other costs.
18. Go to Labs for Blood Work
If your doctor orders blood work or other lab tests, first ask whether they're medically necessary. If so, get the work done in a standalone lab, where prices tend to be lower than what you'd pay in a hospital or at some doctors' offices.
Asking your doctor for a written lab order and taking it to a national laboratory group, rather than an in-hospital lab facility, could score you lab test savings of up to 90 percent, according to a 2014 study by healthcare consultant group Castlight Health.
Make Your Money Work for You
19. Insure Yourself
Under the Affordable Care Act, if you can afford health insurance but choose not to buy it, you'll have to pay a fine when you file your federal tax returns for that year. If you're uninsured in 2018, you could pay a fine of 2.5 percent of your household income, or $695 per adult and $347.50 per child under 18 — whichever is highest. In addition, going uninsured means that one medical emergency could become a financial disaster, depleting your savings or causing you to run up unnecessary debt.
Find Out: The Financial Pros and Cons of Repealing the Affordable Care Act
20. Strategize With Your Spouse
If both you and your partner have access to health benefits at work, compare the plans offered by both companies. Find out which one offers the richest benefits at the best price for your family, and whether you might be able to save money by being insured separately.
21. Move Somewhere Cheaper
The cost of getting insurance via the Affordable Care Act marketplaces varies drastically depending on where you live. In Iowa, for example, a silver plan can come with a $1,001 per month premium in 2018, according to an Avalere Health analysis. A similar plan in New Hampshire, by contrast, costs $694 per month this year.
Next Up: 50 Cheapest Places to Retire
About the Author