Grammy Nominees vs. Oscar Nominees: Who's Richer?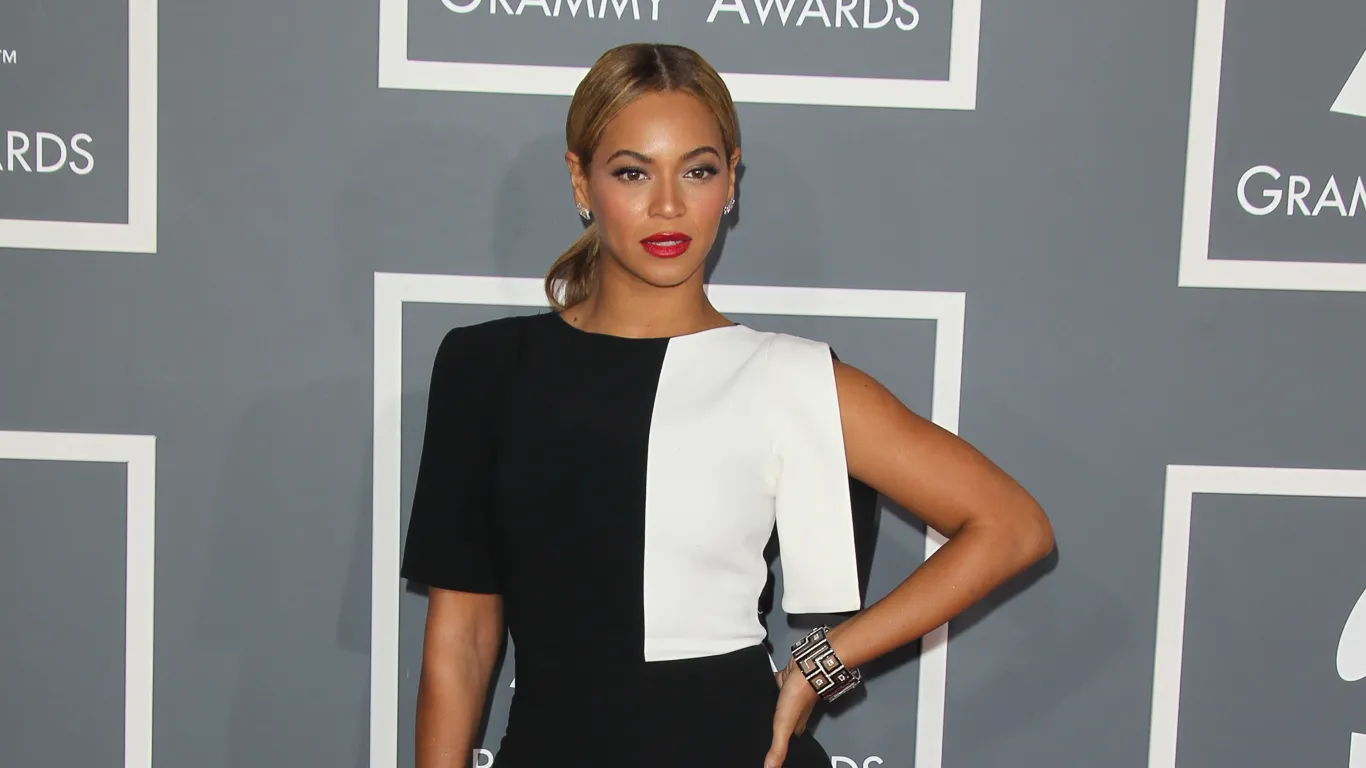 For Hollywood's hottest stars, February is a busy time of year. Smack-dab in the middle of awards season, the month features two of the season's biggest shows: the 59th Annual Grammy Awards, held on Feb. 12 at the Staples Center in Los Angeles, and the 89th Academy Awards, set for Feb. 26 at the Dolby Theatre in Hollywood, Calif. Actors and music industry heavyweights alike will convene to celebrate — and some will earn accolades for their efforts over the last year.
In honor of the biggest awards shows of the year, GOBankingRates pitted the most famous nominees in each major category of the Oscars 2017 and Grammys 2017 against one another to see who's the richest. Find out if salaries trend higher in the music or film industry.
Who Is Worth More? Beyoncé vs. Denzel Washington
A two-time Oscar winner, Denzel Washington is nominated this year in the Best Actor category for his work as Troy Maxson in "Fences." His previous Oscars were also for Best Actor; he won for "Training Day" in 2002 and for "Glory" in 1990.
Beyoncé already has 20 Grammys in her collection and is currently in the running for several more — including Record of the Year for "Formation." If she wins, she will take home her first award in this prestigious category.
Winner — Beyoncé Net Worth: $450 Million
Queen Bey's sky-high net worth stems from both her music and acting achievements. She rose to fame as a member of Destiny's Child but went on to achieve massive success as a solo artist. All six of her studio albums have debuted in the No. 1 spot on the Billboard 200 List — including her latest album "Lemonade." Also an actress, she's best known on the silver screen for her work in "Dreamgirls" and "Obsessed."
At $190 million, Washington's net worth is nothing to snicker at.
Make Your Money Work Better for You
Who Is Worth More? Justin Bieber vs. Meryl Streep
Justin Bieber received four Grammy nominations for 2017, including a nod in the coveted Song of the Year category for his six-time multi-platinum single, "Love Yourself." Despite his status as a global superstar, Bieber has only taken home one Grammy Award — a 2015 Best Dance Recording win for "Where Are Ü Now."
Hollywood icon Meryl Streep is nominated in the Best Actress category this year for her work as the title character in "Florence Foster Jenkins." Already a three-time Oscar winner for "The Iron Lady," "Sophie's Choice" and "Kramer vs. Kramer," Streep might just add a fourth golden statuette to her collection after the Oscars 2017.
Winner — Justin Bieber Net Worth: $225 Million
Discovered on YouTube as a pre-teen, Justin Bieber is one of the most famous artists on the planet. The 22-year-old's "Purpose" tour grossed $163.3 million in 2016, according to Pollstar. And Forbes estimates his total earnings for the year at $56 million. The accomplished Bieber also landed an impressive eight titles in the Guinness World Records 2017 edition — including most simultaneous tracks on the U.S. singles chart.
Also a film phenom, Bieber won big with his 2011 documentary, "Justin Bieber: Never Say Never," which generated $99 million in theaters worldwide, according to Box Office Mojo, which reports on box office earnings.
Although not quite as large as Bieber's, Meryl Streep's net worth is still hearty at $75 million.
Who Is Worth More? Adele vs. Ryan Gosling
At the Grammys 2017, Adele is nominated for a total of five awards — including Album of the Year for "25." The 10-time Grammy winner previously nabbed the sought-after Album of the Year award for "21" in 2011.
Ryan Gosling stars in "La La Land," a Best Picture nominee at the Oscars 2017. The film received a total of 14 Oscar nominations, including a Best Actor nod for Gosling; "La La Land" also swept the 74th Annual Golden Globe Awards earlier this year, taking a record-setting seven awards.
Winner — Adele Net Worth: $125 Million
A vocal powerhouse, Adele has enjoyed serious success in recent years. The "Hello" singer's latest album, "25," is the first to sell more than 3 million copies in a week — in fact, it sold 3.38 million in just three days. Since its Nov. 20, 2015 release, "25" has sold 10 million copies. Also overwhelming hits, her albums "21" and "19" sold 14 million and 3 million copies respectively.
Ryan Gosling's net worth is $30 million.
Make Your Money Work Better for You
Who Is Worth More? Kelly Clarkson vs. Jeff Bridges
Kelly Clarkson is vying for a Best Pop Solo Performance Grammy for the "Idol" version of her song "Piece by Piece." If she wins, she'll have another Grammy award to add to the three currently on her shelf.
Playing the role of Marcus Hamilton in "Hell or High Water" scored Jeff Bridges a Best Supporting Actor Oscar nod. Throughout his career, the celebrated actor has garnered a total of seven Oscar nominations — and one Best Actor win for his work in "Crazy Heart."
Winner — Jeff Bridges Net Worth: $70 Million
Bridges landed his first acting role as an infant in the film "The Company She Keeps" — and his acting career has been going strong ever since. Probably best known for playing The Dude in "The Big Lebowski," he's starred in numerous hits, including "True Grit," "Iron Man" and "TRON: Legacy." Also a musician, he plays in the band, Jeff Bridges & The Abiders.
Kelly Clarkson's net worth is $28 million.
Who Is Worth More? P!nk vs. Justin Timberlake
From the "Alice Through the Looking Glass" soundtrack, P!nk's hit "Just Like Fire" is nominated for Best Song Written for Visual Media at the Grammys 2017. A three-time Grammy winner, the singer is also nominated for Best Country Duo/Group Performance with Kenny Chesney for their hit, "Setting the World on Fire."
A multi-talented star, Justin Timberlake is nominated for "Can't Stop the Feeling!" — from the "Trolls" movie — in the Best Original Song category at the Oscars. Also a Grammy contender, this multi-millionaire is up against P!nk for Best Song Written for Visual Media.
Make Your Money Work Better for You
Winner — Justin Timberlake Net Worth: $230 Million
Since rising to fame as a teen heartthrob in 'NSync, Timberlake has won five Grammys as a solo artist and four Emmys for his "Saturday Night Live" stints. His latest hit, "Can't Stop the Feeling!," was the best-selling digital single of 2016, with more than 4 million copies sold. Up next for Timberlake's acting career is a starring role in an untitled Woody Allen film, slated for release in 2017.
P!nk boasts a net worth of $130 million, by comparison.
Who Is Worth More? Rihanna vs. Mel Gibson
Already a Grammy-winning artist, Rihanna is nominated this year in the Best Recording Package category for her work as an art director on her album, "Anti — Deluxe Edition." The "Work" singer currently has eight Grammys on her shelf.
Once a mainstay in front of the camera, Mel Gibson is now finding fame behind the scenes. This year, he is nominated for a Best Director Oscar for "Hacksaw Ridge." He took home two Oscars for "Braveheart" in 1996: one for Best Picture and one for Best Director.
Winner — Mel Gibson Net Worth: $425 Million
Although the Oscar winner is best known for hits like "Braveheart," "Lethal Weapon" and "The Patriot," Mel Gibson's acting career dates back to 1976. He's received numerous awards during his more than 40 years in Hollywood, including a Best Director Golden Globe for "Braveheart." Fans can see him in the upcoming films, "The Professor and the Madman" and "Every Other Weekend."
Most people would find it hard to beat Rihanna's net worth of $230 million, but Gibson nearly doubles it.
Who Is Worth More? Barbra Streisand vs. Nicole Kidman
This year, Barbra Streisand is up for the Best Traditional Pop Vocal Album Grammy for her album "Encore: Movie Partners Sing Broadway." The legendary artist has an impressive eight Grammys in her collection.
At the Oscars 2017, Nicole Kidman will vie for the Best Supporting Actress award for her work as Sue Brierley in "Lion." Already an Oscar winner, she nabbed the Best Actress award in 2003 for "The Hours."
Make Your Money Work Better for You
Winner — Barbra Streisand Net Worth: $340 Million
Streisand has released 48 albums during her career and is still going strong. "The Way We Were" singer's 2016 nine-show "Barbra The Music… The Mem'ries… The Magic!" tour sold out for all performances. Released in 2016, "Encore: Movie Partners Sing Broadway," was her 11th No. 1 album on the Billboard 200.
Also an actress, Streisand has starred in nearly two dozen films, including "A Star is Born," "Meet the Fockers" and "The Guilt Trip." She's won two Oscars — one for Best Original Song for "A Star is Born" and a second for Best Actress for "Funny Girl."
Highly successful in her own right, Nicole Kidman has a net worth of $130 million.
Who Is Worth More? Drake vs. Dwayne Johnson
Dwayne Johnson stars in "Moana," one of the films nominated for Best Animated Feature at the Oscars 2017. Also known as "The Rock," the former professional wrestler and larger than life personality voiced Maui in the film.
Along with Rihanna, Drake is up for the Best Pop Duo/Group Performance Grammy for the song "Work." In 2012, he took home the Grammy for Best Rap Album for "Take Care."
Winner — Dwayne Johnson Net Worth: $190 Million
Known as Hobbs to fans of the "Fast & Furious" franchise, Johnson's wrestling and acting career spans 20 years. His jam-packed 2017 filming schedule includes starring in "The Fate of the Furious," "Baywatch" and "Jumanji." The lead in the HBO show, "Ballers," Johnson is also known for his work in "San Andreas," "Pain & Gain" and "Hercules."
Drake's net worth is smaller but still significant at $85 million.
Who Is Worth More? Demi Lovato vs. Ava DuVernay
Ava DuVernay is nominated for Best Documentary Feature for "13th" alongside Spencer Averick and Howard Barish. This is her first Oscar nod, but she received a Golden Globes nomination for Best Director for "Selma" in 2015.
The singer behind the hit song "Confident," Demi Lovato is in the running for Best Pop Vocal Album at the Grammys 2017. This is the "Heart Attack" performer's first Grammy nomination.
Make Your Money Work Better for You
Winner — Demi Lovato Net Worth: $30 Million
Lovato broke into the entertainment industry when she appeared on "Barney & Friends" as a child. Since then, the multi-talented star established herself as a singer and released five studio albums. Her latest, "Confident," has sold more than 500,000 copies, and the record's title single has sold more than a million digital units.
Along with strutting her stuff on the soundstage, Lovato continues to flex her acting chops. In 2017, she'll star as Smurfette in "Smurfs: The Lost Village" and Lenore in "Charming."
Ava DuVernay's net worth is a more modest $3 million.
Who Is Worth More? John Williams vs. Justin Hurwitz
John Williams, the composer behind "Star Wars: The Force Awakens," is nominated for the Best Score Soundtrack for Visual Media award for his work on the film. The musical talent already has 22 Grammys in his collection.
The Oscars 2017 is poised to be a huge night for Justin Hurwitz, who's up for the Best Original Score Award for his work in "La La Land." He's also nominated twice in the Best Original Song category for "Audition (The Fools Who Dream)" and "City of Stars."
Winner — John Williams Net Worth: $100 Million
Legendary composer Williams has written the soundtracks to dozens of "Star Wars" films and TV shows. Even if you're not a fan of the massively successful sci-fi franchise, you've likely enjoyed his music, as Williams has worked on films as diverse as "Harry Potter," "Indiana Jones" and "Jaws." He's received more than 50 Oscar nominations — including five wins — dating back to 1968.
Net worth information for Justin Hurwitz isn't currently available.
*All net worth figures are according to CelebrityNetWorth.com unless otherwise indicated.

BEFORE YOU GO
See Today's Best
Banking Offers